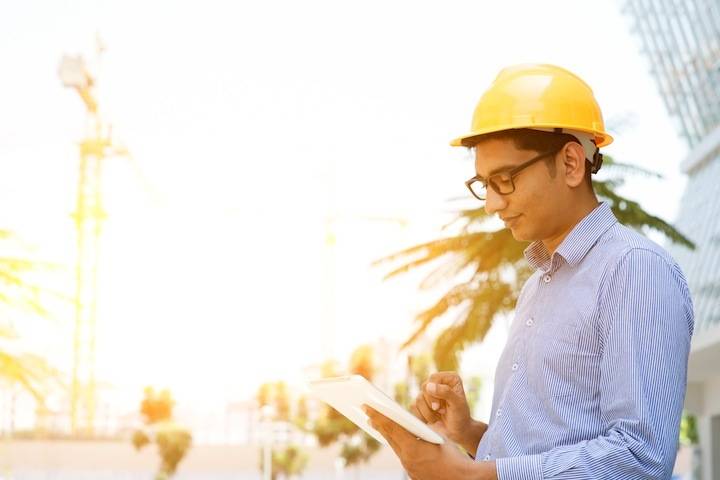 Top Canadian Civil Engineering Jobs for August 2019
Every month we list thousands of engineering jobs. This month we would like to highlight some of the best Civil Engineering jobs in Canada. Below you'll find a range of positions at leading companies from across the country.
Looking for a civil engineering job and none of these take your fancy? Check out our full civil engineering job listings here.
Parsons
Markham, ON
Parsons is seeking a junior engineer to engage in the design and inspection of municipal water/wastewater infrastructure of water, sewage and stormwater pump stations and reservoirs.
Wood
Trail, BC
Wood currently has an exciting opportunity for a Civil/Structural, Junior Engineer to join their Mining & Minerals group, at their Trail, BC office. They offer a broad range of professional development and career growth opportunities and are committed to helping their staff achieve their potential.
Canadian Natural
Calgary, AB
Reporting to the Lead, Civil Structural, Albian, you will be responsible for the design of new structures and foundations as well as modifications to existing structures (such as platforms, access ladders, pipe supports, enclosures, replacement or addition of steel to existing facilities, etc.), and small civil works (land grading, culverts, ditches, pond linings and erosion control).
Kiewit
Oakville, ON
As part of the engineering group, the successful candidate will work with other structural and geotechnical engineers, members of Kiewit's interdisciplinary engineering team, as well as estimators, schedules and construction experts to provide advice on construction methodology, risk and the design of temporary works.

Dillon Consulting
Kitchener, ON
Dillon Consulting provides a wide range of consulting and design services related to the infrastructure, real estate, resource, industrial and government sectors in Canada and abroad. They are currently seeking candidates for the position of Civil Engineer in their Kitchener office.
Ledcor
Kitimat, BC
As the Project Engineer you will implement and maintain the project cost and schedule and provide technical and/or management support. You will assist operations staff in the implementation of project and divisional management plans to ensure projects are completed on time and within budget.
Environment and Climate Change Canada
Regina, SK
Environment and Climate Change Canada are looking for a Senior Engineering Advisor with experience in leading, participating, or directing engineering projects related to hydrology or gathering and processing hydrometric data to join their Regina team.
Stantec
Saskatoon, SK
The role of a Senior Structural Engineer is to lead engineering teams on large projects. They will be responsible for preparing designs and ensuring the development and delivery of successful structural projects such as headframes, hoist house, shaft steelwork, surface and underground mining structures, foundations and equipment supports.
WSP
Ottawa, ON
WSP are looking to appoint a Senior Project Manager into their downtown Ottawa office. You will oversee the delivery of multi-disciplinary projects from concept through to construction, on one of the flagship and most challenging projects in Ottawa: the Centre-Block Rehabilitation project.
McElhanney
Nanaimo, BC
This is a great opportunity for a motivated Civil Engineer who has experience leading project teams and is familiar with Vancouver Island. This role is ideal for someone who is looking for a challenging opportunity in Civil Engineering, while maintaining the work/life balance that only Vancouver Island can offer.
Didn't find what you were looking for? Not a problem. This was just a snapshot of the Civil Engineering jobs we have listed on NewEngineer.com. Browse through our full listing and good luck on your job hunt!
---
Recommended articles:
Top 10 Civil Engineering Companies in Canada
Top 10 Universities for Civil Engineering in Canada
Top 10 European Master's Degrees in Civil Engineering
10 Best Civil Engineering Internships in the US
The Future of Civil Engineering

The 10 Best Cities For Civil Engineering

Most In-Demand Jobs in Civil Engineering

6 Civil Engineering Conferences in Europe in 2019
Top 10 Master's Programs in Civil Engineering