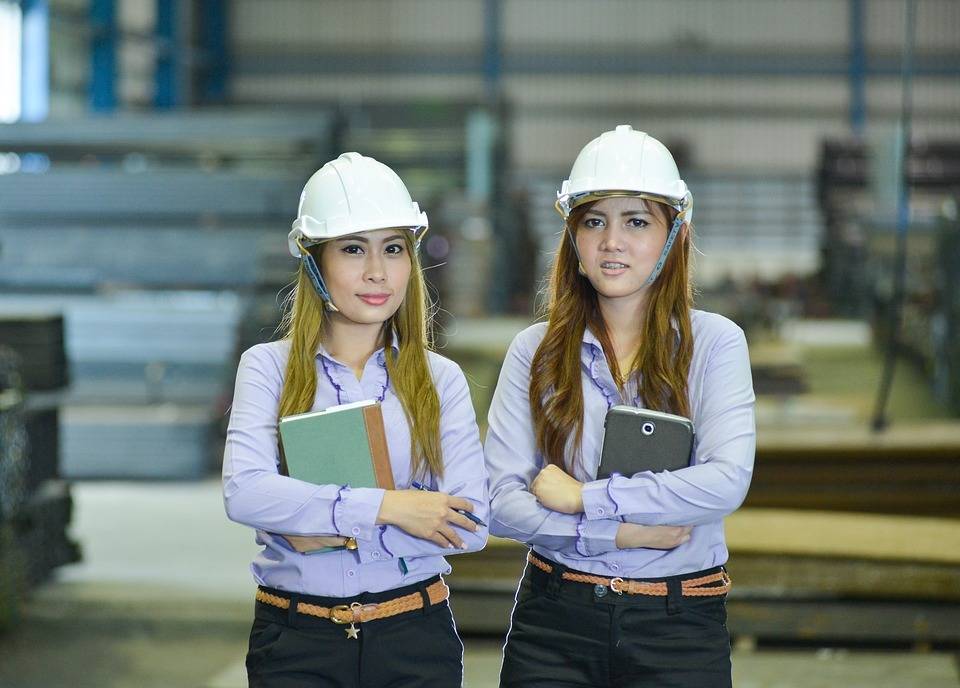 Top 10 Master's Programs in Civil Engineering
Master's degree programs in civil engineering are an exciting opportunity for students to further their engineering education through hands-on research and traditional classroom instruction. There are many higher education institutions that offer civil engineering programs with several areas of concentration. All civil engineering students graduate with a solid understanding of complex mathematical, scientific, and architectural disciplines, which gives them a wide range of career options. With a projected 20% increase in job outlook in the next ten years and a median pay of about $80,000 per year, now is a great opportunity to advance your degree with one of these top 10 master's programs in civil engineering. For more helpful engineering advice, news and career opportunities, make sure you subscribe to NewEngineer.com here.
This is a popular destination for civil engineers looking to gain further specialization as the school offers graduate degrees in ten specialties, including societal risk management, structural engineering, and geotechnical engineering. The engineering college itself is ranked second in U.S. News & World Report's 2015 list of the best civil engineering graduate programs and offers a civil and environmental engineering program that awards master's degrees in civil engineering, environmental engineering in civil engineering or environmental science in civil engineering.
The university enrolls more than 300 students in its civil engineering master's and doctoral degree programs. Purdue's civil engineering graduate program is among the top six in the country on U.S. News & World Report's 2015 list. It offers students a choice of specialty programs that include architectural, environmental, geomatics, geotechnical, hydraulic and hydrologic, materials, structural and transportation engineering.
U.S. News & World Report ranked Penn State at #14 among Top Public Schools in 2015. Penn State Engineering embraces multidisciplinary and interdisciplinary education and research and integrates component solutions into a systems perspective.
Students in the New Jersey Institute of Technology's Civil Engineering Master's program receive a solid foundation in the development of critical and quantitative decision-making skills. Moreover, they get to work with cutting-edge technologies to learn the best approach to designing and constructing the world of the future.
Students who graduate from the University of Southern California's online program find themselves excelling in strong facility managerial positions and are skilled in complex decision-making skills—highly sought-after competencies within the job market. Concentrations allow students a healthy variety of focus opportunities and lucrative employment opportunities as well.

The award-winning faculty and dynamic curriculum in the University of Louisville's Master's program prepares engineering students for the ever-expanding trends and innovations of the industry. It provides training on standing out in the job market and excelling in positions of leadership.
Colorado State University's online Master's in civil engineering provides an exciting opportunity for distance learning students. As a leader in water-related issues and one of the few institutions providing an online graduate degree in civil engineering with a focus on water resources engineering and management – this university directs its curriculum into its own, unique direction.
Case Western Reserve University offers a Master's of civil engineering that focuses heavily on leadership roles in civil and environmental engineering. Graduates from this program are highly in demand for teaching positions at prominent universities as well as petroleum consulting firms and a variety of other fields.
The University of Washington offers a program that centers on infrastructure management and approaches civil engineering from a different, more managerial level. Students may choose to focus deeply on the complex structures of water, energy, food, and other crucial, interconnected systems of our economy.
With a strong history of almost 200 years, Norwich University has implemented a Master's degree in civil engineering that allows students to structure their curriculum around their career goals. This creates a unique and rewarding academic experience that aligns their professional and personal goals.
A lot of these universities offer their Master's programs in civil engineering in an online format, which gives students the opportunity to continue professional and personal lives while also receiving a thorough education.
---
Recommended articles

Top 5 Companies for Robotics Engineers to Work for
5 Ways Augmented Reality is Changing Engineering
The 5 Biggest Engineering Mistakes of the 20th Century
Top 5 Companies for Bio & Biomedical Engineers to Work For
The 10 Best Engineering Blogs You Must Read
Top 10 Postgraduate Engineering Summer Schools 2017
Top 10 Master's Programs in Electrical Engineering
5 Exciting New Advancements in Engineering Technology
Top 10 Countries for Engineers to Move to