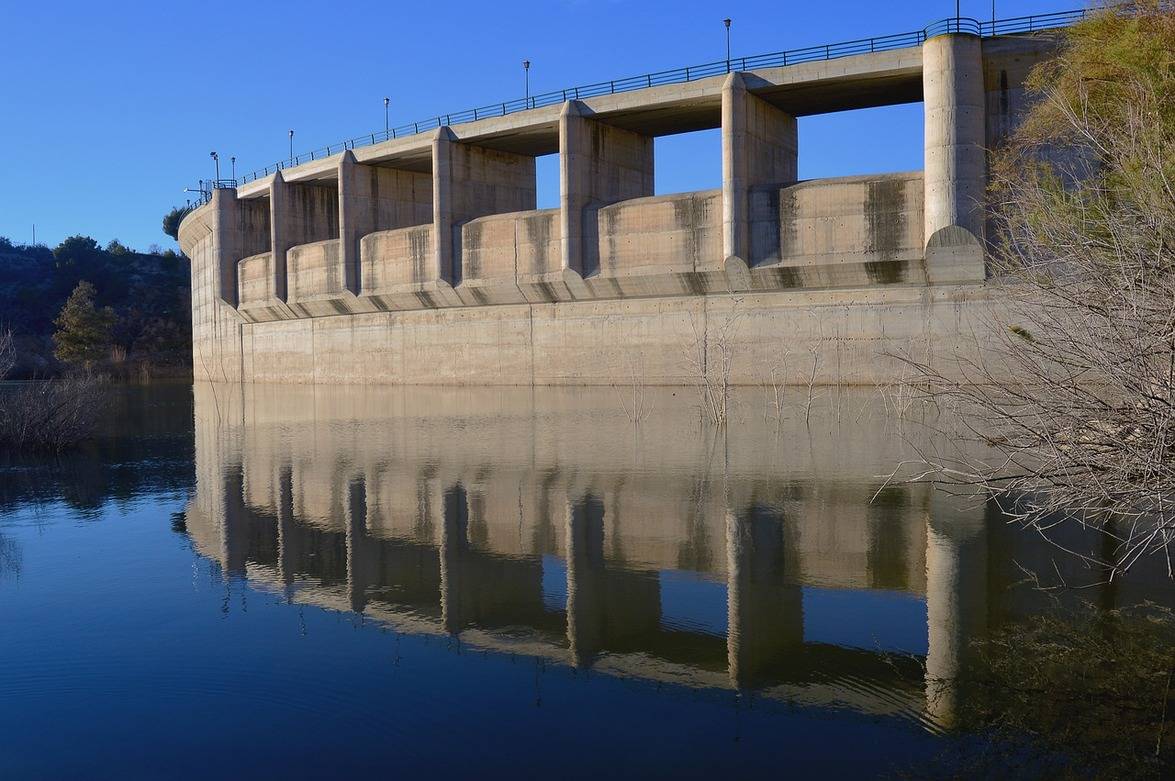 6 Civil Engineering Conferences in Europe in 2019
For many civil engineers, conferences provide an opportunity to exchange ideas and connect with new people working in the field, as well as stay up-to-date on the latest trends in the industry. Like other engineering disciplines, numerous conferences dedicated to civil engineering are held around the world each year, with many on the continent of Europe alone.
Below are 6 upcoming civil engineering conferences in Europe in 2019 that you should consider attending.
If you're looking for a conference to attend this year or next, check out our conference listings.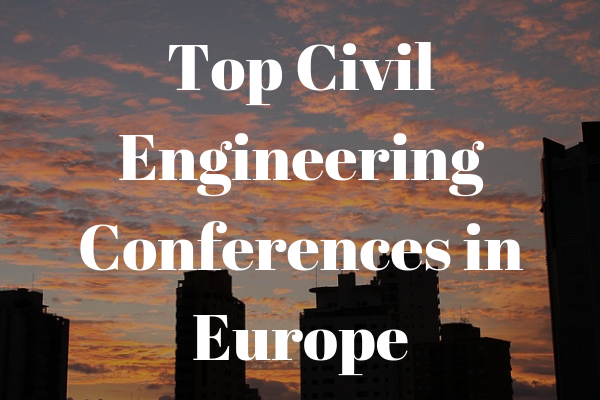 Shanghai, China, March 20, 2019 – March 22, 2019
Originating in 2014 in Shanghai, China, the conference is held annually with the 6th one being in the city of Leuven, Belgium. The conference will provide a platform for professionals in the civil engineering field all over the world to present their work and research. Delegates will have an opportunity to exchange ideas and establish connections for business and research purposes as well as to find potential partners for future collaboration around the world.
Technical papers are required to be submitted to a technical committee created by the conference organizers for approval, with the full paper submission due before November 5, 2018. Applicants will be notified of their application's acceptance on November 30, 2018.
St. Petersburg, Russia, May 20, 2019 – May 23, 2019
This conference is organized by the International Society for Soil Mechanics and Geotechnical Engineering and will be held in St. Petersburg, Russia. The conference provides a platform for geotechnical engineers to explore and share their ideas on how to overcome geotechnical problems associated with the planning and building of transportation infrastructure in cold climates. These cold climates include countries such as Canada, Finland, Norway, and Russia where the freeze-thaw and permafrost present tough technical challenges to infrastructure design.
Some topics in the conference include the design, construction and exploitation of high-speed railway subgrade, soil dynamics, earthquake engineering, as well as geotechnical modelling of transport facilities.
Roma, Italy, June 17, 2019 – June 20, 2019
The 7th international conference on earthquake and geotechnical engineering will be held in Roma, Italy and will present an opportunity for civil engineers working in the field of geotechnical engineering to share ideas and present their research. It is organized by the Italian Geotechnical Society, or AGI, which have been operating since 1947 to promote geotechnical research in Italy and abroad.
Some topics covered at the conference include ground motion records and prediction, physical modelling, seismic site characterisation, and the impact of liquefaction.
Stockholm, Sweden, June 20, 2019 – June 21, 2019
This is a conference for professionals in the construction industry to share their experience and expertise on topics related to building materials, construction engineering, and structural engineering. It will be held in Stockholm Sweden and will cover topics such as green building materials, construction technology, cracks in buildings, structural analysis and more.
It is organised by various professors around the world and registrations are now open to attend the conference in 2019.
Potsdam, Germany, August 27, 2019 – August 29, 2019
This conference will be held in the city of Potsdam, Germany and will provide an opportunity for scientists and engineers working in the civil engineering industry to share and present their ideas on building monitoring technology. The conference is sponsored by several organisations including the Swiss Federal Laboratories for Materials Science and Technology (Empa), the Istanbul Technical University (ITU), Turkey, the International Association for Bridge Maintenance and Safety, and more.
Some topics covered in the conference are structural health monitoring, performance and damage assessment, durability issues of structures in harsh environments, and shape memory alloys. Some keynote presentations include FRP Strengthening of Concrete Structures presented by Professor Janet Lees from the University of Cambridge, and the Deformation Area Difference Method for Assessing Bridges presented by Professor Daniele Waldmann-Diederich from the University of Luxembourg.
Prague, Czech Republic, September 16, 2019 – September 20, 2019
The 15th International Congress on the Chemistry of Cement will be held in the city of Prague, Czech Republic and will update professionals in the industry on the latest trends in cement application. The history of the conference date back to 1918 in London where it brought together academics and cement industry workers.
Some topics covered in this upcoming conference include process technology and clinker chemistry, thermodynamics of Portland Cements, binder types and applications, fresh and hardened concrete, and more.
To find more upcoming research and academic conferences see the Conference Monkey Directory.
---
Recommended articles
7 of the Greatest Challenges Engineers Will Face in the Next Decade
5 Ways Artificial Intelligence Can Revolutionize Engineering – Are You Ready For It?
Introducing 5 Books Every Engineer Should Read to Boost Their Career
6 Awesome YouTube Channels Every Engineer Should Follow
Top 10 Master's Programs in Manufacturing Engineering
5 Ways Drones Can Change Engineering
10 Best Postgraduate Schools for Studying Renewable Energy Engineering
5 Ways Automation Can Actually Create Jobs
Also Interesting

6-Step Process to Develop a Website for an Engineering Firm

Developing a robust website is more complex than most people realize. Building a successful online presence requires considerable planning and organization to make the process run smoothly in the long term. With careful research, setting up your site can be faster and easier for your team, although you don't need to go about it alone. In this post, we will walk through our six-step process for building a successful website for an engineering firm.

8 Career Options After Completing a Chemical Engineering Degree

Chemical engineers are in demand these days and are essential to some of the most innovative projects. A degree in chemical engineering can open up doors across diverse industries, from designing clean energy solutions and developing medical treatments to creating materials for infrastructure improvement or manufacturing products. In this post, we'll look at some of the top career options available after graduating with a chemical engineering degree, highlighting how each role contributes to society and reveals unique opportunities for personal growth.

A Job Hunting Guide for Engineers

Becoming a professional engineer is a challenging task. You should complete a 6-year degree and gain some experience to practice. While it is a rewarding career, breaking into the field, especially as a graduate looking for entry-level positions, can prove daunting. Engineering is among the fast-growing and in-demand careers. This means there's stiff completion in the market, making it challenging for graduates with minimal experience to get hired.