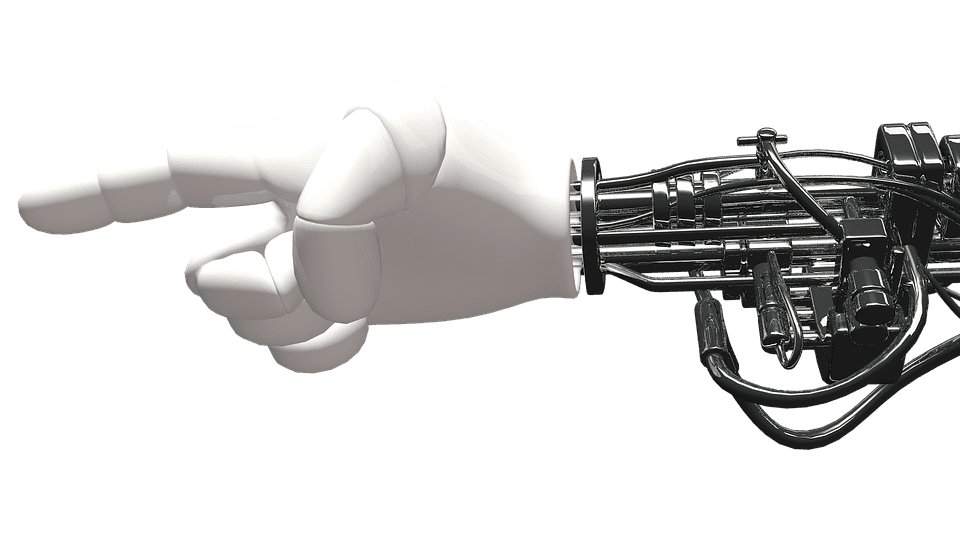 5 Ways Artificial Intelligence Can Revolutionize Engineering –Are You Ready For It?
Although artificial intelligence (AI) was born in the 1950's, only recently has it gained serious traction. There have been many movies over the years depicting robots that can make decisions for themselves from Star Wars through to The Terminator. At the time, they seemed so futuristic. Now, AI is becoming a reality and the movies of yesteryear suddenly don't seem so far-fetched.
Like everything, there are pros and cons to AI. There are many individuals, universities and corporations that are driving AI forward, and there are those who oppose it and warn us to be wary. Regardless of how you feel about it, there are many sectors that can benefit from it. These advancements will all require some form of engineering input.
Here are 5 AI applications that are predicted to have a huge impact, and will certainly require engineers. For more helpful engineering advice, news and career opportunities, make sure you subscribe to NewEngineer.com here.
1) Autonomous Vehicles
The necessary technology is now in place that will allow self-driving cars and other vehicles to become a reality. Tesla, Google, and Uber have been leading the way with testing, and the developments have been impressive. It goes beyond cars, and it's just been announced that convoys of self-driving trucks have been given the green light for testing in the UK in2018. Research and development into machine learning algorithms have made it all possible and the biggest barrier that remains is legislative as opposed to technological, although engineers will still need to work on continuous improvements and even newer technologies.
2) Service Robots
AI and cloud-based machine learning has allowed the development of robots to evolve substantially. Many households already have robots in the form of vacuum cleaners in their home, but with better chips, lower cost sensors and advancements in speech understanding, robots have the potential to revolutionize our day to day lives through increased interactions with humans. Now Amazon has put Alexa on people's kitchen tables to help with basic personal requests. It's expected that robots could deliver items, clean properties, and even improve security. However, high costs and technical constraints are likely to limit commercial opportunities in the short term. Engineers are needed to help take things to the next level.

3) Natural Language Processing (NLP)
NLP refers to the field of developing communication between humans and machines. This is an area that is evolving and progress has been made in speech recognition, question answering, automatic language translation and several other related tasks. Tech giants like Apple and Google are using NLP in some applications already, and developments in this area of AI has a lot to offer Engineering companies in the form of training, time management, and support. Human - machine interaction is predicted to play a big role in the future of product manufacture and development, allowing both to work closer together on production lines for example.
4) Healthcare
With advances in AI, machine learning techniques are having an impact in the healthcare and medical professions. A patient's medical history can quickly be reviewed to assist doctors, and AI is becoming a key focus for disease recognition. Taking things a step further, scientists and engineers from the University of Twente Robotics and Mechatronics (RAM) lab have developed the Stromram 4 to help diagnose cancer. The Stormram 4 is a 3D printed robot that can carry out biopsies. While it still requires human input, we're inevitably heading in the direction of artificial intelligence being used to carry out a surgery. Although still an outlook for the future, there will be plenty of input needed from engineers.
5) Data Structuring
Technology companies and engineers have developed deep learning methods to analyse algorithms and mathematical information for vast amounts of data in an instant. There is massive value and power in data and companies can profit hugely from it, not to mention the speed which is a huge cost saving in itself. Instead of paying numerous staff over a period of months to painstakingly analyse data, it can be done now with the click of a button. Engineers will work within companies to develop machine learning and data structuring capabilities that can use automation to make products more appealing in the marketplace by developing smarter and more capable items.
How Artificial Intelligence is predicted to progress in the future is staggering. Experts are already making predictions as to when artificial intelligence will exceed human performance in different areas. An intimidating and very humbling thought. Love it or hate it, the reality of the matter is that it's going ahead. Engineering opportunities in the sector will keep increasing, and there's no doubt that this is an area that will require a lot of input in the coming years.
---
Recommended articles

Introducing 5 Books Every Engineer Should Read to Boost Their Career
6 Awesome YouTube Channels Every Engineer Should Follow
Top 10 Master's Programs in Manufacturing Engineering
5 Ways Drones Can Change Engineering
10 Best Postgraduate Schools for Studying Renewable Energy Engineering
5 Ways Automation Can Actually Create Jobs
Top 10 Master's Programs in Environmental Engineering
Top 10 Master's Programs in Civil Engineering