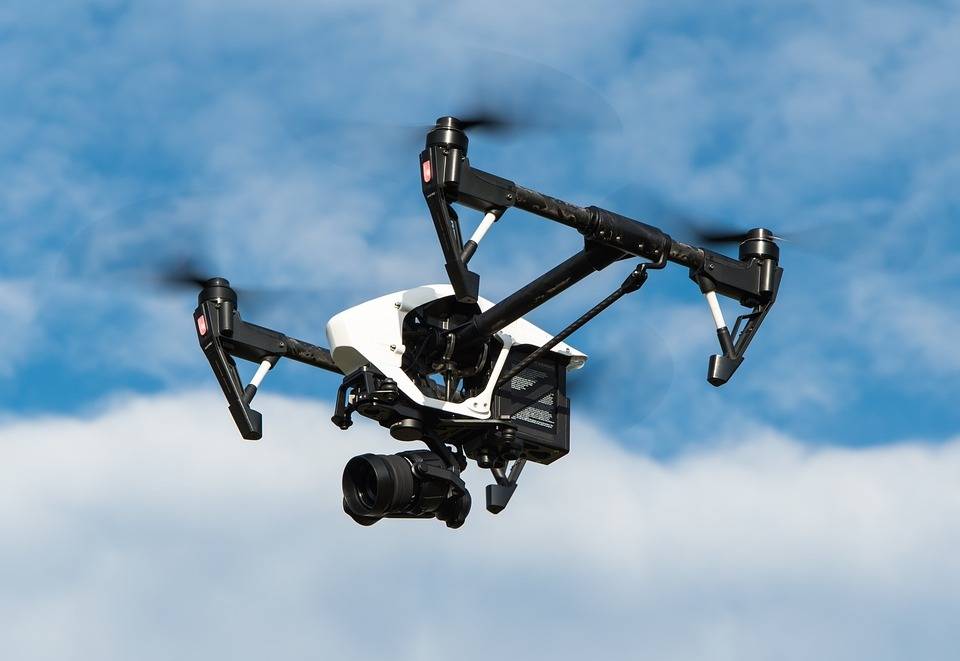 5 Ways Drones Can Change Engineering
The past few years have seen the use of unmanned aerial vehicles (UAVs) – also known as drones – skyrocket across industry and society. Previously reserved for the military, we now see them providing footage at sporting events and concerts, and for films and advertisements as well as being used for delivery by retail giants like Amazon. They now find application in agriculture for monitoring of crops and animal herds, and in search and rescue for locating missing persons. Many sectors have identified ways to improve their working practices through drone use and the engineering field is no exception. So let's look at 5 ways drones can change engineering. For more helpful engineering advice, news and career opportunities, make sure you subscribe to NewEngineer.com here.
Sourcing
As the first step in the manufacturing process, drones can be used to discover sources of raw materials which are necessary to manufacture finished goods. Equipped with cameras – drones can obtain quality aerial views from much lower heights than airplanes. At these lower altitudes, other geographical or physical characteristics of a region can also be obtained. This data can be analysed and used to create roads or other access to resources. Besides these obvious advantages, a drone is less expensive to own and operate than a plane and s actually smarter than a plane as it's got all sorts of on-board electronics to let it do pre-program surveys.
Logistics Planning
Construction engineers often work in remote areas or over large sites that change rapidly over a short period. Drones can be used to provide a dynamic visualisation, flagging potential impacts and issues that might otherwise be overlooked, e.g. large plant movement and arrangements. Drones allow for the streaming of live feeds, which can be beamed directly to a control room for certain inspection requirements (e.g. crane clearance, logistics, personnel movement) allowing for real-time decision making. This, in turn, saves time from errors, reduces previously unidentified risks, and improves quality by aiding the decision process.
Increased safety
Drone technology is also a benefit to human safety. Because of their manoeuvrability and size, drones are able to get to places that might be difficult or even unsafe for engineers. A drone could inspect or repair the insides of vats or other vessels where it may be difficult or less safe for an employee to climb in and do the job. Drones can also be used in hazardous situations like combining chemical compounds or to obtaining samples of extremely hot or cold in-process materials.

Real time inventory and quality assurance
No other technology to date allows for a more immersive experience and enhanced appreciation of resources and potential hazards and site orientation than drones. They are changing manufacturing by providing a manageable way to assist in quality assurance (QA) assignments. Site planning becomes easier as drones obtain overviews quickly to inform planning sessions.
Improved Transport
Apart from used for surveillance and data mining, drones can be fitted with augmented technology like a robotic arm or other specialized holding mechanism. This allows them to transport any number of things from one place to another. They can transport products within warehouses or stores, refill caches in a production line, or make deliveries between company locations. With more companies starting to use drones to deliver takeout, the possibilities for incorporating their use in transporting goods remain to be explored!
It is clear that we're still in the early stages of adopting UAV technology, although the benefits are already fairly obvious. And at the rapid rate at which it is changing and evolving, there is no doubt drones will find even more applications in the engineering field. Newly released models boast regular firmware updates to unlock new features, such as waypoint route flying, 3D modelling, and automatic panorama creation – with many more to come. These are just some of the improvements that make drones an invaluable research tool that will aid engineers in transforming the industry.
---
Recommended articles
10 Best Postgraduate Schools for Studying Renewable Energy Engineering
5 Ways Automation Can Actually Create Jobs
Top 10 Master's Programs in Environmental Engineering
Top 10 Master's Programs in Civil Engineering
Top 5 Companies for Robotics Engineers to Work for
5 Ways Augmented Reality is Changing Engineering
The 5 Biggest Engineering Mistakes of the 20th Century
Top 5 Companies for Bio & Biomedical Engineers to Work For