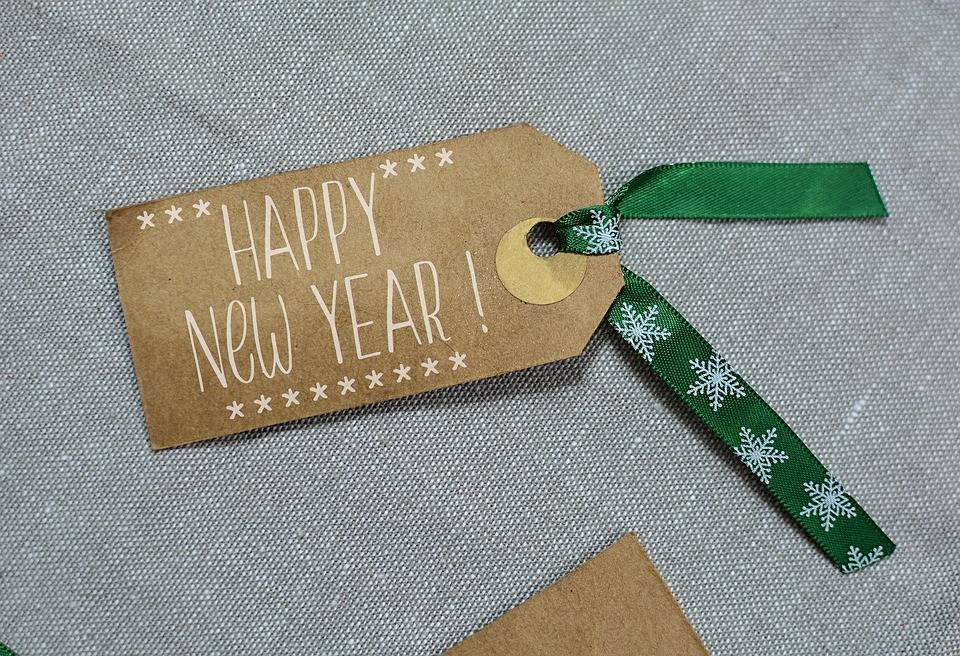 10 New Year's Resolution Ideas Perfect for Engineers
Read a summary or generate practice questions based on this article with the new INOMICS AI toolhere.
As the end of 2017 approaches we tend to reflect on our achievements of the past year and have our own internal performance review. A lucky few people are completely content with how the year played out. The rest of us are left with a feeling that we could have done more, learnt more and pushed just a bit harder. So, with this general feeling comes the annual tradition of making a new year's resolution. As engineers we are not immune to this. When the time comes to dust off your list at the compulsory office party you will truly stand out amongst your fellow co-workers with this custom crafted list for the modern engineer.
Looking to boost your engineering career? Take a look at the best Engineering Programs we are listing now on NewEngineer.com!
1. Evaluate Your Career Trajectory
It's often beneficial to take a step back and view your work situation from an outside perspective. In other words have you set up your trajectory so that you land where you want to be in 5 years' time. For example, if you want to eventually design aircraft engines, perhaps designing appliances for the next 5 years is not the best option.
2. Focus On Your Health
An old classic. However as clichéd as it seems it is still very relevant. Maintaining a healthy lifestyle is critical in a time consuming and mentally draining career such as engineering.
3. Grow Your Engineering Network
The power of networking is often overlooked. Take some time out of your busy schedule in 2018 to build up your network of like-minded individuals. There is a wealth of knowledge to be gained from other engineers and it's truly worth the effort.
4. Research an Interesting Topic
This is one most engineers probably exercise daily anyway, but for the uninitiated, researching an interesting topic is often an extremely rewarding process that can re-kindle a sense of excitement within your field of expertise.

5. Mentor a Young Engineer
Sign up as a mentor and help young engineers find their feet. All seasoned engineers know about the large chasm between university and industry. So instead of watching how others make the same mistakes why not mentor a young engineer and help bridge the gap.
6. Volunteer
Everyone knows about the incredible work being done by the doctors without borders team. But how many know of engineers without borders? Engineers can dramatically improve the lives of hundreds of people in remote villages with relatively simple and elegant technology. Not only will you be helping people who desperately need it, you will also get a chance to get your hands dirty.
7. Banish the Clutter
Most of us are guilty of this. A cluttered desk presents many possible distractions that in turn reduce overall working efficiency. Work on a system to keep your desk clean and efficient, and get rid of any unnecessary clutter.

8. Create More
Any passionate engineer has an arsenal of very well-maintained tools in their garage. However, the thrill of acquiring a new tool is often lost after using it on some or other simple home maintenance task like mending a fence, changing car brakes or repairing a leaky pipe. Why not design and build something from scratch? It is an incredibly rewarding process that is not only entertaining but also educational.
9. Learn a New Software
The software tools we use are extremely important. Be it a CAD program for design or a CAE package to evaluate those designs. Why not take the time to add another tool to your virtual toolbox.
10. Automate Admin
Doing repetitive admin tasks can often suck all the joy from your life, so to fight back, automate it. This can be done by coding a simple python script to sort a folder or intelligently archive documents based on pre-determined properties. As an added bonus you can show off your impressive time management skills to all who care to listen.
We all know that keeping to a new year's resolution is often a futile exercise, but perhaps a few of the above-mentioned resolutions can create a lasting impression. As engineers we are constantly improving and learning, so creating an overarching list to govern these activities is a good way to remain focused on the big picture.
---
Recommended articles

Top 10 US Masters Programs in Structural Engineering
6 Podcasts Every Engineer Should Subscribe To
10 Cool Gifts Every Engineer Would Love
5 Ways Wearable Technology Can Change the Manufacturing Industry
Top 5 Aerospace Companies to Work For
Five Exciting Engineering Jobs of the Future
10 Jokes Only Engineers Will Find Funny
Five Tips to Nail Your First Engineering Interview
10 iPad Apps Every Engineer Needs