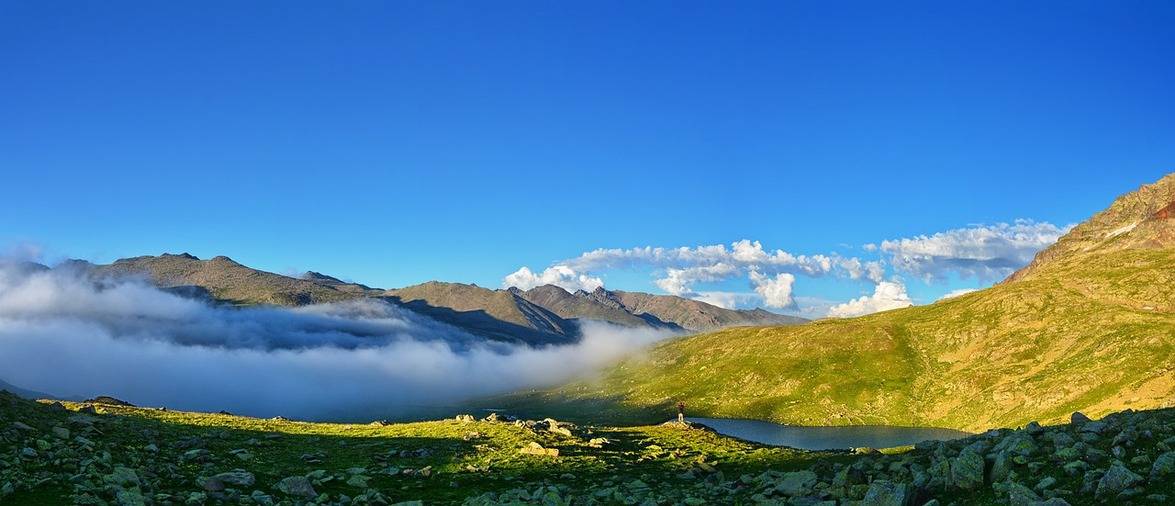 Online Learning
Top 7 Online Environmental Engineering Degrees
Today like never before our world is driven by technology and change is accelerating at an exhilarating rate with no let-up in sight. For most of history, this change has come at the expense of the environment, which we have plundered and degraded to such an extent that our own lives are now threatened. Thankfully, there are signs that things may be changing. Sustainability is a discussed part of our lives and influencing our behaviour. It has even begun to infiltrate big business which increasingly relies on environmental engineers to coordinate, manage and mitigate the environmental impacts of enterprise. Such is the growing concern the environmental engineering field is projected to grow 15% annually until 2022. Opportunities a-plenty.
Acquiring a Master's degree in environmental engineering is a great way to take advantage of this job demand, while working towards the incredibly worthy goal of world survival. Really, few areas offer such a brilliant combination - environmental engineers count yourselves lucky! Alas, in this current moment, with university closures and life basically at a standstill, you may think it's not possible to continue your education. You would be wrong. Online environmental engineering programs are increasingly popular, and as their popularity grows, the choice between courses gets bigger and bigger. So, without further ado, here are some of the best universities that offer Master's degrees in environmental engineering.
For more opportunities check out our environmental engineering program listings here
Columbia University in New York City is a research center and distinguished learning environment for various scholarly and professional fields. It has spent over $1 billion in research since 1901, creates 350 new inventions annually, and has 84 Nobel laureates among its staff and graduates. The university's Fu Foundation School of Engineering and Applied Science traces its history in 1864 as a school for metallurgy and mining. Today the college of engineering offers undergraduate and graduate programs across nine departments.
The Department of Earth and Environmental Engineering offers a Master of Science in Earth and Environmental Engineering degree that focuses on eco-friendly mining and processing of primary materials as well as proper disposal of used materials. Students are required to complete 30 total credits and have a minimum GPA of 3.0 upon admission. Some of the core courses offered include catalysts for emissions control, environmental biology, nanotechnology, and photovoltaic systems engineering.
➲ See more details about the Master's program here
Griffith University in Queensland, Australia is a highly-ranked university with an international outlook. It is one of the country's leading research universities with more than 50,000 academics who engage in learning, teaching, and research-related activities. The university's researchers are well-connected and collaborative, and the school has over 200 international research agreements and 5,000 national partners.
Griffith's environmental engineering program is the first of its kind offered in Queensland and can now be pursued both on and off campus. The Master of Environmental Engineering online degree can be completed within 1.5 years for full-time and 3 years for part-time students. A total of 120 credit points are required to be awarded the degree. Some of the available courses are cleaner production and eco-efficiency, environmental hydrology and hydraulics, site remediation and rehabilitation, and hazardous waste management.
➲ See more details about the Master's program here
The North Carolina State University (NC State) is a public research university that began as a land-grant institution focusing on engineering and agriculture. It prides itself on being a powerhouse in math, engineering, science, and technology. The university is one of the major contributors to the statewide economy with its annual addition of $6.5 billion - the equivalent of creating 90,000 jobs. NC State was awarded $334 million in new sponsored research in FY18.
The university's college of engineering ranks among the best in the country in innovation and research. Its online engineering program offers a Master of Environmental Engineering with concentrations in air quality, groundwater hydrology, contamination and remediation, and solid waste management. It is a non-thesis program and requires 30 engineering graduate credit hours.
➲ See more details about the Master's program here
The Old Dominion University (ODU) is an entrepreneurial-minded doctoral research university in the coastal city of Norfolk. ODU was awarded $49 million in research funding in 2017 and annually contributes $2.6 billion to Virginia's economy. Its Batten College of Engineering and Technology has 117 award-winning full-time faculty who help students become leading professionals.
ODU Online offers several Master's programs for engineering including a Master of Science in Environmental Engineering under the Department of Civil and Environmental Engineering. It has over 30 years of experience in distance learning and has garnered a 96% satisfaction rating among students. ODU's Master's degree in environmental engineering requires completion of 30 credit hours. Some of the courses that can be taken up include groundwater flow, physicochemical treatment processes, environmental engineering biology, and carbon-free clean energy.
➲ See more details about the Master's program here
The University of Strathclyde (Strathclyde) is a research university in Glasgow that offers its students a flexible and innovative learning environment. Strathclyde's faculty head a leading international center for engineering research. Its department of civil and environmental engineering is the only engineering department in Scotland to have been awarded the Athena SWAN silver award which recognizes the department's commitment to advance women's careers in engineering, mathematics, science, technology, and medicine.
Strathclyde Online offers a Master of Science degree in Environmental Engineering which is closely aligned with urban regeneration, land contamination management, environmental protection, and infrastructure investment portfolios in Scotland and the rest of the world. The online Master's degree can be attained within three years and requires the completion of 60 credits per year. Some of the classes that students can attend include environmental geochemistry, site investigation and risk assessment, fundamentals of environmental forensics, and water and wastewater treatment design.
➲ See more details about the Master's program here
The University of Southern Queensland (USQ) is a recognized leader in online and blended education. It is a multi-campus teaching and research institution that aims to provide education worldwide. To give students research opportunities in real-world environments, USQ has also collaborated with industry leaders including the Queensland Government, Prostate Cancer Foundation of Australia, Sugar Research Australia, and Rural Industries.
USQ's programs are fully accredited by Engineers Australia and include a Master of Engineering Science Specialisation Environmental Engineering. The Master's degree can be finished within 2 years and students need to complete a total of 16 units. Some of the courses offered are engineering simulations and computations, water resources engineering, environmental technology, public health engineering, and global environmental systems.
➲ See more details about the Master's program here
The University of Wisconsin–Madison (UW) is a prolific research institute that provides world-class education. 'It was founded in 1848 and has produced award-winning alums in the engineering field including areas in technology, infrastructure, autos, and aviation. UW has invested a total of $1.2 billion in research. It is currently partnered with Great Lakes Bioenergy Research Center, American Family Insurance, GE Healthcare and Rockwell Automation for various research projects.
The college of engineering at UW offers an online Master of Engineering in Environmental Engineering and is one of the newest additions to the university's top-ranking online engineering graduate programs. The Master's degree can be attained within 3 years and requires students to complete a total of 30 graduate credits. Some of the core courses that students can study are biological principles of environmental engineering, sustainable micrograms, hydraulics and applied fluid mechanics for environmental engineers, and solid and hazardous waste engineering.
Also Interesting

6-Step Process to Develop a Website for an Engineering Firm

Developing a robust website is more complex than most people realize. Building a successful online presence requires considerable planning and organization to make the process run smoothly in the long term. With careful research, setting up your site can be faster and easier for your team, although you don't need to go about it alone. In this post, we will walk through our six-step process for building a successful website for an engineering firm.

8 Career Options After Completing a Chemical Engineering Degree

Chemical engineers are in demand these days and are essential to some of the most innovative projects. A degree in chemical engineering can open up doors across diverse industries, from designing clean energy solutions and developing medical treatments to creating materials for infrastructure improvement or manufacturing products. In this post, we'll look at some of the top career options available after graduating with a chemical engineering degree, highlighting how each role contributes to society and reveals unique opportunities for personal growth.

A Job Hunting Guide for Engineers

Becoming a professional engineer is a challenging task. You should complete a 6-year degree and gain some experience to practice. While it is a rewarding career, breaking into the field, especially as a graduate looking for entry-level positions, can prove daunting. Engineering is among the fast-growing and in-demand careers. This means there's stiff completion in the market, making it challenging for graduates with minimal experience to get hired.