Top 10 Aerospace Engineering Companies in Germany
The industry for aerospace engineering in Germany has been growing for the last two decades. Its world-class and heavily invested R&D infrastructure, powerful manufacturing base, and the ready availability of highly qualified professionals and engineers have made the country one of the leading hubs for the global aerospace industry.
As one of the country's most innovative and best-performing industries, aerospace engineering in Germany employs over a hundred thousand professionals. The German Aerospace Center (DLR) alone has over 8,000 employees at 20 locations in the country. An early career in this field, with 1 to 4 years of work experience, is estimated to earn an average annual recompense of around €50,000.
Check out our job listings for more aerospace engineering opportunities in Germany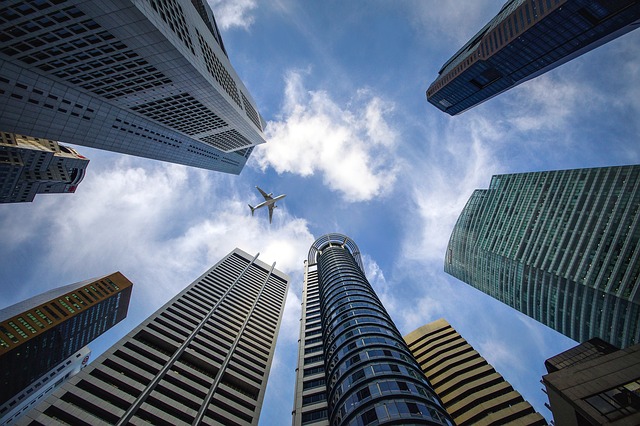 Airbus has proven itself to be one of the global leaders in the aerospace industry. The company designs products and develops commercial and military aircraft, helicopters, and satellites. It is considered to be the 2nd-largest space company and has successfully delivered more than 10,900 aircraft and 12,000 helicopters worldwide.
Airbus was established in the 1960s and now has over 30,000 patents. In Germany, the company has around 46,000 employees in 27 sites. Job opportunities for aerospace engineers are varied. Some interesting roles for aerospace engineering in Germany are Cyber Security Architect - Space, Cockpit Operations & Functions Engineer, and Stress Engineer.
Collins Aerospace is one of the leading suppliers of aerospace and defense products in the world. To date, Collins Aerospace has over 70,000 employees in 300 sites worldwide.
The company has been operating in Germany for over 50 years, supplying customized complex electronics for a variety of high profile military aircraft programs. It is also considered to be one of the leaders in space wheel technology. Professionals of aerospace engineering can land roles such as Aerospace Thermal Fluid Engineer, Director for Advanced Materials and Processing, and Manufacturing Engineering Director.
Diehl Aviation is an international supplier of Cabin Integration and Avionics. It's a division of the Diehl Group. Some of its products and services offered include fire prevention, lavatories, (aircraft cabin) monuments, air-conditioning, sanitary solutions for aircraft, water supply, and comprehensive retrofit solutions. The company is currently working with well-known aircraft manufacturers including Airbus, Boeing, Bombardier, Tiger, Eurofighter, and Gulfstream.
The company has been in operation for over 60 years and now has 17 locations in the world with over 5,400 employees. The company is also compliant with quality and safety management systems including AQAP 2110, CAAC, ISO 50001, ISO 14001, DE AEOF, and EN 9100.
The German Aerospace Center (DLR) is the national research center of the Federal Republic of Germany for aeronautics and space. The organization conducts extensive research and development work, particularly in space, energy, aeronautics, transport, security, and digitalization where findings are integrated into cooperative ventures nationally and globally.
Its research portfolio ranges from fundamental research to product development. The organization operates major research facilities for its own projects and for those of partners and clients too. Professionals of aerospace engineering in Germany can land roles such as Ground Operations Engineer, L2 Maintenance Engineer or Spacecraft Operations Engineer.
Liebherr Aerospace is a manufacturer of aerospace equipment in Lindenberg, Germany. It is a division of the Liebherr Group that develops, manufactures and provides services in aircraft flight control and actuation systems, onboard electronics, air management systems, and landing gears.
The Group was founded in 1949 and now has more than 130 companies, 40 of which are manufacturers. Jobs roles for aerospace engineers include positions such as Safety Engineer, Project Coordinator, and Principal Engineer.
MBDA is a developer and manufacturer of missiles in Europe. It is a global defense company that has locations in Spain, France, Italy, the United Kingdom, Germany, and the United States. The company was created in 2001 as a merger of the main missile system companies in the United Kingdom, Italy, and France. Currently, the company has more than 11,000 employees in 6 countries.
Among the services offered by MBDA Germany is the design, development, production, and maintenance of guided missile systems, components, and subsystems for the navy, army, and the air force. Professionals of aerospace engineering in Germany can apply for job roles such as Development Engineer: Structural Mechanics, Patent Engineer for Intellectual Property, Aerospace Engineer for Structural Mechanics.
MT Aerospace AG is a producer of various aerospace components. It started its operations in the middle of the 1960s and continues to produce high-quality products for space, aeronautics, and the mechatronics sector. Several of its notable products are advanced structural components, optical and radio telescopes, as well as aircraft equipment and deep-space antennas.
Currently, the company has 800 employees that develop and produce new products for its various sectors. For aerospace engineers in Germany, some exciting roles are Calculation Engineer for Additive Manufacturing, C/C++ Control Systems Engineer and Programmer, and Guidance, Navigation, and Control Engineer.
OHB SE is a multinational technology corporation in Europe that is first listed as a space and technology company. It consists of two business units, namely Aerospace and Industrial Products, and Space Systems. Some of the services that the group offers are satellite operations, launch services, logistics solutions, railway process control systems, and AIS for global maritime traffic.
The group has over 37 years of experience in high-level technology and has over 2,700 employees. Job roles for aerospace engineers in OHB SE include Electrical GSE Engineer - Operations, Security Systems Engineer, and Structure Analysis Engineer.
PFW Aerospace GmbH is a producer of pipe systems, structural components, and fuel tanks in Germany. The company is positioning itself as a global leader in tubing systems for aircraft. Its core competencies include state-of-the-art technology, product development, build to print, and prompt support.
It has been in operation for over 100 years and currently employs around 1,800 professionals. The company has 3 locations worldwide including operations in Germany, Great Britain, and Turkey. Aerospace engineers can find jobs in the company's research, development, and manufacturing areas.
Telespazio VEGA Germany is an aerospace company in Germany that provides solutions and services for IT, and engineering for space travel, aviation, defense and security, and telecommunications. It offers services such as satellite operations, systems engineering, software solutions, modeling and simulation, ICT solutions, and mobile satellite services.
The company has been in operation for over 40 years and now has 350 highly skilled professionals. Professionals who are looking for jobs in the aerospace engineering field can take up jobs as GAIA Spacecraft Operations Engineer or Galileo Operations Service Engineer.
Check out our job listings for more aerospace engineering opportunities in Germany
---
Recommended Insights
Top 10 Mechanical Engineering Companies in Canada
Top 10 US Master's Programs in Mechatronics
Top 10 Civil Engineering Companies in Canada
The Top Civil Engineering Companies in Australia