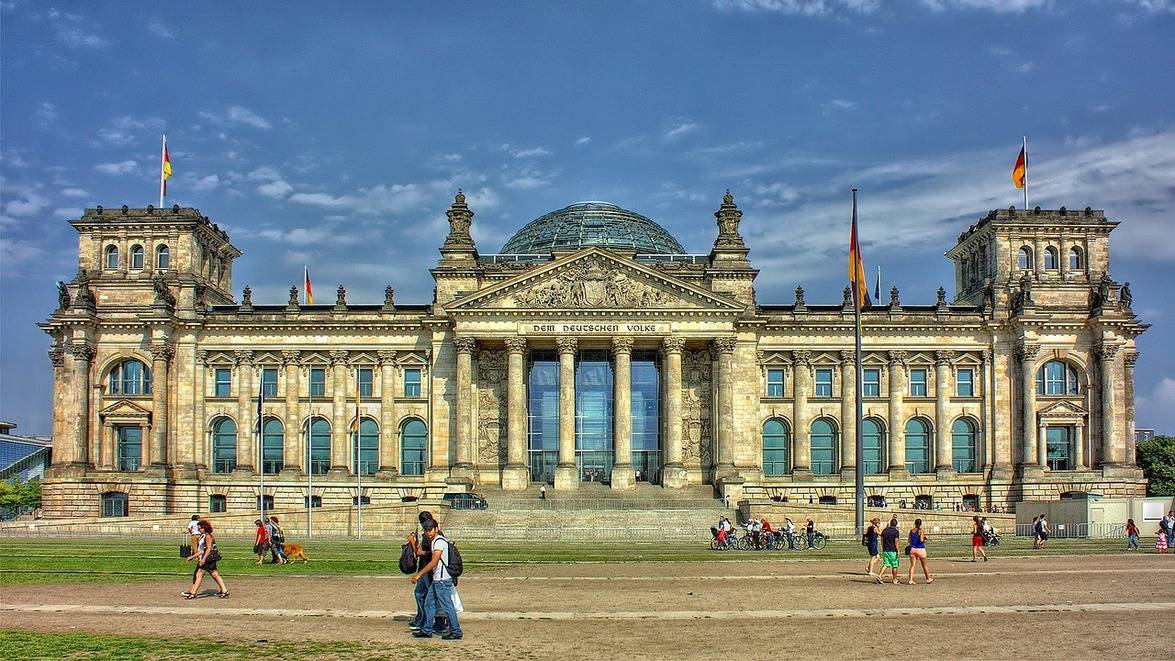 Top 9 Companies for Mechanical Engineering in Germany
Mechanical engineering in Germany is one of the most popular professions in the country. As the home of large automobile companies and one of the leading countries for technological innovation, Germany has a lot to offer for mechanical engineers. A mechanical engineer's salary in Germany can range from €38,000 to €70,000 on average, depending on the size of the company. Those with a Master's degree, can expect an even better salary package with the right company. Based on revenue earnings, mechanical engineers in the country are enjoying the second position. For mechanical engineers in Germany, here are 9 of the best companies that you can apply to.
Check out our job listings for more engineering opportunities in Germany
Audi AG is a German automobile manufacturer of luxury vehicles. Its operations include designing, engineering, developing, producing, marketing and distributing of premium automobiles. The group is composed of Audi and three traditional and popular Italian brands: Ducati, Italdesign, and Lamborghini. Audi AG first started its operations in the 19th century and has made some impressive model evolution and milestones in the motorcycle, automotive, racing and engine construction field. Today, the company has more than 100 markets with over 90,000 employees worldwide. Job roles for mechanical engineers include: Calculation Engineer for Methodology; Calculation Engineer for Crash Sensors; and Test Manager In Development Infotainment.
Bomag or Bopparder Maschinenbau-Gesellschaft mbH is a market leader in compaction technology. The company also manufactures machinery for soil compaction, refuse handling, asphalt processes, recycling, milling, and paving. Some of Bomag's intelligent technologies that have been developed are BCM, ECONOMISER, and TELEMATIC. These technologies are used in the management and documentation of site compaction, continuous compaction, and fleet management, respectively. Bomag was founded in 1957 and now has 2,500 employees. It has 5 production sites and 12 foreign subsidiaries. The company is also certified with ISO 9001:2015 on its Management System and applies value analysis, personal performance standards, and rigorous component acceptance checks.
The BMW Group is one of the world's leading producers of premium automobiles and motorcycles. Aside from that, it also provides financial and mobility services. Among the company's milestones are the production of the first BMW motorcycle, the first post-war BMW car, the company's start-up in South Africa, and its 'Strategy Number ONE' – which is a master plan to be more profitable and to enhance its long-term value. The company was established in 1915. To date, BMW has over a hundred thousand employees in 15 countries with 31 production and assembly facilities. Mechanical engineering professionals in Germany who wish to join the company can take the role of Development Engineer for System Construction E-Drive; Trial Engineer for Component Strength; or Project Engineer for Integrated Product Data Management.
Continental AG is an automotive manufacturing company in Germany that produces products and solutions for vehicles and industry. In addition to making products for cars, vans, and trucks, the company also manufactures components for buses, agricultural vehicles, and earth-movers. And it doesn't stop there! The industries that Continental AG provides for include marine, aerospace, construction, mining, and rail transport. Continental AG was founded in 1871 and has grown to be a multinational company. It now has over 200,000 employees at 544 locations in 60 countries. Job roles for professionals of mechanical engineering in Germany include Technical Project Manager for Mechanical Integration; Process Engineer for Assembly of Battery Products; and Test Engineer for Industrialization of Battery Products.
Daimler is one of the biggest producers of premium cars and manufacturers of commercial vehicles. Its products include passenger cars, trucks, vans and buses. Its line of motor vehicles includes Mercedes-Benz cars, Freightliner, FUSO, Western Star, and Setra. The company provides various services such as leasing, innovative mobility services, financing, fleet management, and insurance. Daimler has over 200,000 employees with locations in 6 global regions. Roles that you can take up with a degree in mechanical engineering include the following: Senior Energy Consumption Testing Engineer; eMobility Mechatronics Manufacturing Engineer; and ADAS Engineer.
HAWE Hydraulik SE is a developer and producer of systems for plant and mechanical engineering and hydraulic components. Examples of its hydraulics products are pumps, valves, cylinders, and motors. The products and services offered by HAWE Hydraulik are applied in several areas such as infrastructure, energy, nature management, and nutrition. HAWE Hydraulik SE was founded in 1949 and has since expanded to be an international company. For professional mechanical engineers in Germany who want to join the company, the following job roles are available: Test Engineer for R&D Testing Seated Valves; Electronics Developer for R & D Electronics; and Test Engineer for R&D Testing Power Packs.
Schaeffler Group is an international automotive and industrial supplier based in Germany. It was first established in 1946 and has now grown to be a leading provider of high-tech bearings for the automotive and industrial sector. The company is divided into three divisions including the automotive OEM, automotive aftermarket and the industrial division. Schaeffler Group has multiple national subsidiaries including Schaeffler Germany, which provides high-precision components, systems, and bearing solutions. Mechanical engineers in Germany who wish to be a part of the company can apply for roles in Expert Cost Value Engineering; Technical Project Manager for Power Electronics; and Engineer Development of electrics/electronics in the field of suspension systems.
Thyssenkrupp AG is a multinational conglomerate that focuses on industrial engineering and steel production. The group is divided into 5 business areas, namely: elevator technology, material services, components technology, steel Europe and industrial solutions. Its wide range of products include bearings, undercarriages, camshafts, dampers, stairlifts, home lifts, stainless steel, and hot strip steel. The group was founded in 1999 and now is a global company with over 150,000 employees in 78 countries. If you are a professional mechanical engineering in Germany, some of the job roles that you can land here are: Team Leader of Process Engineering; Development Engineer in Mechanics; and Head of Sales, Inventory and Operations Planning.
Volkswagen Group is a German automaker that is composed of 12 brands: Audi, Bentley, Bugatti, Ducati, Lamborghini, MAN, Porsche, Scania, SEAT, ŠKODA, Volkswagen Passenger Cars, and Volkswagen Commercial Vehicles. Aside from the product range of motorcycles, small cars, and luxury vehicles, the group also offers financial services such as banking, customer and dealer financing, fleet management, insurance activities, and leasing. The group is considered to be one of the largest employers in the world with more than 600,000 employees worldwide. It is headquartered in Wolfsburg and has 122 production plants globally. Mechanical engineering professionals who wish to join the company can apply for jobs like Process Engineer for the Research and Development Department; Requirements Manager in Climate Electronics; or Process Owner for Diagnosis Target Data Container Infotainment.

Check out our job listings for more engineering opportunities in Germany
---
Recommended Insights
Top 10 Mechanical Engineering Companies in Canada
Top 10 US Master's Programs in Mechatronics
Top 10 Civil Engineering Companies in Canada
The Top Civil Engineering Companies in Australia
Also Interesting

Working in the U.S Military as an Engineer

Engineering is a career that involves the application of scientific principles to everyday problems. In the United States, an engineering degree usually takes four years and students can specialize in disciplines such as civil, chemical, computer, electrical, mechanical, and other areas of engineering.

Top Conferences for Mechanical Engineers in the US in 2020

Since the mechanical engineering profession focuses on the design, development, manufacturing, and testing of various mechanical devices and components, mechanical engineers are expected to be on top of their game and should be well-informed on the latest technological developments. Among the avenues mechanical engineers can use to remain competitive are the conferences offered by various organizations and relevant governing bodies. Below are some of the United States' mechanical engineering conferences to watch out for in 2020.