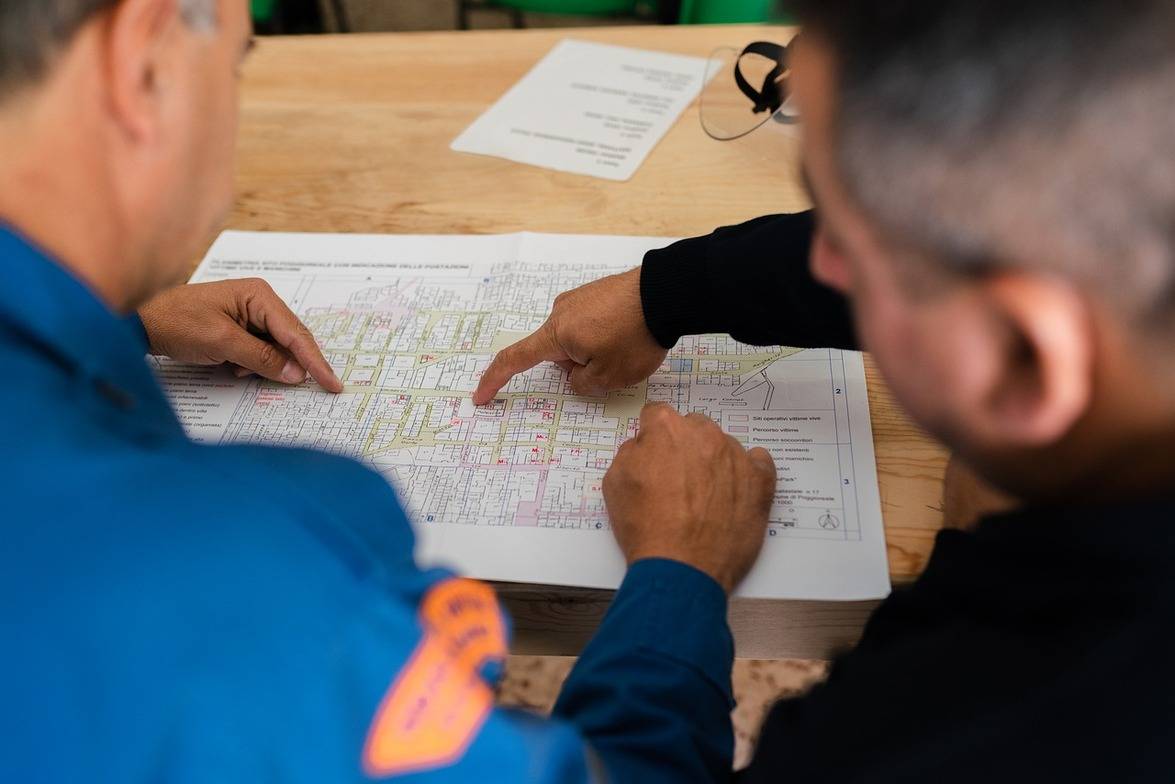 The Best of the Best
Top 10 Companies for Civil Engineers to Work for
Read a summary or generate practice questions based on this article with the new INOMICS AI toolhere.
Before the coronavirus COVID-19 pandemic, we were in the middle of a construction boom, fuelled by large civil engineering projects in India and the Middle East. While COVID affected this somewhat, now is still a good time to plan for your next civil engineering job. There have rarely been so many opportunities in both developed countries and the developing world. This article is going to give you the lowdown on what the best companies offer to their employees and some criteria you can use to pick out the best of the bunch. It will also list ten companies that are recognised as being industry-leaders in civil engineering and score highly with employees.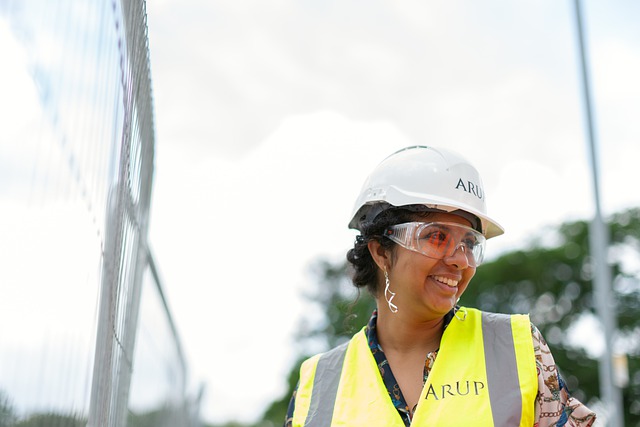 Characteristics of a good civil engineering company
The top-ten companies listed below are obviously some of the larger, often internationally-respected, businesses. In reality, there are thousands of smaller companies, consultancies and agencies that you can work for. So, how do you make a decision on which vacancies to apply for?
The first thing to consider is a company's pedigree. In general, companies that are well established will be more accommodating to new staff than start-ups that haven't yet found their feet. They are also more likely to offer good remuneration packages and benefits. Some of the bigger companies will offer perks like extra holidays, free health insurance and enhanced pension schemes. That being said, working for a smaller company or start-up can mean the company culture is more relaxed and flexible, and being part of something relatively new and fresh can be exciting; moreover, there may be less competition in jobs at smaller firms.
Another thing to pay attention to is any staff satisfaction surveys or reviews that are available. If you are going to be a site-based civil engineer, make sure you check out each company's safety record. Look for companies that have robust health and safety processes in place and low accident rates. Finally, it's worth looking into the histories of companies to make sure they have ethical trading standards - for example, not working in countries which abuse the human rights of their workers, or companies which have terrible environmental standards. These murkier moral and ethical issues should also play a part in the company you decide to apply for.
Suggested Opportunities
The Top 10 civil engineering companies to work for
In a recent survey by the New Civil Engineer publication, 96% of employees agreed that Arup was great, and they had no desire to work anywhere else. That tells you something about the ethos and culture of the company. It offers excellent training and career progression and scores highly on pay and benefits. Arup is a well-established company with a large portfolio of construction and infrastructure projects in Europe and throughout the world, employing over 13,000 people in more than 30 countries. It is well known for its creative approach to structural design and is not afraid to innovate, making it a great company to work for if you relish a challenging position at the cutting-edge of engineering.
Atkins scored a healthy 7.4 out of 10 in a recent job-satisfaction survey, with employees particularly happy with the level of personal support and professional development. As Atkins is the main contractor on large projects such as London's Crossrail, there will be plenty of opportunities to get stuck into interesting engineering jobs. Atkins has over 300 offices based in around thirty countries, meaning you wouldn't have to only work at its headquarters in London if you fancied moving abroad; moreover, the range of projects it has worked on stretches from the Asian Pacific to North America to the Middle East, and includes almost any discipline of engineering you can think of.
French construction company Vinci is one of the largest in the world, employing over 180,000 people globally. Their employees work on large international structural and infrastructure projects, including a multi-million dollar highway system in Atlanta, Georgia and large natural gas projects in Australia. Operating for over 115 years, Vinci definitely ticks the 'well-established' box and regularly scores highly on job satisfaction.

Mott McDonald is a fast-growing global construction and engineering company that regularly scores 80% or more on job-satisfaction surveys. It is an employee-owned company, which means that the culture is very people-centred and values professional development and collaboration very highly. It also boasts one of the best graduate training schemes, which consistently ranks highly in comparison tables.
Stantec is a globally renowned engineering firm that has a particularly large presence in North America and the UK. Employees praise the benefits system and the promotion of a work-life balance within the company. The company has worked on projects include the Keystone Pipeline, the Telus Spark, and the Anthony Henday Drive, and boasts over 400 locations across six of the world's continents (excluding only the Antarctic).
Balfour Beatty specialises in large-scale infrastructure projects and has a solid global reputation for successful delivery. It has a strong focus on helping communities to grow and gets involved with positive initiatives such as local sustainability projects. Predominantly working in construction and infrastructure developments, the company as of 2018 was the biggest in the UK by turnover and profit and has acquired many other firms in the UK and North America. However, the company has been involved in a number of controversies, including the Hatfield rail crash in which it was found to be in breach of health and safety laws, by being in cahoots with a firm which had breached the Data Protection Act, and by blacklisting workers, the latter of which led to a number of court proceedings. These are things that should also be taken into account when deciding on which company to work for.
If you decide to work for Bechtel, you will probably be working on some of the most challenging engineering projects in the world, possibly in locations such as Africa, where Bechtel has a strong presence. It is a prestigious and world-leading company for structural design, construction and energy provision, seeing as it's the biggest construction company in the United States. It has worked on things like the Hoover Dam, the Bay Area Rapid Transit public transportation system, the Channel Tunnel, and the restoration of the Kuwaiti oil fields following the Gulf War - undeniably big projects which have changed the world we occupy in fundamental ways.
Skanska is a Swedish construction company that is highly regarded worldwide. Employees say that they are happy with the working environment at the company. One of the reasons regularly given is that Skanska is happy to give new recruits and graduate engineers positions of responsibility early on in their careers. Skanska has worked on projects such as the World Trade Center Transportation Hub and Pennsylvania Station, which is the busiest station in the Western Hemisphere as of 2019. Important to Skanska are its green projects: it has been ranked consistently high as a green builder and has also implemented various green learning initiatives, including the Supply Chain Sustainability School which educates construction suppliers about sustainability.
Laing O'Rourke has a large presence in Europe, the Middle East and Asia. Its graduate training programme is highly regarded and it is a company that promotes training and professional development, as well as the opportunity to work on high profile projects. Laing O'Rourke has worked on projects such Heathrow's Terminal 5, the Ascot Racecourse, and Tunbridge Wells Hospital. Laing O'Rourke has seen its share of controversy though, also subscribing to the illegal blacklist led by the UK's Consulting Association, leading to an apology in 2016 and court proceedings.
Arcadis is a large consultancy that focuses on environmental and sustainability projects, including design and build projects such as transit hubs that improve urban living. It's a popular company to work for, offering a wide variety of projects to work on – ideal for those starting their career in civil engineering or who fancy a new challenge. Arcadis has worked on various projects including some involving the Formula 1 Australian Grand Prix, the California High-Speed Rail and Thames Water. The Burj Khalifa, the world's tallest manmade structure, was also a project Arcadis helped work on, providing 'independent peer review of the structural system of the tower'. Some scandals did surround the construction of the Burj Khalifa, not least the spat of suicides which beset its development. Ethical issues are also issues to consider when picking a company to work for.