Keeping safe on site
The Importance of Civil Engineering Safety Concepts in Construction
Read a summary or generate practice questions based on this article with the new INOMICS AI toolhere.
In 2018, the European civil engineering market size valued at about USD 2,004.2 billion, and it is estimated to grow at a CAGR of 2.7% by 2025, according to Grand View Research. The rising population in various parts of Europe is a key driver for growth. Besides, there is a high demand for the incorporation of sustainable home and building engineering design trends among property owners. While most people expect to live and work in safe and efficient buildings, they are not aware of the significant value civil engineers add in the construction process. It is worth noting that engineers are responsible for the implementation of safety concepts during the design phase to ensure finished structures are safe and energy-efficient.
Check out our list of civil and construction engineering jobs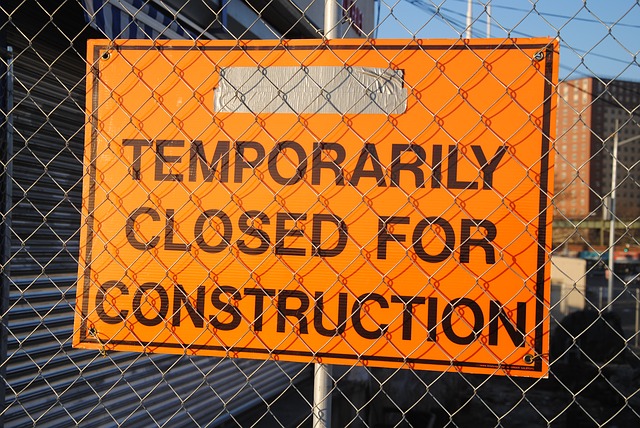 Designing for Safety
The sole purpose of prevention through design is to enhance safety at construction sites. During the design phase of a building, engineers prioritize the overall well-being of construction and maintenance staff. In most cases, design experts incorporate simple measures such as building anchor points in places where workers are at high risk of falling. Engineers also provide a parapet wall that's tall enough to prevent falls from heights and ensure lighting fixtures are fitted safely and in easy to access areas. Other factors regarding designing for construction safety include prefabbing fixtures in controlled environments, reducing excavation depths, and installing sleeves rather than drilling. Through the implementation of these safety concepts, companies can experience reduced injuries and fatalities caused by falls, electrocution, and cave-in hazards.
Selection of Reliable and Safe Aerial Lift Equipment
If you are constructing a skyscraper, simple ladders and scaffolding will not be efficient. In such instances, you should consider renting aerial work platforms with the ability to reach extended heights. Depending on the design of the building, you can choose between telescopic boom lifts, atrium lifts, electric scissor lifts, or articulating boom lifts. However, you will require engineering knowledge and expertise to determine the best construction lift rental available. If you lack engineering skills, it would be best to hire an expert. A civil engineer will help you calculate height and range, weight capacity, and appropriate size of the platform. They will also factor in employee safety to increase the chances of selecting safe aerial lifts.
Safety Review of Materials
Proper handling of building materials is essential for the safety of laborers at any construction site. Many activities involved in handling and storage of construction materials put workers at risk of injuries caused by falling objects and improper lifting of items manually or by machine. When workers drive trucks falsely loaded with raw materials, hoist steel beams, carry, or stack bags, they are likely to get into accidents. Engineers are aware of the importance of evaluating incoming materials. They will look for items that are likely to cause hazards and store them separately to avoid accidents like fire or explosion. Additionally, engineers ensure that the construction materials stored in tiers are secured to prevent them from falling.
Aside from inspecting materials, civil engineers review incoming structural elements like electricity and plumbing. This step is vital in ensuring backup supplies are available for processes that require water and electricity. Plumbing and electrical components go through an evaluation to minimize the need for expanding facilities, as this may cause stress to the electrical supply.
Engineered safety concepts provide precise details on how workers will interact with equipment and building designs during construction. Ideally, administrative controls and the use of personal protective equipment act as barriers between construction workers and hazards. But prevention by design concept helps in eliminating risks by selecting fail-proof equipment, training employees, and use of less hazardous materials.