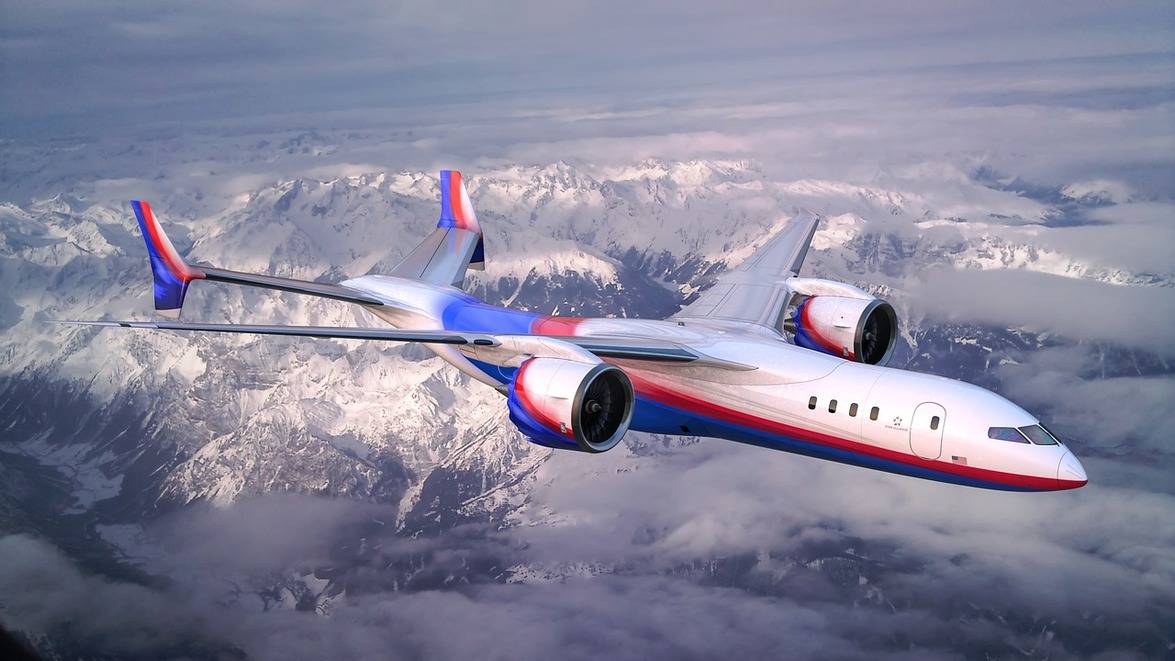 Top Ten Aeronautical Engineering Companies in Canada
The Canadian aerospace industry plays a big part of the economy in Canada. It contributed over $25B in GDP and was responsible for 213,000 jobs in 2018. The country's aeronautical companies cover a broad spectrum of opportunities for engineers, ranging from structural design and assembly, space systems manufacturing, avionics, and numerous opportunities in MRO (maintenance, repair and overhaul). Below are ten of the top aeronautical engineering companies in Canada to consider for a career.
Part of a modern-day duopoly alongside Boeing, Airbus has over 130,000 employees globally. Airbus has a significant presence in Canada, with its market-leading commercial aircraft, helicopters, defense interests, and space products. After 35 years in the country, it has grown to occupy nine locations across seven Canadian cities. The company's relationship with Canada was further strengthened when Airbus acquired a majority stake in the Bombardier C Series jetliners in October 2017, and promised that primary assembly would remain in Quebec. Airbus is a frontrunner in innovation, and in mid-2018, it had 48 research and technology projects ongoing in association with Canada's National Research Council and Canadian universities. Employee initiatives include the opportunity to participate in the Airbus Leadership University for rising stars.
Boeing had eye-watering revenue of US$101 Billion in 2018, and currently has over 153,000 employees globally. Canada Operations Limited, a subsidiary of The Boeing Company, manufactures aerospace equipment for Boeing commercial jets as well as products in defense, space, and security such as the CH-47 Chinook helicopter. The Canadian subsidiary was founded in 1927, and now occupies 13 locations across the country. Boeing has a strong culture of continuous improvement, with a constant drive for innovation and change. The company also has a reputable Human Resources department and recently received several accolades including one from Canada's Top Employers for Young People (2019).
Bombardier Inc. is considered an industrial leader in Canada, where it manufactures both planes and trains. Its corporate office is in Montreal, and the company has contributed $10.6B to Canada's GDP. Bombardier Inc. was acknowledged as Canada's top research and development (R&D) investor by Research Infosource from 2013-2016, spending billions of dollars to ensure state-of-the-art aircraft and public transportation evolution. Its aerospace division is involved in the production of high-performance business and regional aircraft, the modification of aircraft for special contracts, and the provision of aerostructures and engineering services along with aircraft maintenance, technical support, and training. It's recognized in the 2019 Global 100 Most Sustainable Corporations in the World Index and provides work for more than 26,900 employees.
MDA specializes in advanced surveillance and intelligence solutions, communication subsystems, satellite antennas, and space robotics. MDA is well-known for the development and manufacturing of robotic arms for space applications, most notably the Canadarm on the space shuttle orbiter, and Canadarm-2 on the International Space Station. It has successfully exported its made-in-Canada solutions for more than four decades, and provides a balanced working environment by ensuring competitive compensation and benefits packages for its 1,900 employees.
Collins Aerospace is a pioneer in advanced technological innovations for worldwide aerospace systems. It is also developing intelligent aviation products for the military defense industry. Collins Aerospace has two facilities in Canada – one in Quebec and the other in Ottawa, Ontario. The company has proven its commitment to Canadian aerospace and defense as shown by its ongoing investment for the expansion, research, and development of advanced communications systems and avionics in Canada. Its facility in Ottawa specializes in the design and simulation of wireless, networking technologies utilized by the Royal Canadian Navy for tactical applications. Collins Aerospace is an attractive company for aeronautical engineers to work as it commands a strong engineering presence in Montreal, providing engineering services to Bombardier.

KF Aerospace provides aviation services for commercial, corporate, and military customers worldwide. The company was established as Kelowna Flightcraft on March 20, 1970, and specializes in services including aircraft modifications and maintenance. It also conducts training for military aircrews and cargo operations, and tailors client programs for the leasing of various aircraft types. KF is home to a 1,000-strong, highly skilled workforce that completes maintenance and modifications on over 150 aircraft annually. KF announced its plans for a $30-million expansion of its MRO facility in Hamilton, Ontario, proving its title as Canada's largest commercial MRO. This expansion alone opens up many hiring opportunities for aeronautical engineers in this well established and reputable company.
CAE Inc. is a Canadian manufacturer of simulation technologies and a worldwide leader in training for the civil aviation, defense and security, and healthcare markets. It was founded in 1947 and is one of the longest-running and experienced training system integrators in the world. CAE offers its training in two key areas: Training and Simulation, and Operational Systems and Support. CAE currently employs nearly 10,000 people worldwide, and 4,500 Canadians. They have been acknowledged as a top employer in Canada and have been recognized by Bloomberg for having a high 2019 gender-equality index. This dedication to diversity and inclusion makes CAE an attractive place for aeronautical engineers to train and instruct the next generation of aviators.
CMC Electronics was founded in 1903, and is a major player in building advanced communications and electronics systems. It is part of the Esterline Corporation's business segment of Avionics & Controls. CMC is based in Montreal, Quebec, and has additional sites located in Ottawa, Ontario and Sugar Grove, Illinois. The Esterline Avionics System has made its mark through its unique cockpit systems integration. It is also noted for its avionics solutions and display. The Simulation Visual Systems family of TREALITY® products also adds best-in-class technology for military and commercial flight simulation and training. CMC Electronics Inc. offers career development, competitive compensation packages, and opportunities for continuous learning to its employees. Health and lifestyle benefits include a company paid comprehensive health-care package including medical, dental and life insurance.
Viking Air Ltd. is a Canadian-based manufacturer of aircraft, one of which is the Series 400 Twin Otter. The company also deals in the production of aircraft parts and systems, with over 40 years of experience in the business. In 2017, Viking launched an upgrade program, giving aerial firefighting operators the opportunity to modify older aircraft with modern avionics, turboprop engines, and increased tank capacity. Periodically, Viking offers a paid eight-week program that teaches basic introductory aerostructure assembly skills and a framework of teaching material that allows up and coming aeronautics engineers to gain knowledge and experience in working with top of the line aircraft manufacturers.
Owned by The Carlyle Group and founded in 1911, StandardAero is one of the largest independent MRO providers in the world. With its 6,000 highly skilled technical employees, it offers custom solutions for commercial aviation, business aviation, and the military defense sector. Services include MRO for aircraft engines and the repair or modification of airframes. It serves an array of customers with a diverse range of interests: airlines, business, general aviation, industrial power, components, and energy. StandardAero provides an attractive opportunity for aeronautical engineers to learn mechanical and technical skills by understanding a wide array of different aircraft.
---
Recommended Insights
5 Ways Automation Can Actually Create Jobs
Top 10 Master's Programs in Environmental Engineering
Top 10 Master's Programs in Civil Engineering