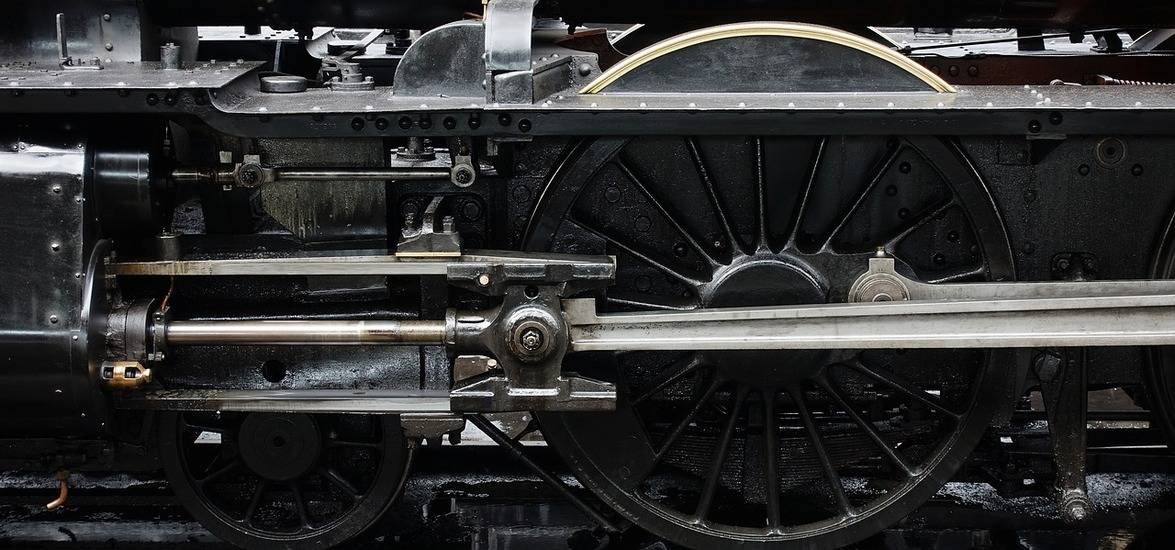 Ranking
Top Online Master's Degrees in Mechanical Engineering
More and more people are turning to the internet for education, partly because of the technological modern world, but mostly because they have to during coronavirus isolation. The technical fields, such as mechanical engineering, are being forced to modernize and make their courses available for distance learners. Some might think that it's impossible to gain a degree in mechanical engineering online because of the traditional hands-on nature of the profession which often involves direct oversight from the instructor. The availability of various programs for engineering, however, indicates that it is possible with the right institution. Getting an online degree in mechanical engineering allows students to utilize the latest area-specific technology while receiving the essential knowledge that they need to advance their understanding of the field.
Columbia University in New York City was founded in 1754 as King's College. It is the oldest institution of higher learning in New York and the 5th oldest in the United States. The college was the first American medical school that granted the M.D degree to students. Following its closure during the American Revolution in 1776, the college reopened in 1784 as Columbia University. It is also home to a world-renowned medical center, twenty-five libraries, and over a hundred research centers and institutes.
Students for the Master's program should complete a total of 30 credits consisting of no fewer than 10 courses. The Master's degree is fully online and should be completed within 5 years. A student's study program is developed through a consultation with a program advisor. Some choices include studies on thermodynamics, manufacturing engineering, robotics, dynamics and vibrations, and power generation.
➲ See more details about the Master's program here
The Old Dominion University in Norfolk, Virginia, is a public research institution that was founded in 1930. It has received the designation as a Research University in the Carnegie Foundation for the Advancement of Teaching. The university has been named as a 'Military Friendly School' for 9 consecutive years. It prides itself for being a recipient of 32 Outstanding Faculty awards given by the State Council for Higher Education for Virginia.
The online Master's degree in mechanical engineering requires 30 credit hours by which students need to take four core courses and six elective courses. Classes are not scheduled, although specific times can be scheduled by the instructor for assignments and exams. The program puts emphasis on Product Lifecycle Management (PLM) solutions for its collaborative data environment. Core courses that graduate students are required to take are fluid dynamics and aerodynamics, continuum mechanics, modern control theory and concurrent engineering.
➲ See more details about the Master's program here
The University of Alabama (The Capstone) is the first public college of Alabama. It was founded in 1831 and is a senior comprehensive doctoral-level institution. The university has achieved the Carnegie Classification of Institutions of Higher Education's Doctoral Universities – Very High Research Activity status.
The online Master's degree in mechanical engineering does not require a thesis. Instead, the students will need to complete a comprehensive exam. Aside from the comprehensive exam, the MSME program requires 30 credit hours. Students are required to take a minimum of 18 credit hours of 500 level mechanical engineering courses and a minimum of 6 credit hours of mathematics. The curriculum should be approved by the graduate advisory committee. Some of the areas that students can focus on are additive manufacturing, biomechanics, computer-aided automation, and mechatronics.
➲ See more details about the Master's program here
The University of Florida (UF) is a research university founded in 1858. It has consistently ranked as one of the United States' top universities in recent years. The university has one of the largest and most dynamic engineering programs in the US. UF Herbert Wertheim College of Engineering produces inventions at twice the national average per research dollar invested.
For students taking up online Master's degree in mechanical engineering, they will need to complete a total of 30 credit hours for both thesis and non-thesis option. The thesis option requires a minimum of 24 graded credit hours of coursework while the non-thesis option requires 30 graded credit hours. Both can take up to 6 credits of out department coursework at the 3000 or 4000 levels. One of the three study groups that can be taken up by the graduate student includes dynamics, systems, and control (DSC), solid mechanics, design, manufacturing (SMDM), and thermal science and fluid dynamics (TSFD).
➲ See more details about the Master's program here
The University of Michigan-Dearborn is a public university that focuses on pioneering research, strategic partnerships and civic engagement. It was founded in 1959 when the Ford Motor Company provided 200 acres of land and $6.5 million to start a university. Through the years, the university has expanded to become one of the best colleges in the Midwest. Its Master of Science in Engineering (MSE) in Mechanical Engineering is the oldest and largest graduate program at the university. It is a mix of engineering practice with analysis and includes two areas of emphasis which are mechanical science and thermal/ fluid science. The mechanical engineering online course is offered through its Distance Learning Network (DLN). A campus-wide learning management system, called Canvas, can be used by online students to interact with instructors and fellow students.
Students taking up an MSE degree in mechanical engineering are required to complete 30 credit hours. Examinations require in-person proctoring or the utilization of a remote proctor service. Some of the coursework included in the Master's program is advanced engineering analysis, mechanical science courses, and thermal and fluid science courses.
➲ See more details about the Master's program here
The University of Texas at Austin (UT Austin) is a research university that works on finding energy solutions and increasing national security. It traces its roots to 1839 when the Congress of the Republic of Texas ordered that an establishment be made to meet the higher education needs of the state. A series of delays, however, postponed the project which then led to its establishment in 1883. Today, UT Austin consistently ranks as one of the best public colleges both nationally and internationally.
The online Master's in mechanical engineering degree at UT Austin is a non-thesis program that requires students to complete 30 credit hours. The Master's program also has no project course requirement but graduates receive the same Master of Science in Mechanical Engineering Degree that are awarded to the traditional full-time program. All courses are available online and are broken into small segments. Lessons consist of case studies, short videos, and experiential projects. Topics of study include heat transfer in industrial systems, fluid mechanics, applied thermodynamics, and product design lab.
➲ See more details about the Master's program here
The University of Washington (UW) is a public research university with locations in Seattle, Tacoma, and Bothell. It was founded in 1861 and has now become one of the leading universities in the world. The University of Washington offers Master of Science in Mechanical Engineering that is intended for students with an undergraduate degree in mechanical engineering or any closely related field such as aerospace engineering. It can be completed in 2 years for full-time students, and 3-4 years for part-time students. Additionally, online students can enter the program in any quarter they prefer.
The Master's degree requires a total of 42 credits with at least 12 credits of thesis research and 30 credits for a numerically graded course. For the thesis option, students are required to take the 42 credits in the numerically graded courses. Students can study various engineering topics including fluid mechanics, dynamics and controls, biomedical engineering, and thermodynamics and advanced energy systems.