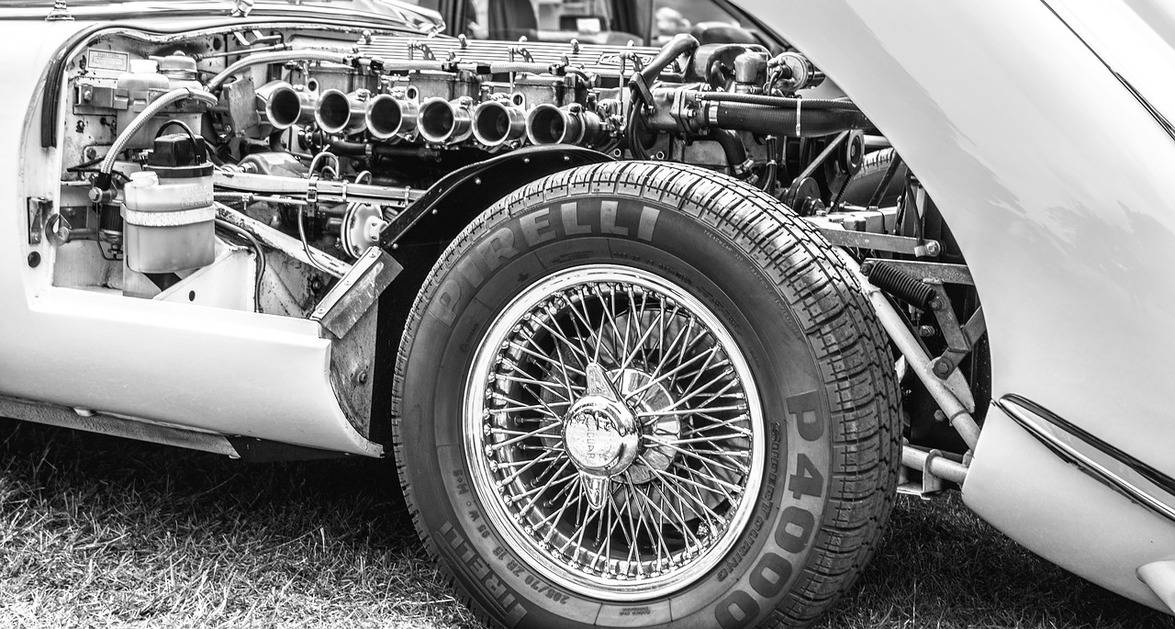 Ranking
Top Mechanical Engineering Companies in Canada
Mechanical engineers use the principles of physics and mathematics to design, analyse, and maintain various mechanical systems. In Canada, mechanical engineering students usually go through four years of university education before joining the workforce. After graduation, they have the chance to try a variety of roles within their profession such as design engineer, researcher, and consultant.
Choosing which companies to apply to can be a daunting task. Since you'll be spending a lot of time at work assuming you're working full time, finding a place that best suits your interests is essential. In current times, it may be that some work is remote - however, how much engineering work is able to remote is a different question!

Bombardier is a publicly-traded company headquartered in the western Canadian city of Montreal. Founded in 1937 by a Quebec mechanic Joseph-Armand Bombardier, who built and sold his own snowmobiles, Bombardier has since grown to become an international giant in the transportation industry. It currently employs over 68,000 people working in four departments, which are transportation, aerostructures, business aircraft, and commercial aircraft.
Bombardier's engineering branch offers roles for all types of engineers, with the majority of roles in the mechanical engineering category. Mechanical engineering students interested in joining Bombardier can work for one of Bombardier's many branches, such as aerospace engineering, or thermodynamics.
SNC-Lavalin was founded in 1911 and has become one of the largest engineering companies in Canada. Today, it has offices all around the world working on all aspects of engineering projects, including design, consultation, and management. The company also services a wide variety of industries, including oil and gas, mining, and nuclear power. Some of the company's largest projects include the engineering and design of the Éléonore Gold Mine, as well as numerous governmental infrastructure contracts
Mechanical engineering students interested in joining SNC-Lavalin can expect a work environment that prioritises health and safety as well as environmental protection. Some positions they can apply for include mechanical engineer and project manager.
Stantec originated in the western Canadian city of Edmonton as a one-person company. Its founder, Dr. Don Stanley, graduated in environmental engineering from Harvard and wrote over 600 letters to prospective clients as he was looking for work in the early days of the company. Over the years, Stantec has grown to become a public company with numerous large-scale projects under its belt.
Mechanical engineers working for Stantec will collaborate with the company's team of designers, scientists, and project managers. Since Stantec focuses its business on large-scale construction, most of its mechanical engineering roles are related to mechanical building codes and project management.
Suggested Opportunities
Jacobs is a company that prides itself on being a problem solver and providing solutions for advanced sciences, digital technologies, operations and facilities management, and more. The company has a variety of branches, including transportation, advanced facilities, water, and infrastructure. Some of its most notable projects include the design and construction of Dubai's Business Bay, as well as Toronto's Metrolinx Transit Program.
There are many roles for mechanical engineering graduates at Jacobs' many branches across the world. Once hired, the graduate will work for an award-winning company to deliver projects for their clients. One such role is as a process mechanical engineer working in Jacob's water branch.
While AECOM became an independent company as recently as 1990, some of its Canadian predecessor firms had distinguished histories dating back more than 110 years. Over the years, however, the company has grown well, and is credited for working on some of the biggest landmark projects in Canada, including the CN Tower in Toronto. Today, it is proud to host some of the best employee programmes such as the AECOM Women Inclusion Network and the Military Employment Transition Programme.
Engineers working for AECOM will have the opportunity to participate in landmark projects that will mark the skyline of Canada's big cities. Most mechanical engineering roles are related to project management as well as process engineering, so mechanical engineering graduates can expect to work in these fields when they apply to AECOM.

This Canadian company has built its headquarters in Longueuil, a suburb just outside of the city of Montreal. The company predominantly designs products for aviation use, especially aeroplane engines. In fact, Pratt & Whitney has over 13,400 customers located all over the world and 10,000 employees worldwide. Some of their breakthroughs include aero performance technologies that improve fuel efficiency and precision manufacturing technologies to increase productivity.
Mechanical engineering students interested in working for Pratt & Whitney can apply to join the company's large engineering department. Additionally, the company also offers internships and campus recruitment opportunities from which you can learn more about what it's like to work there.
Canadian Nuclear Laboratories aims to advance the nuclear science and technology field for a clean and secure earth. As Canada's premier nuclear science organisation, CNL helps scientists develop applications for various nuclear technologies as well as researching environmental issues related to nuclear technologies.
Working for CNL gives you a chance to develop your personal and professional skills. In fact, the organisation has over 3000 employees and plays a role in strengthening Canada's technological workforce. Interested mechanical engineering students can apply to many of CNL's departments, including the mechanical design, project management, and the thermal hydraulics departments.
This is another research organisation for mechanical engineering students with advanced degrees as well as those interested in working in the field of research. TRIUMF stands for the Tri-University Meson Facility, which is Canada's largest particle accelerator centre. The organisation works to push the boundaries of particle science by collaborating with 20 different Canadian universities and a team of 500 multidisciplinary researchers, engineers, technicians, and students.
TRIUMF recruits team players who are creative and collaborate well with others in a busy environment. Interested mechanical engineering students can apply to one of TRIUMF's several open positions, such as a postdoc researcher for Cryogenic Dark Matter, or as a general researcher.
World Aviation Corporation is a Canadian company based in Concord, Ontario that performs repairs and modifications of mechanical components used in aircraft. Its headquarters consists of a 20,000 square foot manufacturing facility that employs 60 skilled technicians using advanced equipment.
Mechanical engineering graduates interested in working for World Aviation Corporation can apply to one of the company's many specialised branches. For example, the engineering branch focuses on the reverse engineering of components to create repair manuals, while the research and development branch uses the latest advancements in technology to improve existing technologies in the aircraft industry.
Hatch is an engineering company that is owned by its employees and features a team with diverse educational backgrounds. In fact, the company has over 9000 employees working around the world solving all types of engineering challenges in the infrastructure, energy, metals, and investments market sectors. Some of the company's notable projects include the Burnhamthorpe Water Project, which built essential water infrastructure for the City of Mississauga, and the Rainy River Solar, which is a 210-acre solar farm in northern Canada.
Also Interesting

Top Universities for Environmental Engineering in Canada

If you're looking to further enhance your profession as an environmental engineer in Canada, then getting a Master's in Environmental Engineering is a great way to further expand your knowledge and increase your employability.

Top Electrical Engineering Degrees in Canada

While most electrical engineering jobs don't require a Master's degree, those who want to undergo further training on advanced technologies, carry out original research, and have opportunities to land management positions, will find that having one is an advantage. A Master's degree will give engineering professionals more opportunities to work for prestigious companies in the country and abroad. Universities in Canada offer both Master's and doctorate programs for anyone interested in getting the most out of the field.

Top Gifts for Electrical Engineers

Who said electrical engineers are difficult to buy for? If you're not an electrical engineering enthusiast yourself, there's a good chance you'll struggle when it comes to finding the right gift for the electrical engineer in your life. Be they a partner, spouse, brother, sister, father, mother, etc., they more than likely all have one thing in common - they're obsessed with electrical engineering!