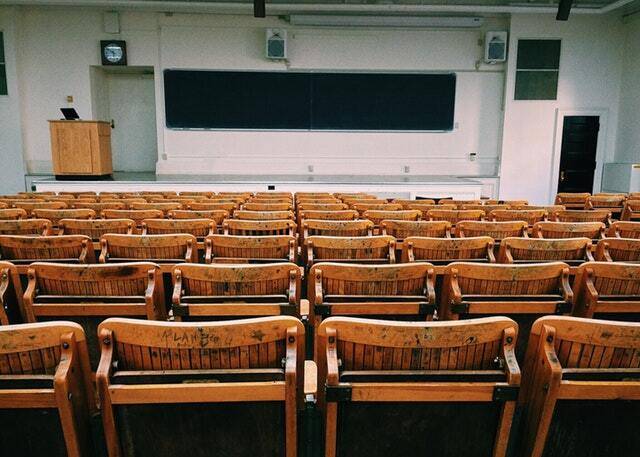 Top Environmental Engineering Departments in the U.S
The industrial revolution came in the middle of the 18th century to change everyone's lives for good. With the invention of machines, most jobs and tasks that were previously performed by manual labour (humans and/or animals) were replaced by new and more efficient methods.It also meant that previous tasks that were unimaginable before were now possible, which lead to the most significant paradigm shift humanity had ever experienced. Sadly, it also meant the discovery of a concept that had never been relevant before: pollution.The processes and equipment involved in the mass production of goods, all require a staggering amount of natural resources and create waste and pollution in equally incredible measure. The combination of the finite nature of the natural resources of our planet and the unprecedented amount of pollution created by the ever-growing industrialisation worldwide has raised major concerns regarding sustainability and environmental quality which have become increasingly relevant.
Suggested Opportunities
What is Environmental Engineering?
Environmental engineering can be described as a branch of engineering focused on the application of scientific and engineering principles, conceived to find possible solutions to, and prevent problems in the areas of public health. This includes air pollution control, recycling, wastewater management, waste disposal, industrial hygiene, animal agriculture, recycling, radiation protection, environmental sustainability, and environmental engineering law. All of these topics remain of utmost importance for humanity's well-being and our future as a species. For such noble and imperative purposes, the quality of the education such professionals receive is equally critical. If you're planning on pursuing a career in environmental engineering, this list of the top Environmental Engineering (or Civil and Environmental Engineering, CEE) departments in the U.S. will definitely help you. Let's take a look at it, and see where each rank according to the US News.
The University of Illinois is situated just a few hours away from Chicago, Indianapolis and St. Louis, in the twin cities of Urbana and Champaign, east-central Illinois. The CEE department's faculty is comprised of world-class experts in all areas of study, who are distinguished in the fields of research, innovation, and teaching, while remaining very accessible to, as well as involved with students. It also has some of the most renown research centres that will boost a students' curriculum, while also providing them with plenty of opportunities to be part of ground-breaking projects. There are active research programs in all areas. All of this has earned CEE at the University of Illinois the 5th rank in Environmental / Environmental Health, and 6th in engineering programs based on the report from the US News.
The university is located in Ann Harbor, just 45 minutes away from Detroit, and is ranked as the 2nd best school in Environmental / Environmental Health (as a tie), and 6th in the Engineering doctorate programs (also as a tie). The students in this department are often involved in pioneering projects such as bringing water treatment to rural communities, the creation of a net-zero water house (a house that's fully capable of supplying all its potable water needs, and wastewater is treated and reused), and the construction of bridges.
Stanford's University campus is about 30 miles away from San Francisco. It holds the 2nd place in both Environmental / Environmental Health and Engineering programs. The department's mission is to "advance education and research in engineering the built and natural environment, with a particular emphasis on long-term sustainability", which it aims to achieve with the application of modern life-sustaining technologies such as materials science, biology, physics, mathematics, social sciences, computing, highway networks, dam and water systems, energy grids, and more. The department's research and teaching have global applications and reach. Some of the on-going projects led by this department include the design and restoration of dams, reuse of waste water, hydrodynamics of coral reef, development of new bio-based structural materials, and the application of life cycle analyses combined with seismic technologies to make sustainable infrastructure safer.
Georgia Tech is located right in the centre of Atlanta, and boasts of a shared 2nd position in the departments of Environmental / Environmental Health, while also holding a distinguished 4th position in Engineering programs, also shared. Georgia Tech has also been classified as a high-research activity university by the Carnegie Foundation for the Advancement of Teaching. The CEE department, along with its students and staff, are projected to globally lead in the designing, planning, constructing, running, and renovating of both built and natural environments, determining public policy and enhancing safety, health, and overall quality of life, in order to contribute to a better, sustainable world for all.
The University of California—Berkeley, in the San Francisco Bay recognizes that the management of environmental resources destined to the protection of human health, as well as the systems dedicated to supporting life, stand as two of the greatest issues society has faced in modern times. The CEE department of UC Berkeley provides the students with the education and problem-solving skills to address the interdisciplinary nature of present and future environmental issues, rightfully earning it the title as the best option in Environmental / Environmental Health and the 3rd in Engineering Programs. The graduates' research and coursework are focused in three main areas: Environmental Fluid Mechanics and Hydrology (EFMH), Air Quality Engineering (AQE), and Water Quality Engineering (WQE).
Sources:
http://cee.umich.edu/AboutCEE#
https://cee.stanford.edu/about/department-overview
https://www.ce.gatech.edu/about/vision-and-mission
https://www.ce.berkeley.edu/programs/env
http://cee.illinois.edu/admissions/why-cee
https://www.usnews.com/best-colleges/rankings/engineering-doctorate-environmental-health
Recommended articles
The 10 Best Additive Manufacturing/3D Printing Events to Attend in 2018
Five Ways Engineers Can Prepare for the Fourth Industrial Revolution
5 Recent Technological Advances Engineers Should Be Excited About
10 New Year's Resolution Ideas Perfect for Engineers
Top 10 US Masters Programs in Structural Engineering
6 Podcasts Every Engineer Should Subscribe To
10 Cool Gifts Every Engineer Would Love
5 Ways Wearable Technology Can Change the Manufacturing Industry

Also Interesting

6-Step Process to Develop a Website for an Engineering Firm

Developing a robust website is more complex than most people realize. Building a successful online presence requires considerable planning and organization to make the process run smoothly in the long term. With careful research, setting up your site can be faster and easier for your team, although you don't need to go about it alone. In this post, we will walk through our six-step process for building a successful website for an engineering firm.

A Job Hunting Guide for Engineers

Becoming a professional engineer is a challenging task. You should complete a 6-year degree and gain some experience to practice. While it is a rewarding career, breaking into the field, especially as a graduate looking for entry-level positions, can prove daunting. Engineering is among the fast-growing and in-demand careers. This means there's stiff completion in the market, making it challenging for graduates with minimal experience to get hired.

8 Career Options After Completing a Chemical Engineering Degree

Chemical engineers are in demand these days and are essential to some of the most innovative projects. A degree in chemical engineering can open up doors across diverse industries, from designing clean energy solutions and developing medical treatments to creating materials for infrastructure improvement or manufacturing products. In this post, we'll look at some of the top career options available after graduating with a chemical engineering degree, highlighting how each role contributes to society and reveals unique opportunities for personal growth.