Top 7 US Civil Engineering Internships in 2020
Read a summary or generate practice questions based on this article with the new INOMICS AI toolhere.
Good internship programs can help students jumpstart their careers. The quality of the internship program often helps them decide what particular skill to develop and what industry to pursue. They also help engineering students acquire skills that they may need for their first job, and can play important roles in gaining job qualifications. For students who are looking for great civil engineering internships in the United States, below are some of the best programs on offer in 2020.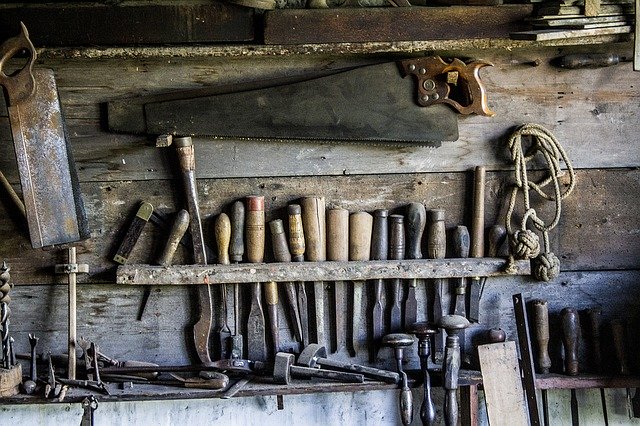 AECOM Technology Corporation is an international infrastructure firm that offers planning, design, engineering, consulting, and construction-management services to both the public and private sectors. The company has global offices in Europe, the Middle East, China, Southeast Asia, Australia, India, and the US. AECOM has worked with various markets and industries including healthcare, commercial and residential, industrial, schools, hotels, and transportation. Among its most notable projects are One World Trade Center, Olmsted Dam, and the Mercedes-Benz Stadium.
The company currently offers nine internships for the spring, summer, and fall of 2020 in the US. As an intern for AECOM, students will be able to work on projects with a diverse culture and have access to training and career development opportunities. Depending on the particular assignment, some of the responsibilities students can expect may include the application of standard techniques, procedures, and criteria for various engineering tasks, preparing engineering-related calculations, AutoCAD and/or MicroStation drafting, assisting engineers with the design of civil engineering and transportation projects, and developing solutions for routine technical problems.
Bechtel Corporation is an engineering company that specializes in engineering, procurement, construction, and project management. It was founded in 1898 and has completed over 25,000 projects since its establishment. The company has expertise in infrastructure, defense and nuclear security, and environmental cleanup and management. It offers services such as construction, engineering, modularization, planning, and tunneling. Some of the completed projects in the company's portfolio are the Edmonton Light Rail Transit System, Carroll County Energy Facility, Hummel Combined Cycle Power Plant, and the California Valley Solar Ranch.
Bechtel offers student internships for civil/structural engineering students who are currently enrolled in either a Bachelor's or Master's program. Interns can expect to help prepare and review calculations, specifications, and requisitions for structures, systems, and equipment. They may also get experience with construction support, design documents, and computer-aided design (CAD) and computer-aided engineering (CAE).
3. Cobb, Fendley & Associates, Inc.
Cobb, Fendley & Associates, Inc. (also known simply as Cobb Fendley), is a construction engineering company located in Houston, Texas with regional offices in Arizona, New Mexico, Utah, Colorado, and Florida. They offer various engineering services including construction management, hydraulics and hydrology, land development, surveying, and traffic engineering. Some of their notable works are the Goose Creek Landing, Texas A&M Texarkana Student Housing, Harvey Structural Assessments, and the Grand Parkway (SH 99) Segments F1, F2, and G.
Cobb Fendley currently offers summer internships for civil engineers who are proficient with AutoCAD Civil 3D or Microstation/Geopak. Duties may include performing basic project functions such as planning, organizing, directing, controlling, financial management, and marketing assistance, and interns are often mentored by project engineers and technical professionals.
HDR, Inc. is an engineering firm that specializes in engineering, architecture, environmental, and construction services. It has over 200 offices around the globe and has been operating for 102 years. Among the services that the company offers are engineering, environmental science, planning and consulting, project delivery, and sustainability and resiliency work. They're also the firm behind notable projects such as the New York City Subway Enhanced Station Initiative, LADWP West Los Angeles Power Yard, and Yesler Way Bridge Reconstruction.
HDR will offer civil engineering internships in America for the summer of 2020. Successful candidates can expect to apply standard engineering techniques and procedures under the direct supervision of the Project Manager or a professional. The company prefers students with a 3.0 GPA and those that have completed at least two years toward their degree.
Jacobs Engineering Group is an international technical professional services firm that offers innovative solutions for program and construction management, consulting, operations management, design-build, maintenance, and turnarounds. The company currently has contracts with the U.S. Air Force, U.S. Marine Corps, NASA, and the Departments of Transportation and Energy.
Students of civil engineering can land an internship at Jacobs through their various 2020 summer and spring internship program. Some of the job functions include performing routine operations that require engineering knowledge and the application of basic engineering principles, collecting and preparing data for evaluation, and assisting in the project coordination from feasibility and final plan preparations. Students who wish to be considered should have at least a 3.0 GPA, as well as knowledge of AutoCAD and MicroStation.
Stantec is an engineering services company that offers professional services in the design and consulting industry. Some services they offer are acoustics and vibration analysis, architecture, atmospheric sciences, assessment and permitting, and bridge inspection and assessment. The company's notable projects to date are the George W. Bush Presidential Center, the Museum of Anthropology - Masterworks Gallery, Gibson Park, and the Downtown Aquarium in Denver.
Stantec is offering civil engineering internships in New York for spring 2020. Key responsibilities of a successful candidate are assisting engineers in the contract documents and reports prepared for various civil and structural engineering projects to include bridges, commuter rail, and subway stations. Interns may also be involved in design and drafting using CAD, checking of drawings and calculations, field inspections and quantity take-offs.
WSP USA is an engineering and design firm that has been in operation since 1885 in the United States. The company offers various engineering services such as road asset management and network optimization, transit-oriented development, coastal engineering, rail design, tunnel systems, and green building design. Some of the notable projects completed by WSP are 111 West 57th Street and the 425 Park Avenue (both located in New York), the California High-Speed Rail, and the Bayonne Bridge Navigational Clearance Project.
WSP will offer civil engineering internships in the US for summer and spring 2020. Some of the duties and responsibilities include performing basic civil/highway/track/drainage design tasks, assisting in design drawing preparation, and the coordinating of other design disciplines, including structures, hydraulics/drainage, and traffic. The company prefers students with experience with Bentley MicroStation, Bentley InRoads, and StormCAD.
Also Interesting

Top Gifts for Electrical Engineers

Who said electrical engineers are difficult to buy for? If you're not an electrical engineering enthusiast yourself, there's a good chance you'll struggle when it comes to finding the right gift for the electrical engineer in your life. Be they a partner, spouse, brother, sister, father, mother, etc., they more than likely all have one thing in common - they're obsessed with electrical engineering! Well, fortunately for you, we've already done the hard work. Here at NewEngineer.com, we've spent hours racking our brains and have come up with a list of the top ten best gifts for electrical engineers.