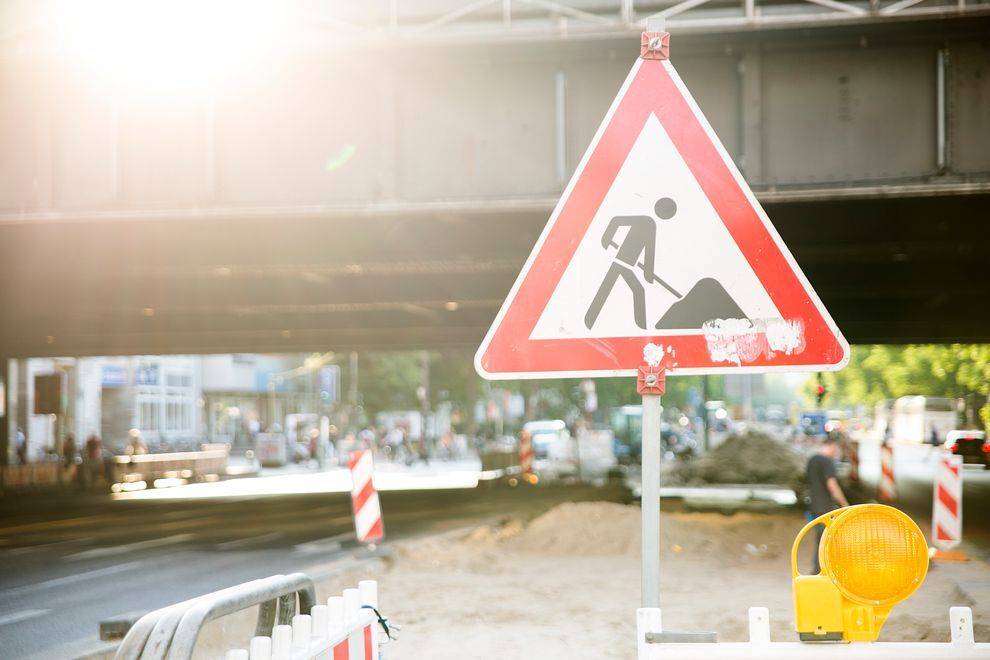 Top 5 Engineering Scholarship Programs in the U.S.
Engineering is a profession that applies the principles of math and science to practical problems. In the U.S., an undergraduate engineering degree usually takes four years and can cost up to tens of thousands of dollars. Graduate programs can take anywhere between two to six years and add more to the cost of an undergraduate degree. Luckily, many scholarship programs are available to help students offset those costs. Continue reading below for our list of the top 5 engineering scholarship programs in the U.S.
Already finished your studies and looking for work as a civil engineer? Well, look no further, click the link to view our handily created Jobs Section, which has all the relevant occupational information you will need to make an informed decision as to your next step!
1. The National Defense Science & Engineering Graduate Fellowship
The National Defense Science and Engineering Graduate Fellowship, or NDSEG, is a competitive fellowship that is awarded to U.S. citizens and nationals wishing to pursue a doctoral degree. The fellowship aims to increase the number and quality of scientists and engineers in the U.S. and is a joint sponsorship between the Air Force Office of Scientific Research, the Army Research Office, and the Office of Naval Research.
Recipients of the fellowship must be studying one of the fifteen disciplines, some of which are chemical engineering, electrical engineering, material science and engineering, mechanical engineering, and civil engineering. The recipient is free to attend any institution in the U.S. and will have their full tuition and mandatory fees paid for up to three years. Additionally, a monthly stipend will be provided along with $1000 of medical insurance each year.
2. Kelly Future Engineers Program
This is a scholarship program founded by the company Kelly, which offers consulting expertise across a variety of industries such as education, engineering, information technology, and law. The Future Engineers Scholarship Program aims to help engineering students finance their degrees and to encourage an interest in the engineering discipline.
Each year, two outstanding second- or third-year engineering students can receive this scholarship, which will provide $1500 for tuition expenses. To qualify, students must show commitment to a career in engineering and demonstrate outstanding academic performance with a cumulative GPA of 3.0. The student must also be enrolled in an accredited engineering program in the U.S. or Canada and submit a background information form, a 1,200-word essay, two recommendation forms, and official transcripts.
3. National Society of Professional Engineers Scholarships
These scholarships are administered by the National Society of Professional Engineers, or NSPE, which regulates the title of 'Professional Engineer' in the U.S. NSPE scholarships are available for engineering students of all ages, from high school to undergraduate and graduate students. For undergraduate engineering students, NSPE offers three scholarships, which are the Auxiliary Legacy Scholarship, the Albert H. Miller Scholarship Fund, and the Steinman Scholarship. Requirements and awards for each scholarship vary and more information can be found on their respective pages.
For graduate engineering students, NSPE offers a PEG Management Scholarship which awards up to $2,500 to an engineer pursuing advanced studies in management. Any intern or licensed professional engineers with and without U.S. citizenship can apply as long as they are current NSPE members.
4. Society of Women Engineers Scholarships
The Society of Women Engineers, or SWE, has been helping women working in the science and engineering fields for over six decades. In addition to building a community of women, SWE offers multiple scholarship programs to provide financial assistance to women attending accredited programs in engineering, engineering technology, and computer science. Each year, SWE awards individual scholarships ranging from $1000 to $15,000 to both freshmen and graduate students, many of which can be renewed on a yearly basis. To qualify for an SWE scholarship, women applicants must be planning to attend a school with an ABET-accredited program. Undergraduate applicants must also be planning to study engineering, technology, or computing while graduate applicants must be already enrolled or accepted into an engineering, technology, or computing program.
Additionally, SWE also offers re-entry/non-traditional scholarships to help women who are trying to re-enter the workforce as engineers. Recipients of this scholarship include both full and part-time students who have been out of school or the engineering and technology workforce for two or more years.
5. Intertek Engineering Scholarships
This is a scholarship administered by Intertek, a company specialising in total quality assurance services. Each year, the scholarship awards promising undergraduate engineering students with $10,000. To qualify, candidates must be English-speaking U.S. or Canadian citizens and enrolled in full-time studies at an accredited university. Additionally, candidates must be in their sophomore or junior year as well as have a cumulative GPA of 3.2.
Conclusion
Pursuing a degree in engineering in the U.S. can be a costly process. Numerous scholarships and awards are available to help students finance their way toward a degree. Some of the best engineering scholarships in the U.S. include the NSPE scholarships, the Intertek engineering scholarships, and the Society of Women Engineer scholarships.
Looking to boost your engineering career? Take a look at the best Engineering Jobs we are listing now on NewEngineer.com!
---
Recommended articles
The 10 Greatest Engineers of all Time
Top 10 US Master's Programs in Mechatronics
Top 5 Aerospace Companies to Work For
10 Jokes Only Engineers Will Find Funny
Five Tips to Nail Your First Engineering Interview
10 iPad Apps Every Engineer Needs
Top 5 Companies for Environmental Engineers to Work For
What are the Benefits of Attending Engineering Conferences?
Top 10 UK Master's Programs in Chemical Engineering