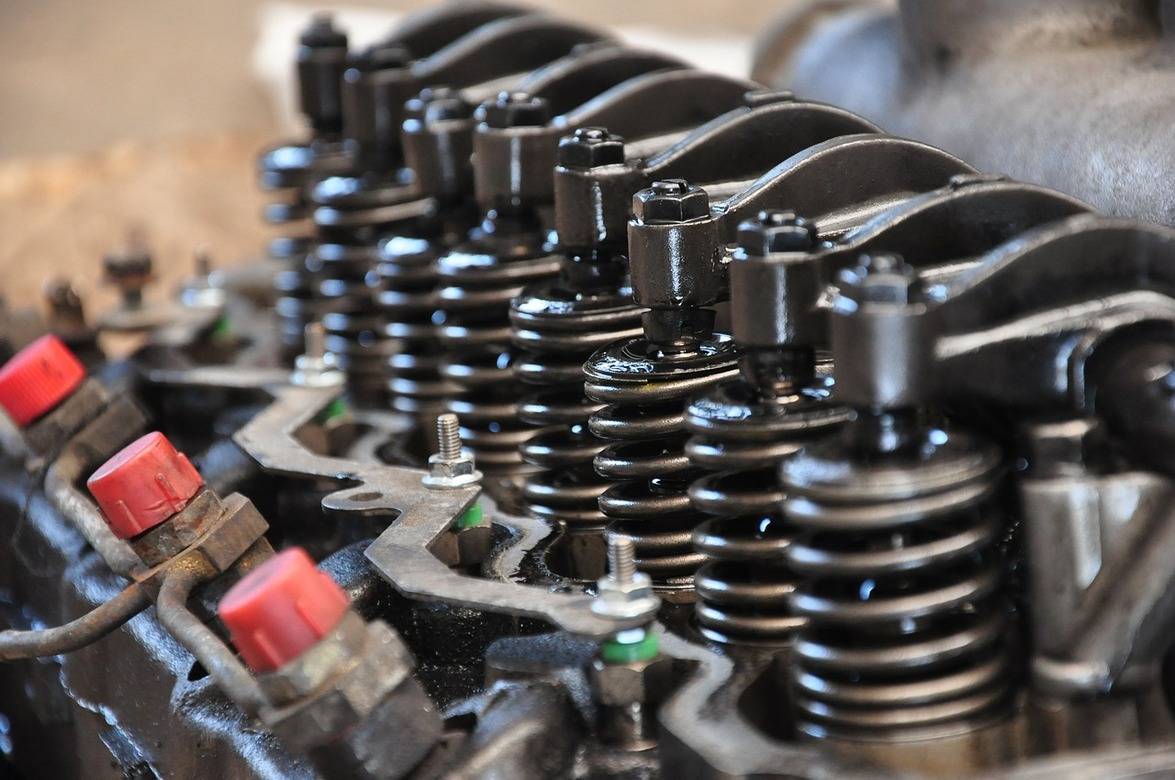 Ranking
The Top Universities for Mechanical Engineering in Canada
Mechanical engineering students study the forces and thermal environment encountered by a product and its parts so they can come up with the best design and manufacturing of a product. Most importantly, an in-depth understanding of objects and systems in motion are required, which makes mechanical engineering a broad and diverse discipline of engineering. While it can be difficult in the current climate to move to a new city or country in order to pursue your studies, many universities, including some of those on our list, offer distance-learning online degrees, meaning you haven't got to leave wherever you're holed up and, most importantly, can stay safe!
Suggested Opportunities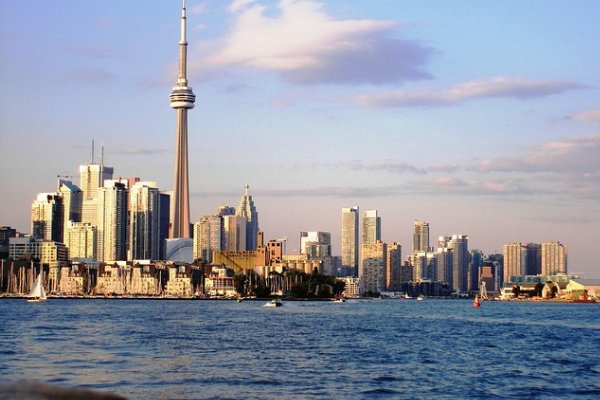 As a mechanical engineering student in Canada, one is required to go through four years of a basic undergraduate education. Students will learn about material properties, fluid and solid mechanics, heat transfer, thermodynamics, and even biology if one wishes to design biomedical systems. After the completion of an undergraduate degree, the student can work as an EIT (Engineer in Training) for several years before receiving their professional engineering designation in Canada.
The University of Toronto has been named as one of the top 100 universities worldwide. The school is located in downtown Toronto, one of Canada's largest cities. Students who are interested in studying mechanical engineering at the University of Toronto have to apply to enter a bachelor of applied science programme. Once admitted, they will study objects ranging from cars to medical devices to determine the ways in which they are designed using basic mechanical engineering principles.
The engineering programme can be tailored to suit a student's needs. Specifically, students can choose to enter the programme in one of three ways: Core Programmes, for those who know what discipline they want to study; TrackOne, for undeclared students; and Engineering Science, for those interested in learning more about the pure sciences. No matter how a student enters the mechanical engineering programme, they can choose to specialise in one of the five following topics after the completion of their second year: mechatronics, manufacturing, solid mechanics & design, energy & environment, and bioengineering.
McGill University is another public Canadian university with high worldwide rankings. Located in the city of Montreal, the mechanical engineering department offers the students a chance to enrol in a rigorous programme as well as the opportunity for mentorship with some of the best and brightest researchers around the world.
The mechanical engineering programme at McGill includes three different streams, which are Stream A – designed for students entering after CEGEP (pre-university and technical college), Stream B – for students who have not attended CEGEP, and Stream C – for honours students. But no matter which stream a student chooses to study, they will have the opportunity to participate in extracurricular activities such as robotics, Formula SAE, and the Rocket Team. Additionally, specialised options such as a design concentration and the aeronautics concentration are also available for students interested in specialising in these subjects.
The University of British Columbia is a public research university located in the western Canadian city of Vancouver, where the climate is much more temperate compared to Toronto and Montreal. To enter the mechanical engineering programme, all prospective students must complete a year of general engineering studies at the University of British Columbia or at another college with a transfer programme. Due to the limited number of spots available, only applicants with the top grades and personal profiles are selected to enter this programme.
Once admitted, students have the opportunity to participate in a unique programme called MECH 2. This programme allows students to take four consecutive courses over the entire year instead of six or seven courses per term. Instead of studying each subject separately, the principles of mechanical engineering are put into a practical context and the classes are held in small sessions along with various field trips and hands-on projects.
The University of Alberta is a public research university based in the western province of Alberta, with the main campus in the city of Edmonton. The school of engineering is home to several faculties, including the faculty of mechanical engineering. In fact, the school is home to Canada's largest mechanical engineering department, with over 700 undergraduate students and 250 graduate students.
Undergraduate students have numerous opportunities to learn and prosper here. Some extracurricular opportunities include the Undergraduate Research Programme, which pays students to participate in research, and the Formula SAE team, which designs race cars, and Engineers Without Borders. Students can also choose between different tracks of the programme, which include the traditional four-year stream, the cooperation education stream – which adds an extra year to the degree and allows students the chance to participate in an eighteen-month paid work term, and the option to specialise in biomedical engineering.
McMaster University is a public research university located in the eastern Canadian city of Hamilton, Ontario. Its engineering faculty has consistently been ranked as one of the top schools in the world, with the mechanical engineering discipline being one of the options offered to students admitted to the faculty.
Like most engineering programmes, the admissions criteria are quite competitive, requiring most applicants to have an average of at least 87% in selected subjects. Once admitted, students can choose between enrolling in a traditional four-year programme and a co-op programme which gives students time off between semesters to look for paid work that can last up to sixteen months.

The University of Waterloo is a public research university located in Waterloo, in the eastern province of Ontario. Its mechanical engineering programme is designed to give students the foundation of mechanical design, including mechanics, manufacturing, power, and control.
Students are admitted based on their grade 12 marks for selected courses such as chemistry and physics. Once admitted, students get the opportunity to participate in co-op terms where they will acquire up to two years of relevant work experience. What's more, the average student earns 0, giving them enough resources to pay for more semesters of school.
The University of Western Ontario is another Ontario university located in the city of London, Ontario. Its department of mechanical engineering consists of 30 faculty members working in various fields of research.
Students enter the mechanical engineering programme after one year of general studies. The second and third years of their studies include courses that provide a strong foundation for mechanical engineering. In their fourth year, students can choose to specialise in specific areas of mechanical engineering, including fluid and thermal systems, manufacturing, robotics, and production management.
This is a public research university based in the western Canadian city of Calgary, in the province of Alberta. The university's mechanical engineering programme is part of the larger faculty of engineering, named the Schulich School of Engineering.
Students interested in studying mechanical engineering here must apply to enter the Schulich School of Engineering first. Once accepted, all students must go through a common first-year programme consisting of ten foundational courses in engineering, such as computing, engineering principles, physics, and mathematics before applying to join the mechanical engineering programme.
Queen's University is a public research university located in the eastern Canadian city of Kingston, Ontario. The university's mechanical engineering programme provides students with the foundational knowledge to work in mechanical engineering. In addition, the school's machine shop is complete with CAD workstations as well as CNC machines so students can gain hands-on experience in manufacturing.
After the completion of year two of the programme, students can choose to stay in their general mechanical engineering studies programme or choose to specialise in focused fields such as a biomechanical option.
Dalhousie University is located in the Maritime province of Nova Scotia, in the eastern city of Halifax. The university's mechanical engineering programme offers the opportunity for 250 undergraduate students to experience mechanical engineering through labs and co-op experiences.
Similar to other engineering schools, all engineering students must take common first-year courses before applying to a specific discipline of their choice. Once accepted into the mechanical engineering discipline, students can choose between a traditional four-year degree or a five-year co-op programme which gives students the chance to work between their studies
Also Interesting

How to Write an Engineering Motivation Letter for a PhD

Ok, so the time has come to write your engineering PhD motivation letter. The cursor is blinking on the blank page. Your mind races. What do I write? How do I start? How do I phrase it? It can be a challenge, especially for us engineers who may not enjoy the written word as much as other academics do. But competition for some PhD places can be fierce, especially at good universities. Getting the motivation letter right is one of the most important parts of your application, so don't leave it until the last minute.

Why Study Engineering in Portugal

Portugal has become one of the most desirable places for engineers to work and study in the EU - a remarkable achievement, by all accounts. As recently as 2007, it was written off as the 'sick man of Europe'; its economy was sluggish and living standards were stagnating. Fast-forward a decade and how things have changed. As 2018 drew to a close, the ruling Socialist Party pledged to deliver the country's lowest deficit of just 0.2% and the tourism sector was back booming.

5 Halloween Costume Ideas for Engineers

Ok, so engineers don't have the most fun-loving reputation. Let's try and change that perception, shall we? Fancy dress is the perfect opportunity to show your wacky, crazy, party-animal side. If you're the kind of person who cringes at the idea of dressing up, try adopting an alter-ego. The best way to do this is to find something or someone you would enjoy being for a night. With Hallowe'en approaching, here are some costume ideas that would fit engineers perfectly.