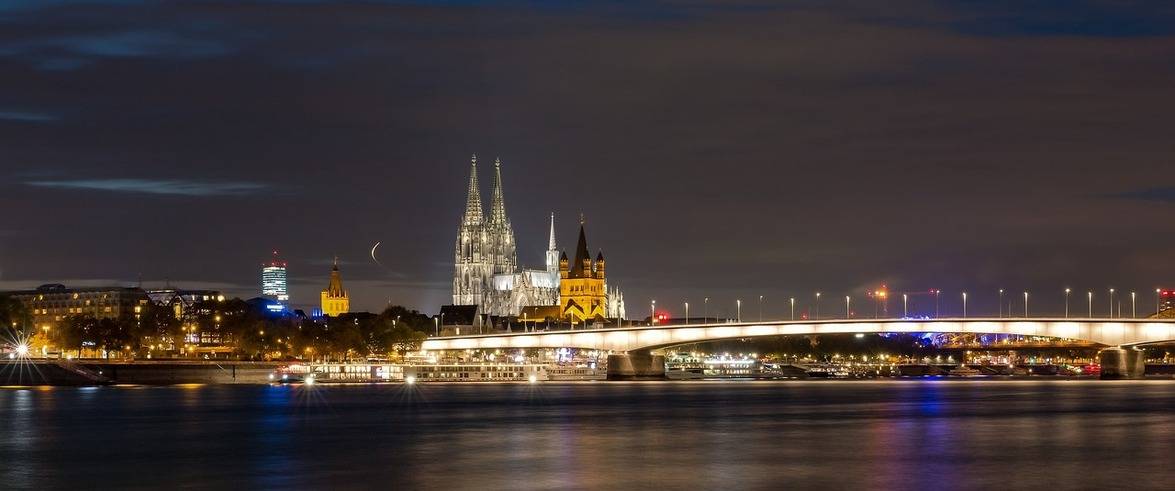 The Top Companies for Civil Engineering in Germany
Read a summary or generate practice questions based on this article with the new INOMICS AI toolhere.
If you're an experienced civil engineer in Germany who would like to join a top civil engineering Company in the country, we have a list of the best firms you can be a part of. Civil engineers are professionals who design, create, build, supervise, operate and maintain infrastructures. It is considered to be one of the oldest engineering disciplines, and its influence on the world is obvious for all to see, from the buildings we look at to the roads we take to the bridges we pass over. Germany's construction industry saw positive growth in 2019 with an 8.5% increase from 2018. Civil engineers in Germany are currently among the most sought out professionals in the country, ranking 10th together with architects.

Arup is a multinational engineering and design company that is comprised of designers, planners, engineers, consultants, and specialists working in all aspects of the built environment. Arup was founded in 1946 and continues to build a name in the engineering and design industry.
Some of its more notable projects and collaborations are the upgrade of the Spruce Goose Hangar, the extension of the Toronto-York Spadina Subway, and the design of the Hong Kong-Zhuhai-Macau Bridge. Past employees have also found themselves involved in the construction of Sydney's iconic Opera House and Beijing's Olympic Water Cube.
To its employees, Arup provides competitive and flexible remuneration packages plus a global profit share scheme. Experienced civil engineers in Germany who want to join the company can land a job as a Structural Blast Engineer/Consultant, a Rail Civil Engineering Team Leader or Facade Structural Engineer, for example.
The BAUER Group is a company that provides service, machinery, and products for groundwater and soil supply in Germany with over 110 subsidiaries worldwide. It has three segments, namely, construction, machinery, and resources. It offers solutions to challenges related to urbanization, infrastructure, environment, water, oil, and gas.
The group was founded in the year 1790 and has around 12,000 employees in 70 countries. Some of its recent, noteworthy projects are the construction of the Mozoon Towers in Qatar, repair of the Frankfurt Platensiedlung residential area, and the manufacturing of the bridge foundation in Rosenheim.
As employees, benefits involve family-friendly support, and a training center to further educate and train its employees. Job roles for civil engineers at the BAUER Group include Special Foundation Site Manager, Project Engineer: Offer Processin, and Sales Engineer.
3. GOLDBECK GmbH
GOLDBECK GmbH is a construction company that has been in operation for almost 50 years. The company has around 6,500 employees in over 50 locations in Germany and Europe.
GOLDBECK GmbH provides various services for properties, facilities, and parking lots. This includes property management, center management, facility management, technical services, and facility management consulting. The company has landed several major projects including the Southeast Hessen Police Headquarters, the modern employee parking garages for Bechtle AG in Neckarsulm, and the building of the third central warehouse for Winkler in Himberg.
Employees working for Goldbeck are able to enjoy flexible working time, annual inflation compensation and a profit bonus after every financial year – depending on the success of the company. Civil engineers in Germany who wish to join the company can apply for job roles such as, Execution Planner, Construction and Project Manager, and Specialist Site Manager.
KAEFER Isoliertechnik GmbH & Co. KG started out as a niche insulation company in 1918. It has grown to provide other services such as access solutions, surface protection, passive fire protection, asbestos solutions, and interior outfitting. The company has currently over 28,000 employees in 2,000 locations around the world.
Some of KAEFER's successful projects are the scaffolding project at Abu Dhabi's RRW UR structure, sup­ply and ap­plic­a­tion of ma­ter­ials for Sapura Energy, and the Cenovus Foster Creek Pipeline.
KAEFER offers leadership programs for employees holding their first management positions as well as opportunities available around the world. Job roles for Civil Engineers at KAEFER include Site Manager, Project Manager: Complex Development and Sales-oriented Project Manager Development.

5. Max Bögl
Max Bögl is one of the largest multinational construction, technology and service companies in Germany. It was founded in 1929 and has grown to have more than 6,500 employees in 35 locations in the world.
Max Bögl produces high-quality products such as precast concrete constructions, hybrid towers, and water batteries. They also provide infrastructure solutions to traffic route construction, supply and disposal networks, and transportation infrastructures and tunneling. Recent notable projects of the company include 'Gantries' for the Federal Transport Infrastructure Plan 2030, as well as special civil engineering, and drainage and earthworks for Munich grammar schools.
Employees at Max Bögl are able to enjoy various company benefits including Maxfit (a preventive health management program), capital contributions or company pensions, and different working-time models to maximise work-life balance. Civil engineers in Germany can apply for jobs such as, Project Leader for Major Projects (Bridge and Civil Engineering), Site Manager for Transportation Infrastructures, and Technical Project Manager.
6. Zeppelin GmbH
Zeppelin GmbH is a multinational company that was established in 1908. Currently, the company is considered to be one of the biggest companies in Germany with over 8,000 employees and 200 sites in 34 countries.
Zeppelin has 6 business units that offer various services: Construction Equipment (EU), Construction Equipment (CIS), Power Systems, Rental, Plant Engineering, and Z Lab. The company's services include providing solutions on construction logistics, construction and agricultural machines, drives and propulsion, rental, energy, and general and plant engineering.
Benefits for its employees include performance-based remuneration, fringe benefits (examples are one-off payments and non-cash benefits for specific occasions), pension schemes and various employee development programs. Civil engineers who wish to join the company can land roles as Site Managers or CE Coordinators, for example.
7. Heitkamp Ingenieur- und Kraftwerksbau GmbH
Heitkamp Ingenieur- und Kraftwerksbau GmbH is an engineering and construction company in Germany that has been around since 1892 with 7 offices in Europe. The company is notable for its infrastructure projects such as industrial structures, power plants, cooling towers, and other engineering constructions. Heitkamp also offers technical services on civil engineering and work preparation such as construction joint and construction phase planning, site installation and logistics planning, and elaboration of construction methods/custom proposals.
Benefits of employees include regular internal and external training and development opportunities, and remuneration that is related to employee performance within the framework of the salary scale of IG-BAU. Roles are available to all interested civil engineers in Germany, such as Construction Manager, Project Manager and Site Manager: Infrastructure.
---
Recommended Insights
The Top Civil Engineering Companies in Australia
Top 10 US Master's Programs in Mechatronics
Top 10 Civil Engineering Companies in Canada
Top Software Engineering Companies in Canada