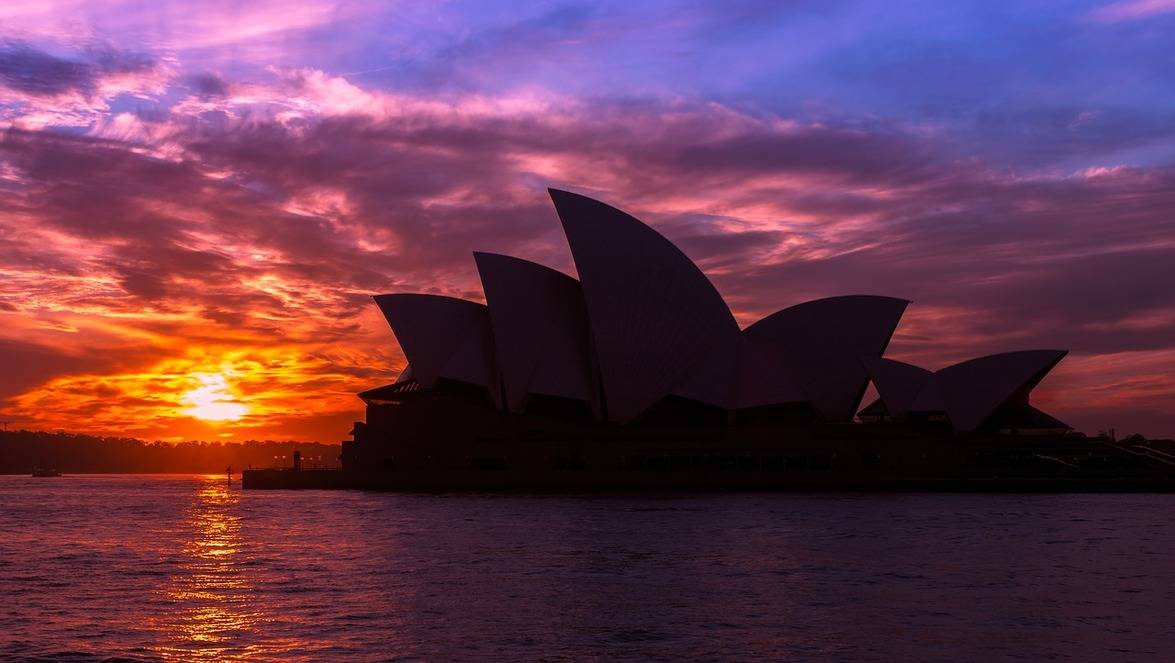 Ranking
The Top Civil Engineering Companies in Australia
Civil engineers are responsible for the design and maintenance of large-scale structures. These include buildings, bridges, and public stadiums, as well as roads and highways. In Australia, prospective civil engineers should complete a bachelor's degree in engineering. Once they finish their degree, four years of experience is required in the field before they can obtain a professional civil engineering licence.
While the coronavirus COVID-19 pandemic still rocks the world, it might be difficult to find a job. However, engineering projects haven't completely hit pause, and some of the companies below will still intermittently be hiring talented engineering graduates to help with the next big project once the pandemic calms down.
Check out our job listings for more civil engineering opportunities

ADCO has been in the construction business for over 50 years. It is one of the oldest and most well-established construction companies in Australia and its ownership is still in Australian hands. Since the founding of the company, ADCO has grown to employ over 500 employees, building over 3,500 projects which cost a total of $14 billion in value. It has also been ranked as one of Australia's top 100 private companies.
ADCO approaches their projects with a focus on the client. In fact, the company's success lies in their long-established relationships with repeat clients. Interested civil engineering students can apply to one of ADCO's many open positions, with titles ranging from site manager to project manager to estimator.
This company originated in the 1960s and has since expanded and diversified in various areas of construction, such as the production of building materials, residential construction, civil construction contracting, and property management. Today, BGC has become one of Australia's top privately owned construction companies, employing over 2,000 people across Western Australia.
Civil engineers interested in working for BGC can apply directly on the company's careers page. They can also choose to specialise in one of the company's many business areas, such as commercial construction, construction materials, transport, and more. Once hired, the employee can enjoy many of BGC's benefits, such as discounted insurance policies for the car and home, vehicle discounts, and home loans.
Founded in 1933, Fulton Hogan was the brainchild of Jules Fulton and Bob Hogan, who decided to work together to start their own contracting business. Through their hard work and strong teamwork, the foundations of Fulton Hogan were created. Today, the company employs over 7,800 people and is partially owned by the public and partially owned by its employees. The company also operates with expansion in mind and recently moved into the concrete market with the acquisition of four concrete transportation and laboratory businesses.
Civil engineers working for the company can contribute to improving the quality of life for other Australians. The company takes staff jobs very seriously, giving employees the opportunity to grow and challenge themselves. Civil engineering students interested in applying to the company can take advantage of the company's Graduate Leadership Programme, with the choice to specialise in one of four areas, which are infrastructure services, construction, finance, and utilities.
A recent coming together of SMEC and the Surbana Jurong Group has created a partnership company that employs over 14,000 people across the world. The company has been in operation for over 40 years, with their very first project being the iconic Snowy Mountains Hydroelectric Scheme, which was then the largest infrastructure project in Australia.
Since then, SMEC has expanded across the world and merged with the Singaporean consulting company in 2016. Civil engineers interested in applying to SMEC can apply directly on the company's website. Some benefits of working for SMEC include flexible working arrangements, special career development planning, parental leave, and corporate health plans.
John Holland is a company specialising in infrastructure and property development, working to find solutions to complex problems and to transform communities. The company originated in 1949 under the leadership of its eponymous founder. It has won numerous large-scale infrastructure projects such as the EastLink project, which was awarded as a joint venture with Thiess. Today, the company is owned by China Communications Construction Company Limited.
Students interested in working for John Holland after graduation can apply directly on the company's website. The company offers a Graduate Programme for recent graduates, as well as a focus to bring on more women employees to enhance workplace equality.

Hatch is a global engineering company working in the consulting field in over 150 countries around the world. The company is proudly owned by its employees who solve all types of engineering challenges in various sectors. In Australia, Hatch has regional offices in four different states – New South Wales, Queensland, Western Australia, and Victoria.
Some of the company's previous projects in Australia include the Gold Mine in Western Australia and the Fremantle Container Terminal. Hatch offers positions for both young and experienced professionals, with roles such as infrastructure engineer available for civil engineering students.
This is a company that has high standards for the environment as well as its construction projects. Probuild has been a steady contractor in the Australian construction field for over 30 years. Some of the company's most iconic builds include the Seven17 Bourke building in Docklands, Victoria, and 443 Queen Street in Brisbane.
Civil engineering students starting out their careers at Probuild will get the opportunity to work across a variety of projects ranging from iconic retail destinations to six-star hotels. A graduate programme is also available for recent graduates to help ease them into their new workplace.
Hutchinson Builders, sometimes shortened to Hutchies, is Australia's largest privately-owned construction company. The company has a history that dates back to 1912, and currently has a national presence that stretches from coast to coast, the company building in large cities as well as the remote reaches of Australia.
Some of the company's most iconic projects include the Miles Aerodrome, which is valued at 4 million dollars and took 19 weeks to build. Another iconic project is the Yeerongpilly Green, which is a community with landscape-inspired architecture and a laid-back charm. Civil engineering students interested in working for Hutchinson Builders can apply directly on the company's website, where they can choose to submit a short or a detailed application.
For the past 70 years, CPB Contractors has been working on the construction and design of major civil engineering projects across Australia. The company combines its construction experience with a track record of numerous successful projects from the past. Today, the company is owned by CIMIC Group and works under the construction branch of the main company.
CPB offers a variety of programmes for undergraduates and recent graduates. Its Vacation Programme runs during university holiday periods and gives undergraduate students a chance to gain real construction work experience during their school breaks. A Graduate Programme is also available for recent graduates. This programme has a duration of over two years and places the student in various roles and projects within the company to better develop their careers.
BHP is a global company that focuses on extracting resources. The company is headquartered in Melbourne, Australia, with one of its largest projects being the Olympics Dam. This project contains the world's largest copper, gold, and uranium deposits and contributes to the company's main core operations.
Civil engineering students interested in working for BHP can expect to join a global workforce of over 62,000 employees and contractors. Graduate and intern programmes are also available to accommodate those who just completed school.