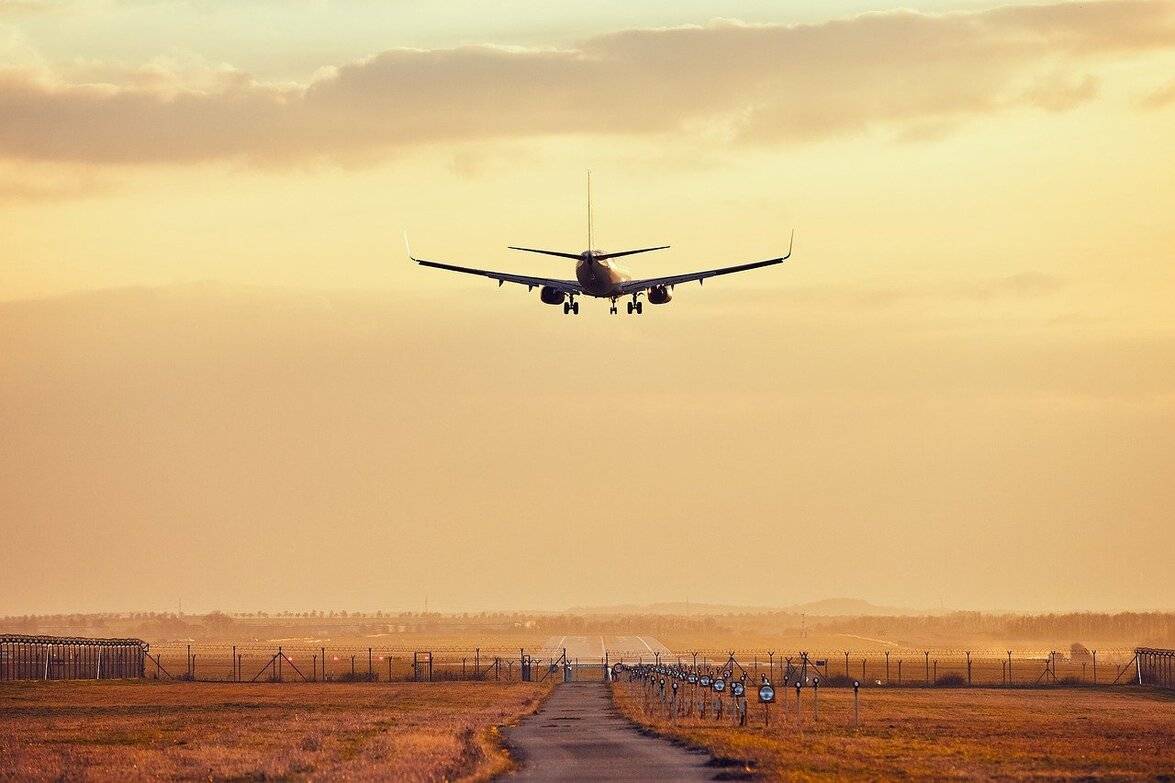 The Future Looks Bright
Best Jobs for Aerospace Engineering Graduates
If you have an aerospace engineering degree, you have a fascinating career waiting for you. You might be designing a new spacecraft, for example, or testing flight systems in fighter jets. This list goes through some of your career options as an aerospace engineering graduate. Salaries are accurate as of March 2021.
1. Commercial Aerospace Engineer
As the global population grows, more aircraft are needed to move people and cargo than ever before. People want to be comfortable, and cargo needs to stay secure. More aircraft means more fuel consumption, meaning more CO2 emissions that need to be managed. Aerospace engineers can solve all these problems. Commercial aerospace engineers work at major aerospace companies like Airbus and Boeing designing, testing, and manufacturing aircraft and their associated systems. This could involve designing aircraft prototypes and subjecting them to stress tests, for example, or investigating failed components on an aircraft. Whether you're interested in design, research and development, inspection, or project management, there's plenty of opportunity for you as a commercial aerospace engineer.
American aerospace engineers earn an average of $116,500 per year and have an expected job growth of 3% between 2019 and 2029.
2. Military Aerospace Engineer
The capability of any military is limited without planes. Militaries around the world need aerospace engineering graduates to maintain and manage military aircraft and its support equipment. If you're interested in serving your country and are an aerospace engineering graduate, joining the military might very well be for you. As a military aerospace engineer, you might be responsible for designing, developing, and testing systems to be used on military aircraft, or maybe you'll be supervising those who service, inspect, and repair these aircraft. If you choose to start a career as a military aerospace engineer, you'll gain engineering experience that you can't get anywhere else.
In the United States, an O-1 second lieutenant (the lowest rank on the officer monthly payment table) earns a minimum of $39,445 per year, which increases with experience and rank. O-6 colonels (the highest rank on the officer monthly payment table) earns a minimum of $83,174 per year. The military is also always looking for new members, especially for those with engineering degrees, meaning that there is plenty of opportunity and job security for aerospace engineering graduates.
Also Interesting

8 Career Options After Completing a Chemical Engineering Degree

Chemical engineers are in demand these days and are essential to some of the most innovative projects. A degree in chemical engineering can open up doors across diverse industries, from designing clean energy solutions and developing medical treatments to creating materials for infrastructure improvement or manufacturing products. In this post, we'll look at some of the top career options available after graduating with a chemical engineering degree, highlighting how each role contributes to society and reveals unique opportunities for personal growth.

A Job Hunting Guide for Engineers

Becoming a professional engineer is a challenging task. You should complete a 6-year degree and gain some experience to practice. While it is a rewarding career, breaking into the field, especially as a graduate looking for entry-level positions, can prove daunting. Engineering is among the fast-growing and in-demand careers. This means there's stiff completion in the market, making it challenging for graduates with minimal experience to get hired.

6-Step Process to Develop a Website for an Engineering Firm

Developing a robust website is more complex than most people realize. Building a successful online presence requires considerable planning and organization to make the process run smoothly in the long term. With careful research, setting up your site can be faster and easier for your team, although you don't need to go about it alone. In this post, we will walk through our six-step process for building a successful website for an engineering firm.