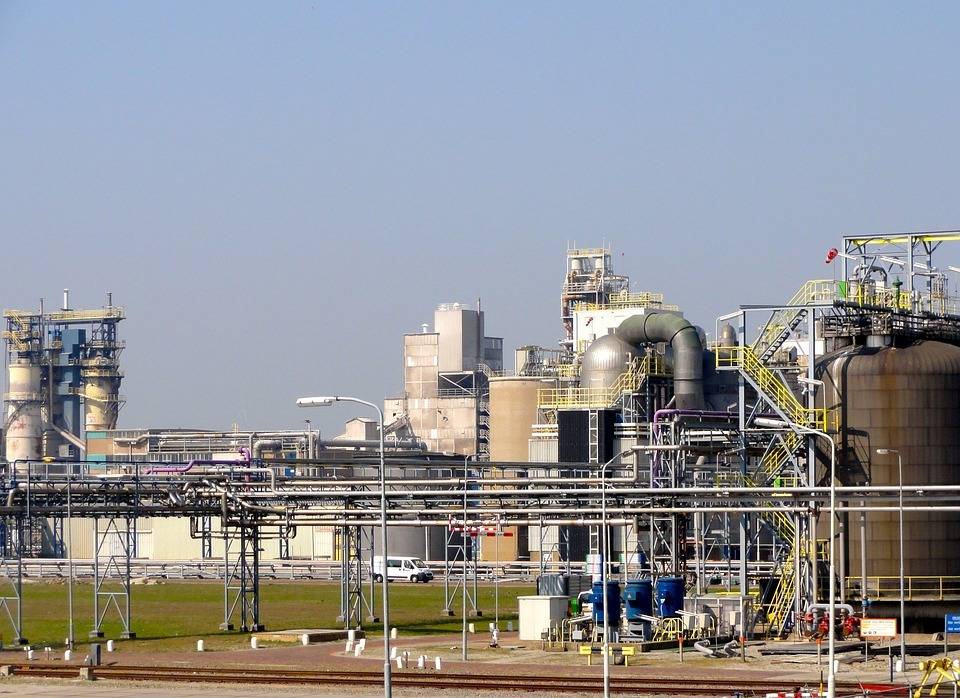 8 Career Options After Completing a Chemical Engineering Degree
Read a summary or generate practice questions based on this article with the new INOMICS AI toolhere.
Chemical engineers are in demand these days and are essential to some of the most innovative projects. A degree in chemical engineering can open up doors across diverse industries, from designing clean energy solutions and developing medical treatments to creating materials for infrastructure improvement or manufacturing products. In this post, we'll look at some of the top career options available after graduating with a chemical engineering degree, highlighting how each role contributes to society and reveals unique opportunities for personal growth.
1. Chemical Plant and System Operator
As a chemical plant and system operator, you will be responsible for monitoring and controlling the flow of chemicals in various industrial settings. This could range from ensuring that an oil refinery is running correctly to overseeing the production of pharmaceuticals or manufacturing food additives.
Chemical plant operators must have excellent communication skills, as part of their role involves liaising with engineers and other personnel to ensure that all equipment functions correctly and efficiently. The working environment can be challenging and demanding, but it is also extremely rewarding.
2. Research Scientist
Research scientists use their knowledge of chemical engineering principles to develop new products, procedures, and processes in various industries. This could include discovering more efficient manufacturing techniques or uncovering ways to reduce the environmental impact of industrial activities.
If you have a passion for exploration, then research science might be an excellent choice for you, as you'll have the opportunity to dive into research projects and uncover new areas of knowledge. Universities like The American International College offer a B.Sc in Chemical Engineering, giving you all the necessary skills and knowledge to pursue this path. You may also need a postgraduate degree to gain more advanced research experience.
3. Pharmaceutical Consultant
The pharmacy industry is a rapidly growing sector that requires chemical engineers' expertise. Pharmaceutical consultants use their knowledge to develop new medicines, create drug delivery systems, or consult on regulatory compliance for pharmaceutical companies.
This role requires an understanding of chemistry and engineering principles, so if you have a penchant for problem-solving and want to work in a fast-paced field, this could be an excellent option for you. Some graduate programs majoring in chemical engineering may also offer courses focusing on pharmaceutical and medicinal chemistry.
4. Process Engineer
Almost every industry in the manufacturing sector requires the expertise of process engineers. These professionals use their engineering and technical skills to design, develop, and optimize production processes to ensure efficiency and safety in plants and factories.
Process engineers must understand a variety of chemical processes and be able to work with other personnel, including plant operators, managers, technicians, and chemists. They may also need to use computer-aided design (CAD) software to develop new systems, so having a solid technical understanding and the ability to think creatively is vital.
5. Environmental Engineer
Environmental engineers are responsible for finding solutions to mitigate the human environmental impact by developing clean energy sources, designing waste management systems, or overseeing pollution reduction initiatives. You'll need a good understanding of chemistry, engineering, and environmental science to succeed in this role. Career growth is high in this field as the demand for more sustainable practices continues to increase. If you're looking for a career with purpose, environmental engineering could be right up your alley.
6. Product Development Engineer
Product development engineers are responsible for taking products from inception to production. This could include designing, testing, and modifying components or systems that meet a company's specifications. Success in this field requires a creative and analytical mind and strong problem-solving skills. You'll also need a deep understanding of chemistry and engineering principles to design practical products that meet customer needs. A postgraduate degree may sometimes be necessary to gain more advanced skills and experience.
7. Quality Control Engineer
Quality control engineers are responsible for ensuring that all products meet the standards of their respective industries. They use their knowledge of engineering principles to design tests and conduct inspections to guarantee quality. This role requires a detailed understanding of chemical processes and strong analytical skills to identify issues or flaws. If you pay close attention to detail and enjoy finding solutions, then a career as a quality control engineer could be perfect for you.
8. Analytical Chemist
If you enjoy working in a laboratory setting and conducting experiments, consider becoming an analytical chemist. These professionals analyze chemical compounds and substances to determine their composition or properties. Graduate-level programs in chemistry usually include specialized courses in analytical techniques, so having a degree in this field could give you an advantage when pursuing a career as an analytical chemist. With the right qualifications and experience, you could work for various organizations, from research laboratories to government agencies.
Chemical engineering is an exciting and ever-evolving field, with plenty of opportunities for those looking for a career in this sector. If you have the right qualifications and experience, there's no limit to the number of roles you can pursue.
---
Author Bio
Simon Ashforth is a chemical engineering student who writes guest posts and blog articles about any topic related to his course. He loves sharing his knowledge and engaging with his readers. He finds time to take long rides during weekends to unwind.
---
Picture Credit: David Mark / Pixabay
---
We would like to thank American International College for their support in producing this career advice article for New Engineer.