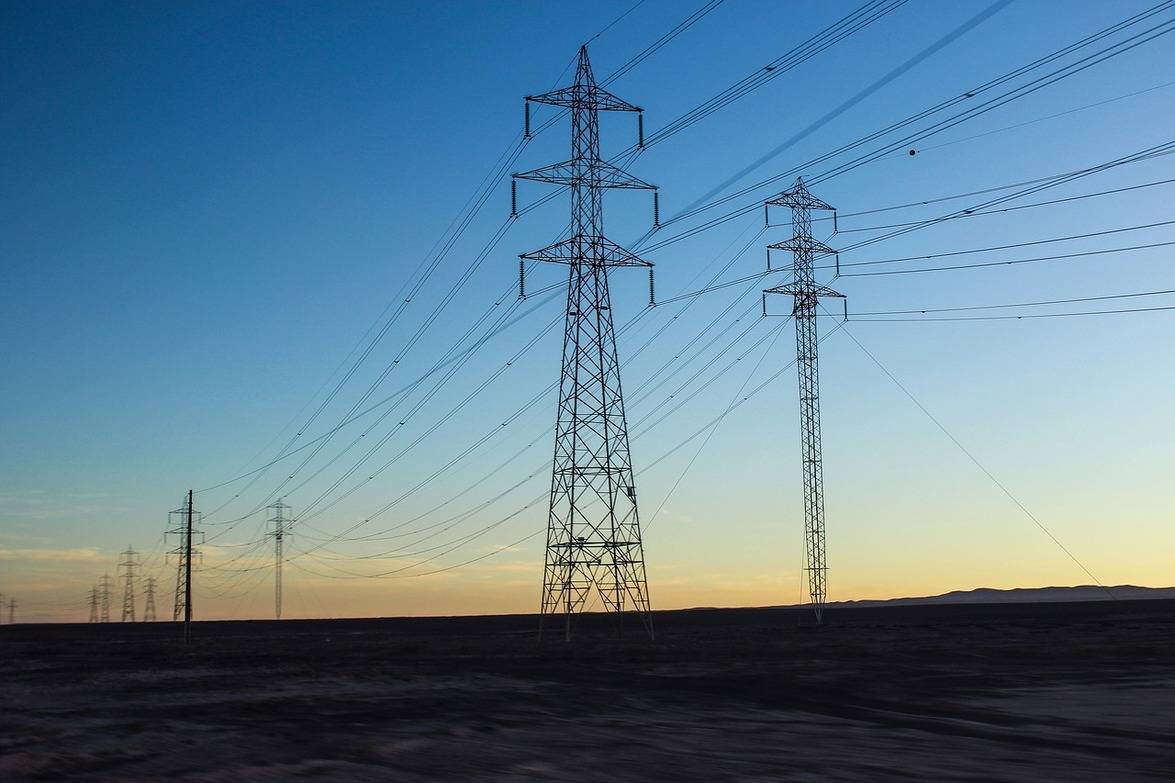 Top Ten Electrical Engineering Companies in Canada
Electrical engineers design and test all types of electrical devices, ranging from simple handheld electronics to complex communication systems, power generation plants, and electrical grids. They can also work in a factory, overseeing the production and the manufacturing of consumer electronics and other electrical equipment. If you are interested in working as an electrical engineer in Canada, you must complete an undergraduate degree first. After graduating from the program, the graduate can apply to work as an electrical engineer-in-training at one of Canada's many electrical engineering companies. Once the prerequisites are met, you will receive the P.Eng, or Professional Engineer title that allows you to practice electrical engineering in Canada.

Phoenix Energy Services is an energy company servicing business in the western province of Alberta. The company prides itself on providing exceptional customer service and placing its values and principles over profits. The company provides a range of services including fire protection, safety supervision, industrial hygiene, control panel assembly, and more. Electrical engineering graduates interested in working for Phoenix can apply directly on the company's website. One role they can apply for is a junior electrical estimator. This role requires the employee to work directly with the operations team to provide estimates for various projects. Some specific responsibilities include providing detailed cost estimates for tenders, reviewing specifications and drawings to determine the scope of work required, and working with electrical suppliers and manufacturers to obtain pricing for materials.
Open Systems International, also known as OSI, is a company that provides automation solutions for the management, production, transport and delivery networks in a variety of industries. Since the founding of the company in the 1990s, OSI has formed working relationships with numerous customers and gained one of the highest user satisfaction ratings in the industry. Electrical engineers interested in working for OSI can gain experience working alongside knowledgeable professionals, and enjoy numerous career-growth opportunities. Some career roles available are product manager, which requires an electrical engineering degree and gives you the responsibility of planning and executing the life cycle of a product. Another job to consider is the power systems engineer with the responsibility of designing, integrating, and testing advanced control systems on electric utilities.
Founded in 1955, AltaSteel was the first steel mill in North America that used electricity in steel's smelting and refining process. Since this was a major advancement in the steel manufacturing process, AtlaSteel was honoured as pioneers for this process by the American Society of Materials in 2004. Electrical engineers interested in working for AltaSteel can expect to work in one of the company's many locations in the western province of Alberta. Some positions they can apply for include the lead electrical engineer, who provides technical guidance in manufacturing processes and is responsible for managing large and complex projects. AltaSteel says it is 'committed to creating an inclusive and high achieving workforce by encouraging diversity of thought and respecting cultural and generational differences.' To this end, it dedicates a whole section of its website to women in the steel manufacturing industry, listing things that it has done to make the company more welcoming to women, such as expanding and renovating the women's change house 'to make a comfortable area for before and after your shift.'
The Fluor Corporation is one of the world's largest engineering companies offering solutions and services in procurement, fabrication, construction and maintenance for complex projects. The company has locations across six continents and opened its first Canadian head office in 1949. Some responsibilities of the role include understanding the client's drivers to develop the best engineering solution, developing and reviewing design specifications, contributing to material procurement activities, and performing and checking calculations.
BBA was founded in 1980 by Réjean Breton and Jean-Louis Banville who wanted to provide engineering expertise and cutting-edge solutions for all types of clients. Today, the company focuses its consulting services in three main markets, which are power, mining and materials, and oil and gas. Some iconic projects the company has worked on include the Grise Fiord Project, which is a diesel power plant located in northern Canada, and the implementation of national centres for power management and control in North America after the deregulation of North American energy markets. Recent graduates interested in working for BBA can expect to work predominantly with power networks. Some responsibilities of the role include drafting service offers, completing studies on short circuits, maintaining good relationships with clients, and monitoring projects.

Klohn Crippen Berger, also known as KCB, was founded in 1951 and has worked on some of the largest projects in the world in the sectors of engineering, environmental, and geoscience. Additionally, the company also has a research and development branch, enabling KCB staff to publish papers and conduct research in partnership with various universities in Canada. The company offers employment opportunities for recent graduates as well as students looking for summer jobs. Experienced graduates can apply to work in roles such as a hydropower electrical engineer, where they will design electrical equipment in hydroelectric generating stations, perform engineering calculations for load flow and voltage drop, and prepare detailed design drawings.
Founded in 1990, CIMA has been providing exceptional engineering consulting services in numerous markets, including communication systems, municipal engineering, and power engineering. Today, CIMA is one of the largest consulting engineering companies in Canada, with over 2000 employees spread out across 30 offices in the country. One sector electrical engineering graduates interested in working for CIMA can work in is intelligent lighting. Some responsibilities of the role include creating drawings and technical specifications, supervising projects related to electrical engineering structures, and communicating with various stakeholders.
Norsat International Inc. was founded in 1977 and has grown to become a leading provider of communication solutions. The company's products have been used in defence and private wireless networks, telecommunication service providers, and emergency services. Electrical engineers will enjoy a generous benefits package that covers dental costs and life insurance, among other essentials. Some roles of the electrical engineering job include designing and customizing existing circuits, power amplifiers, and solid state power amplifiers.
Schneider Electric is a company that has a presence in over 100 countries. Its products are groundbreaking in many industries, including home automation, data center, power management, and other automation systems. The company believes in providing reliable and safe energy, as well as operating sustainably to reduce carbon footprints worldwide. In fact, over 2.4 million homes benefit from the company's Access to Energy program, an energy solution which provides the needy with sustainable energy, as well as supporting local skills development in these regions. Interested applicants can apply to work as electrical engineers for Schneider Electric directly on the company's website. Some roles of the position include knowing and following the Canadian Electric Code, following the company's electrical standards, producing detailed engineering cost estimates, generating single line drawings, and reviewing drawings to make sure they meet the client's standards.
Garmin is a Canadian-grown company based in the southern Albertan city of Cochrane. The company creates products and solutions that change and shape consumer lifestyles. Cutting-edge technologies are developed in Garmin's office in numerous industries, including in sports & fitness, outdoor recreation, aviation, wearable smartwatches. The company is in a peaceful location close to the foothills of the Rocky Mountains but is also only a 15-minute drive from the closest large city of Calgary. Interested applicants can apply directly on Garmin's website. Some responsibilities include designing analog and RF circuits for Garmin products, working with multi-disciplinary engineering teams, and reviewing design drawings.
---
Recommended Insights
The Top Civil Engineering Companies in Australia
Top 10 US Master's Programs in Mechatronics
Top 10 Civil Engineering Companies in Canada
Top Canadian Civil Engineering Jobs for April 2019