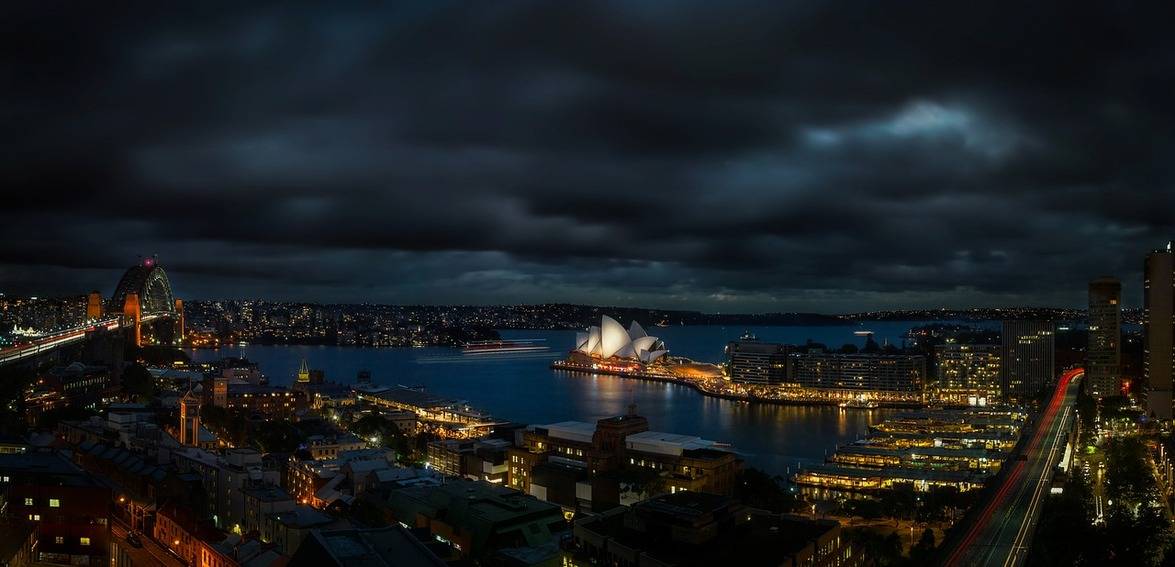 Top 10 Universities for Mechanical Engineering in Australia
Mechanical engineers are responsible for designing, analysing, and maintaining all types of mechanical systems. To do their job, they need to understand and apply the principles of physics and mathematics. In Australia, students interested in mechanical engineering as a career must complete an undergraduate degree before they can get their mechanical engineering work qualifications.
As a mechanical engineering student, students will take university courses on topics such as material properties, fluid mechanics, heat transfer, thermodynamics, and more. Upon completion of an undergraduate degree, the student can work for mechanical engineering companies for a few years before they can work on their own as a Registered Professional Engineer to practice in Australia.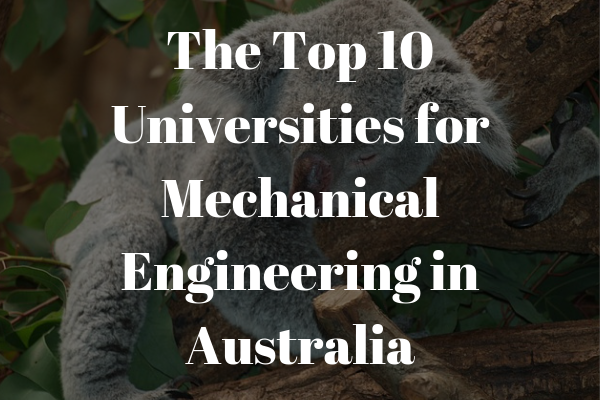 Established in 1853, the University of Melbourne is a public higher university that offers mechanical engineering as one of its many programs. The mechanical engineering school at the University of Melbourne runs one of the largest programs. A Bachelor of Design as well as a Bachelor of Science option can be selected, and after which the student can choose to do a Master of Engineering program that takes another two years.
A key feature of this mechanical program is its versatility, as students graduate with a wide range of skill sets that will prepare them for all kinds of mechanical engineering work. They can take their career in numerous directions and gain employment in key leadership positions. The school also emphasizes laboratory and research work and provides students access to well-equipped laboratories for their research studies.
The University of Sydney was founded as Australia's premier university. Since the university was founded under the belief of providing quality education for all, it has challenged the status quo over the years, being one of the first universities in the world to admit women in 1881.
The mechanical engineering school at the University of Sydney offers a great program for aspiring mechanical engineers with lots of electives such as manufacturing and wind farm design to choose from. Through practical classroom learning and industry experience, the student will graduate with plenty of experience to prepare them for an engineering career.
A total of 15 majors are offered in the program, including space engineering which is the only program of its kind in Australia. All students also have the opportunity to complete a 12-week internship where they can gain industry experience working in a mechanical engineering role.
The University of New South Wales is a leading public research university with quality teaching programs and knowledgeable instructors and professors. Over the years, the university has developed partnerships with the local and international communities so students and professors can access the industry professionals they need to excel in their studies and research.
The university has a School of Mechanical and Manufacturing Engineering where students can enrol in a standard four-year degree. Some specializations they can choose include aerospace engineering, mechanical engineering, and mechatronic engineering. A special first-year program allows students to choose their specializations in the very first year. A double degree option allows students to extend their Bachelor's degree so they can combine it with another degree, saving them the money and time required to get two separate degrees.
Located in Sydney, Monash University is another public research university and was founded in the 1970s. Its namesake is the military engineer, Sir John Monash, who was a commander for the Australian military in the First World War.
The mechanical engineering program at Monash University includes common first year courses that provide the foundation for all engineering disciplines. After the first year, the student will learn more specialized knowledge to work towards their major. A double specialization is also available for students interested in enhancing their employability skills and are interested in more than one branch of mechanical engineering.
The Royal Melbourne Institute of Technology is a public research university based in the city of Melbourne. The university has a rich history dating back to 1887, operating as a private college all the way up until 1992 when it became public. The campus located at the centre of the city is the largest and the oldest, with numerous other satellite campuses located in other cities in Australia as well as around the world.
The mechanical engineering school at RMIT University is ranked in the top 150 universities in the world. Graduates of the program will have in-demand knowledge and skills as well as industry relevant work experience from work placement or industry-based projects completed during their course of studies.
During the first to years of their mechanical engineering degree, students at RMIT attend courses on the basics of engineering principals. After these two years, students can take specialized courses that are suited to their areas of interests in mechanical engineering, such as manufacturing, automotive and even business. Projects such as the Engineers Without Borders Challenge will help students gain hands-on experience to complement their classroom education.

This is another one of Australia's public universities. The programs offered here are staffed by skilled and motivated teachers and professors who are committed to helping their students succeed in their university studies. Additionally, the university runs a comprehensive Employability Centre to connect students with industry so they can be prepared for life after graduation.
The mechanical engineering program dates back to 1916, when the first thesis on "The Manufacture of Screw Dies" was submitted by Mr. Lewis for publication. Since then, the program has grown to become a major teaching and research center with a strong research focus in hypersonic combustion, aerothermodynamics, smart machines, and geothermal energy. Undergraduate students can choose from four different specializations, which are mechanical, mechanical and aerospace, mechanical and materials, and mechatronics.
This is another public university in Australia with two campuses in the coastal city of Brisbane. The university's history dates back to 1849, when it was first established as a School of Arts. Today the university offers many degree programs including architecture, business, and mechanical engineering.
The mechanical engineering program here is heavily oriented toward current industry needs and trends. It is a four-year degree program. An honours program is offered where highly motivated students can take their undergraduate degree to the next level. Some disciplines of interest include nanoscience, biomedical engineering, and mechanical systems and asset management.
Located in the southern Australian state of South Australia, the University of Adelaide was established in 1874. Today, it is a public research university with a mechanical engineering program that features world-leading researchers and a broad curriculum to prepare students for their future mechanical engineering careers.
Once admitted, the students will take classes with exceptional professors who have won teaching excellence awards. Numerous design-and-build competitions give students an opportunity to put their classroom knowledge into use and to gain practical experience to put their soft skills such as teamwork into practice.
The University of Western Australia is another public research university with excellent professors and educators. In fact, the school has a five-star rating for its student-teacher ratios and its home base city of Perth has consistently been ranked as one of the top 10 liveable cities in the world.
The mechanical engineering school at the University of Western Australia has numerous industry partnerships and on-site facilities to aid students in their mechanical engineering studies. The department specializes in the production and use of heat and power, and the invention of all types of machinery.
Founded in 1890, the University of Tasmania has since expanded to offer a variety of different programs, including the ones in its engineering school. The school's mechanical engineering program offers a standard four-year degree for students interested in becoming mechanical engineers. Special courses such as Structural Mechanics provide students with in-depth knowledge, while work placement terms give students a chance to apply the knowledge they learned in the classroom into real life.
---
Recommended Insights
The Top Civil Engineering Companies in Australia
Top 10 US Master's Programs in Mechatronics
Top 10 Civil Engineering Companies in Canada
Top Canadian Civil Engineering Jobs for April 2019
Also Interesting

8 of the Most In-Demand Engineering Jobs for 2020

When deciding on a career path it is very difficult to know whether your chosen industry will continue growing, become oversaturated or even become completely redundant. It is clear that the trend is towards information technology and automation and this is set to remain the case for the foreseeable future. Traditional fields such as civil and petroleum engineering are still in high demand, but the fastest growing fields are those in the IT sphere.

Top Ten Mechanical Engineering Companies in Australia

Mechanical engineers work with all types of mechanical systems, from cars and planes to space ships. In their everyday work, they must design and analyze these systems to make sure they can function based on the principles of science. They can also work in the maintenance of these systems once they are built to ensure they can function the way they are designed to do. In Australia, students interested in working as mechanical engineers must complete an undergraduate degree first. They will learn the basic principles of physics and mathematics that will allow them to succeed in their job.

Top Universities for Electrical Engineering in Australia

Electrical engineering is often described as a difficult but rewarding job. Tasked with designing and developing new electrical systems, an electrical engineer can expect to pull in an average gross weekly salary of AUD$1,927. In Australia, they can be employed across many industries such as aerospace, rail, facilities management, and telecommunications. For engineers who wish to land jobs as consultants, managers, or project leaders, however, a Master's degree can be very helpful. Below are the top Australian universities that offer Master's degrees in electrical engineering.