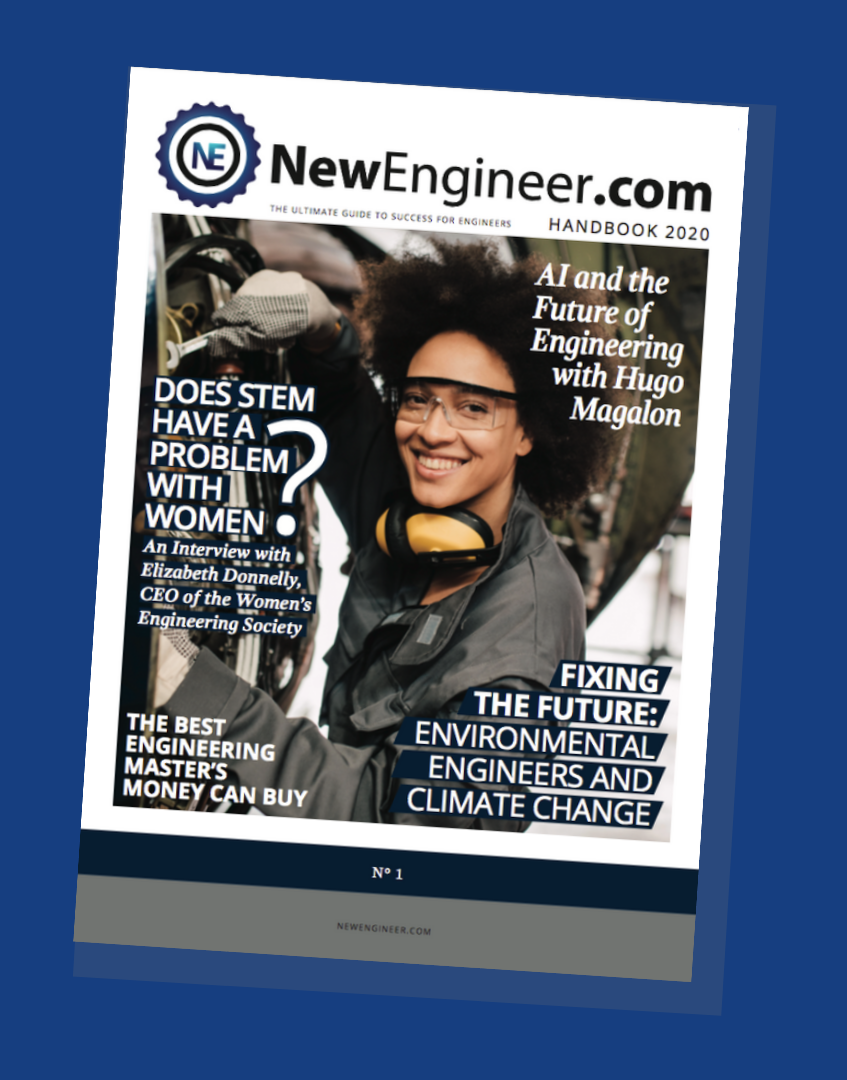 NewEngineer.com Handbook
The Ultimate Guide to Success for Engineers
---
A career is more than just a job! NewEngineer.com Handbook 2020 is the first edition of our annual magazine containing quality career and study advice for engineers.
Download now for free
No e-mail required!
---
This 2020 edition of NewEngineer.com Handbook covers:
   ➲ The gender bias in the field of engineering
   ➲ AI and the future of engineering: an interview with Hugo Malagon
   ➲ Climate change and how engineering can help solve it
   ➲ Does STEM have a problem with women: we ask Elizabeth Donnelly
   ➲ Recommended engineering Master's Programs 2020
Get new Handbook editions and advice for your engineering career
Since 2016 NewEngineer.com has been helping engineers find jobs, courses, and study programs. Join our engineering community to take the next step in your career!