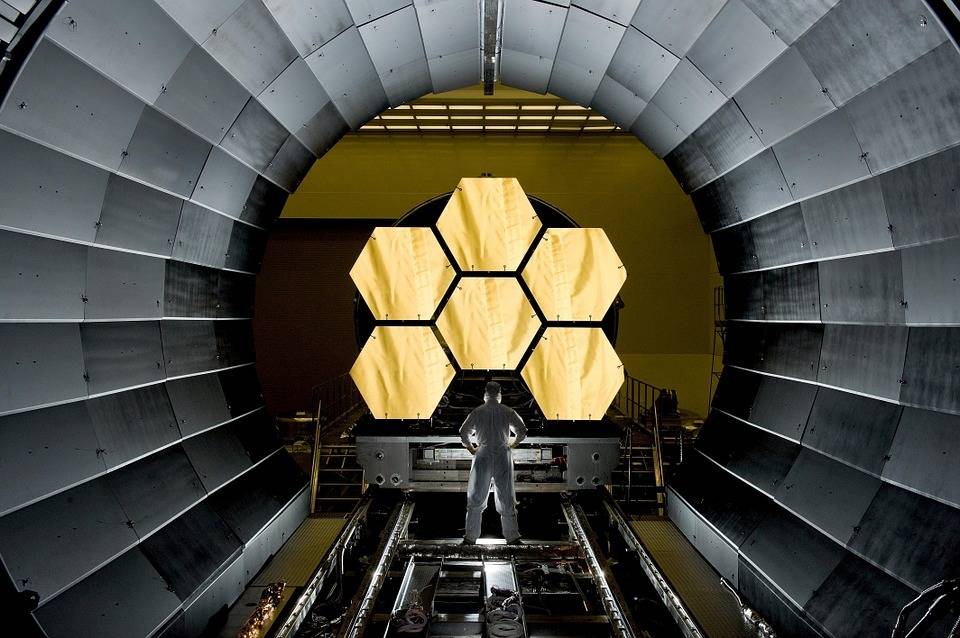 Five Ways Engineers Can Prepare for the Fourth Industrial Revolution
Read a summary or generate practice questions based on this article with the new INOMICS AI toolhere.
The world of engineering is at the gates of a technological revolution that will very much change our lives in every way, from our work and education, to our entertainment and relationships.
The first of many industrial revolutions arrived when water and steam were used for production machinery. The Second Industrial Revolution introduced electric power, consequentially creating mass production. Then, with the coming of the Third Industrial Revolution, information technology allowed for automated processes in industry. The latest digital revolution, as opposed to all others, and which involves a fusion of physical, digital and even biological elements, is evolving at an alarming rate and already disrupting industries all over the world.
Even though the scope of the coming digital revolution is hard to define with complete accuracy, it's possible to conjecture what the engineering world can expect from such game-changing events and how people in it should prepare and embrace the unavoidable changes:
Looking to boost your engineering career? Take a look at the best Engineering Programs we are listing now on NewEngineer.com!
1. Engineers may need to become an even more diligent and attentive workforce
Most of what makes an industrious workforce is the constant need of focusing on the task at hand. More offices each day try to avoid elements which may create a distraction for its workers. Once the necessity for applications and devices reaches the point where everything will be automated (a trend that has already begun), workforces will undoubtedly succumb to overwhelming interruptions that will become and inherent part of the workplace. Knowing how to effectively integrate new technologies into the workplace without creating interference with the actual labour is a challenge most industries will have to eventually face. On the other hand, a proficient use of devices at work may well reduce stress levels as most tasks will take less effort to perform. Engineers, field or otherwise, should quickly hone their skills and talents in their line of work so as to not fall behind in the increasingly competitive industries.
2. Engineering should seize the opportunity that low production costs will bring
Automated production has already proven successful in not only optimizing workflow but also reducing industry costs at all levels (hiring, manufacturing, etc.). The future suggests a very positive change in logistics, which coupled with more efficient and less costly communication, will allow for higher production rates. Industries all over the world have welcomed the digital era in the sense that it ensures great production capacity without the risk of overspending. This is significantly important for the engineering industry, as it allows for development in other areas perhaps unexplored due to increasingly higher costs. Without the obstacles that low budgets (or none, for that matter) usually present, engineers ought to begin to seek answers to the questions that seemed unaffordable to respond to in the past, particularly in the fields of robotics and biological engineering.

3. Shifts in specializations may be in order
It may be a hard pill to swallow for many, but with the coming of a new era in not one, but multiple fields, the way work gets done may be completely redefined overnight –and no one likes to get caught in the middle.
Just like in the past industrial revolutions, this means that some lines of work will become less popular (e.g. fossil fuels) or even, in some cases, ultimately useless. Although it is still uncertain which ones, and to what extent this will affect the multiple fields embraced in engineering, it is somewhat safe to say that the most popular jobs in the future will be those that robots are unlikely to perform well at.
Although not directly related to the fourth industrial revolution, it is also evident the world is steering towards more environmentally friendlier options not only energy-wise, but in all human aspects. So if it doesn't include a sustainable future, perhaps that is not a line of work anyone should bet on.
4. Engineers will have to keep up with the rapid advancements in technology and devices
The incredibly rapid pace of technological updates in this era will bring along some of the most amazing and useful developments in the engineering field; technological breakthroughs will continuously emerge, specifically in areas such as nano and biotechnology, robotics, materials science and energy storage, among many others. These unprecedented technological advancements are the core work elements of tomorrow's engineers, and represent an incredible opportunity for expanding the fields of study and research to more ambitious goals, such as artificial intelligence or quantum computing, with perhaps more immediate results. The possibilities are beyond endless, as André Kudelski, Chairman and CEO of Kudelski group, explained: "Any skilled engineer can take control of any connected 'thing'. Society has not yet realized the incredible scenarios this capability creates".
Staying continuously informed about the upgrades in technology, by any means, is a key factor in getting ready for the consolidation of the Fourth Industrial Revolution.
5. The boundaries of communication will be pushed further than ever before
This last entry applies not just for engineering, but the whole world as well; we are currently living in a moment in history where, thanks to the internet and media, communication around the globe is easier than it has ever been. The Fourth Industrial Revolution dares to amplify access to information and knowledge for billions of people through more accessible mobile devices with increasingly larger amounts of processing and storage power. Global networks will continue to expand as more industries and businesses will want to be part of this digital revolution. Engineers, doctors, biologists, journalists... pretty much everyone should become more adept users of today's devices and apps as they are setting the foundations of what will be defined as the new paradigm for communications in the near future.
Gary Coleman, Global Industry and Senior Client Advisor for Deloitte Consulting, summarized that the Fourth Industrial Revolution was "still in its nascent state" but because the pace of all these changes and their disruption to business and society is so high, as Coleman affirms: "the time to join in is now".
---