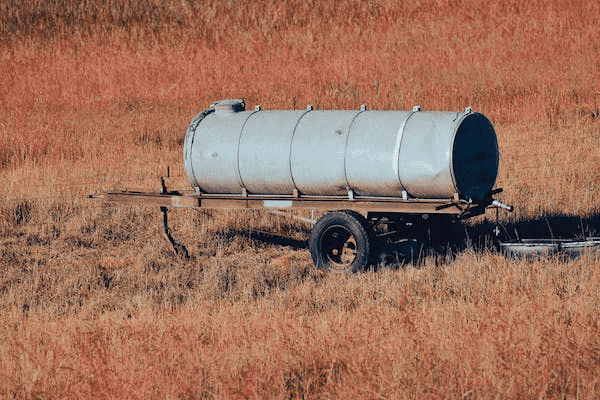 Ensuring Underground Storage Tank Compliance
Staying up-to-date on the most recent underground storage tank (UST) regulations is essential when you operate a business that stores hazardous materials. Not only can ignorance of these rules put your facility's safety and health at risk, but failure to comply can lead to hefty fines and other costly penalties. Here we will explore some important steps you need to take to ensure that your UST complies with all applicable regulations.
Educate Yourself
Educate yourself to ensure you understand all the regulations applicable to your UST. Read up on relevant federal and state laws and regulations, and make sure that you understand what is expected of tank owners in terms of maintenance, operation, and compliance. Familiarize yourself with the requirements for documenting activities at the tank site, such as spills, leak detection tests, and other maintenance activities.
You should also be aware of the reporting requirements for your UST. In most cases, tanks must be registered with state and federal environmental agencies, which may require certain forms to be completed and submitted regularly. Consider attending seminars or professional development conferences that discuss underground storage tanks compliance and subscribing to relevant magazines or newsletters. A basic understanding of these regulations is vital in ensuring that you're not putting your facility at risk with violations.
Create an Emergency Response Plan
USTs are tightly regulated because they can cause significant environmental and health problems if not handled properly. It's essential to create a detailed emergency response plan outlining how your business will respond in the case of a release or other mishaps. This plan should include information on the type of release, the potential consequences, and a chain of command in an emergency. It should also include information on reporting any leaks or other violations to applicable authorities.
In addition, you may need to have a qualified inspector inspect your UST system annually or bi-annually, depending on local regulations. A qualified inspector can check the various components of your system to ensure they meet all the standards set out by your state and local authorities, as well as any federal regulations. A comprehensive emergency response plan will help you respond quickly and appropriately when issues arise.
Understand the Removal Process
Removing underground storage tanks requires the right technologies and an experienced licensed contractor who is trained and familiar with hazardous material regulations. If a tank is found to contain hazardous material, extreme caution should be taken when attempting to remove it. Tanks of all sizes must be appropriately cleaned before removal, followed by a thorough inspection of the surrounding soil to ensure no contamination remains.
Depending on local regulations and site conditions, a design plan must be put in place that can guarantee safety for everyone. Once all safety measures are taken and approved by local governing bodies, the actual physical work involved in unearthing, hauling off, and disposing of the tank begins. The Underground Storage Tank Removal requires significant time and effort from an experienced contractor. This way, you will avoid any fines or penalties as it ensures good handling of hazardous materials while complying with the applicable local, state, and federal regulations.
Properly Maintain Your UST System
USTs must be properly maintained to operate safely and comply with relevant regulations. Ensure all UST system components are regularly serviced and tested according to the manufacturer's instructions. It includes regular tank inspections, piping, and other system parts. It is also vital to ensure that your tanks are free from debris, corrosion, and other potential hazards.
Regular monitoring is key to ensuring your UST complies with all applicable regulations. It includes testing for leaks and other potential problems and regular maintenance, such as cleaning the tanks and verifying that all components work correctly. As regulations require, it would be best to document all maintenance and testing activities, such as water testing. Regularly maintained and documented USTs will help ensure your business remains safe and compliant.
Ensure Proper Record Keeping
Adhering to the regulations surrounding UST systems also requires proper record-keeping. The requirements for recording activities at a tank site vary depending on state and local regulations. It is important to document everything from tank maintenance activities to leak detection tests. It ensures you know what has happened at the site and can provide a complete record of any issues or violations that may have occurred.
Record keeping also helps to ensure you comply with all applicable regulations. It provides proof of compliance and can help protect your business from any potential penalties or fines levied for law violations. Maintaining complete records makes it easier to analyze the data over time and ensures you follow all the best practices related to UST safety and regulation.
USTs are heavily regulated and must be handled with extreme caution. The removal, disposal, and maintenance of USTs require an experienced licensed contractor familiar with the applicable regulations. To ensure safety, a detailed emergency response plan should be created that outlines how the business will respond in case of a release or other mishaps. You should do proper record-keeping to ensure compliance with regulations and document any violations or issues that may arise.
Image Credit: Pexels
---
We would like to thank Mayfield Environmental Engineering for their support in producing this blog article for New Engineer.