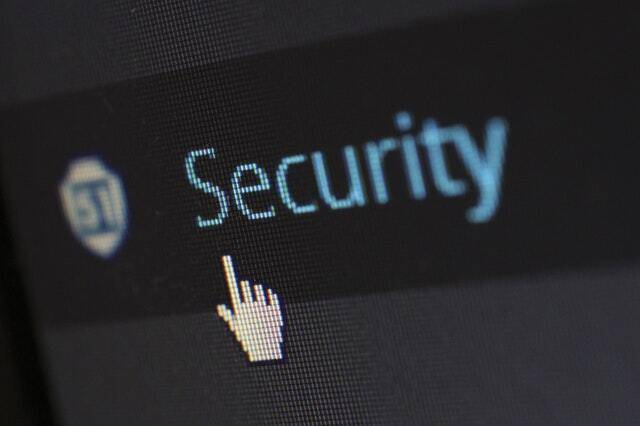 Why a Masters in Cybersecurity Could Lead to a Profitable Career
Read a summary or generate practice questions based on this article with the new INOMICS AI toolhere.
Technological capabilities have evolved at an astounding pace in the last century, and with such an incredible rate of changes, inevitably some people are going to get stuck in the ever-evolving paradigms that dictate how society, businesses, and overall life works.
Manual labour was once replaced by industrial means, and the industrial sector is progressively being replaced by new digital solutions. With each of these transitions there are complexities, issues, and concerns that go along with them. The new digital era offers possibilities that were previously unimaginable; from personalised shopping suggestions to instant connectivity with your loved ones, and beyond. All human knowledge is just one tap away on the screen of your personal device.
But, with all of these wonders and this incredible level of global accessibility, there is a major concern for everyone. The question is; how can you be sure your digital assets are safe?
Should People Worry About Cyber Attacks?
These are not just recurring concerns, but very valid ones. Not only is there valuable private data and intellectual capital at play, but 90% of the whole world's information has been created in the last two years alone.
It's worth noting that only about 8% of all the world's currency is physical money. Yes, that means that the other 92% of all the money in the world is effectively in computers and their hard drives. In addition to that, cybercrime and economic espionage combined, currently cost the world economy an estimate of more than $445 billion every year. This has made all business owners and users aware of the threat, and its potential to trigger tangible consequences and crises.
The Scope of the Problem
Many big tech players have already suffered the consequences of not being protective enough about their data. Three billion Yahoo user accounts were compromised in 2013, which allowed Verizon to buy the company for $350 million less than expected. In 2017, the ransomware WannaCry affected devices running on outdated Windows software in over 150 countries and more than 200,000 machines, and a total that goes between hundreds of millions, to billions of dollars in damages were caused.
Government agencies are also well aware of the importance of cybersecurity. The headline of the US Homeland Security web page dedicated to cybersecurity reads "Our daily life, economic vitality, and national security depend on a stable, safe, and resilient cyberspace". And they are absolutely right.
A Masters in Cybersecurity
This critical global scenario has made cybersecurity one of the highest priorities for most companies all over the world. As you might expect then, the professional services of those with a Master's of Science in Cyber Security, or a Master's in Strategic Cyber Operations and Information Management (SCOIM), are highly valued.
A professional specialised in cybersecurity focuses on issues that are related to crimes committed through technology, or cybercrimes. The students of these fields learn about technical methods that are often applied by criminals, as well as the complex social and legal issues surrounding the digital world. More specifically, some of the topics to be studied include risk management, security architectures, data protection, and network defence.
There are programs with an integral approach to their syllabus by incorporating analysis of issues that require a specialized perspective, like digital forensics or even industrial espionage. Regardless, cybersecurity remains an incredibly complex and comprehensive subject, and every professional must be able to analyse a working system to test for security flaws and to tailor their work according to what the security concerns for every specific business are.
Application and Profitability
All in all, the position involves a great deal of responsibility and purpose in equal measure, so it's not uncommon for cybersecurity professionals to be in it for the challenge or the moral integrity inherent to working for the good guys, in an era full of cybercrime and cyberterrorism.
Cybersecurity professionals will find plenty of job opportunities in not just defence, aerospace, and government agencies; but in all kinds of companies. Although it is not all altruism for cybersecurity specialists; it is a very lucrative career. Quoting Forbes, "Cybersecurity professionals report an average salary of $116,000, or approximately $55.77 per hour. That's nearly three times the national median income for full-time wage and salary workers, according to the Bureau of Labor Statistics."
Moreover, the cybersecurity market is projected to reach an astounding worth of $202 billion by 2021, which in comparison to the $122 billion it was worth just two years ago, represents an approximate 65% increase in the span of five years, and that's probably just the beginning.
That is why a career in cybersecurity could be a lucrative one.
Looking to boost your engineering career? Take a look at the best Engineering Conferences we have listed on NewEngineer.com!
Recommended articles

Top 10 US Master's Programs in Mechatronics
The 10 Best Conferences for Civil Engineers to Attend in 2018
5 of the Most In-Demand Engineering Jobs for 2018
The 10 Best Additive Manufacturing/3D Printing Events to Attend in 2018
Five Ways Engineers Can Prepare for the Fourth Industrial Revolution
5 Recent Technological Advances Engineers Should Be Excited About
10 New Year's Resolution Ideas Perfect for Engineers
Top 10 US Masters Programs in Structural Engineering
6 Podcasts Every Engineer Should Subscribe To