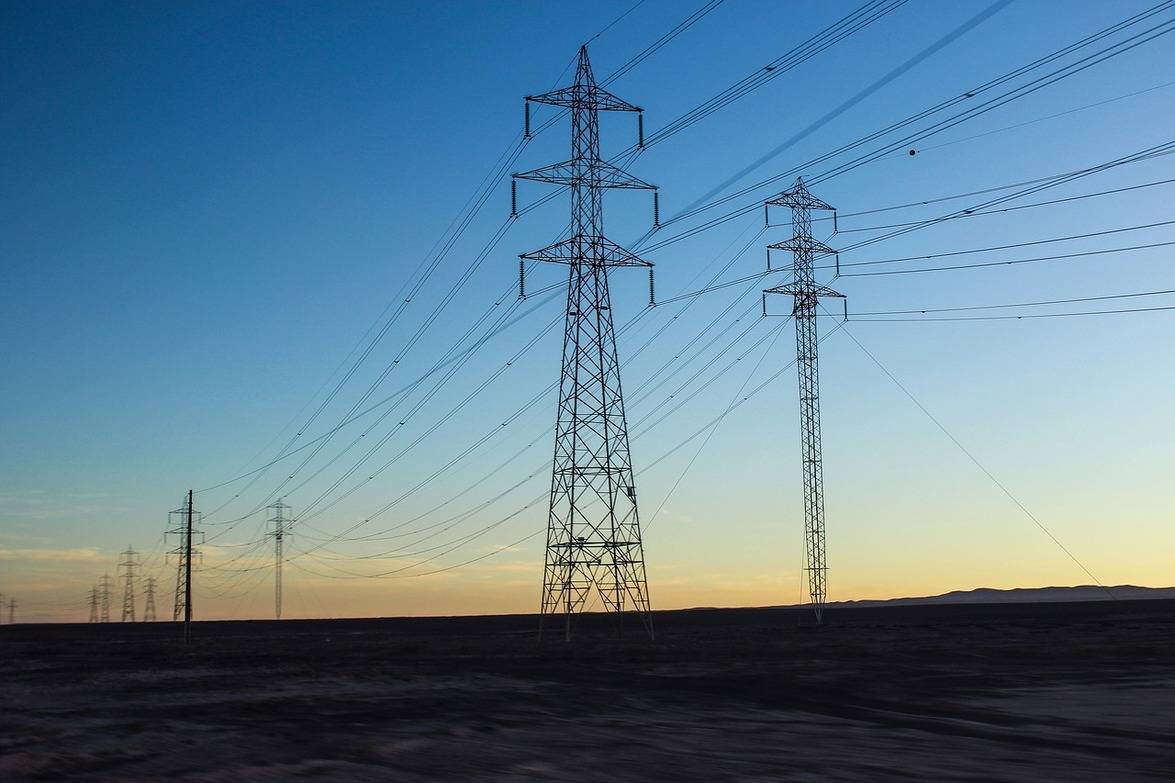 Top Ten Electrical Engineering Companies in Canada
Electrical engineers design and test all types of electrical devices, including simple handheld electronics, complex communication systems, power generation plants, and electrical grids. They can also work in a factory, where they may oversee the manufacturing of consumer electronics and other electrical equipment. If you are interested in working as an electrical engineer in Canada, you must first complete an undergraduate degree. After graduating from the program, you can apply to work as an electrical engineer-in-training at one of Canada's many electrical engineering companies. Once the engineering experience prerequisite is met, you will be able to use the Professional Engineer (P. Eng) title, which allows you to fully practice as an electrical engineer in Canada.
Phoenix Energy Services is an energy company servicing business in the western province of Alberta. The company prides itself on providing exceptional customer service and placing its values and principles over profits. The company provides a range of services including electrical and instrumentation, rotating equipment, automation, safety, and parts supply. Electrical engineering graduates interested in working for Phoenix can apply directly on the company's website. They can apply for a variety of roles, one of which is a junior electrical estimator. This role requires the employee to work directly with the operations team to provide estimates for various projects. Some specific responsibilities include providing detailed cost estimates for tenders, reviewing specifications and drawings to determine the scope of work required, and working with electrical suppliers and manufacturers to obtain pricing for materials.
Open Systems International, also known as OSI, is a company that provides automation solutions for the management and optimization of production, transport and delivery networks for utilities in a variety of industries. Since the founding of the company in the 1990s, OSI has formed working relationships with numerous customers and gained one of the highest user satisfaction ratings in the industry. Electrical engineers interested in working for OSI can gain experience working alongside knowledgeable professionals, and enjoy numerous career-growth opportunities. One role available with this company is product manager, which requires an electrical engineering degree and gives you the responsibility of planning and executing the life cycle of a product to produce profitable growth. Another interesting job to consider is the power systems engineer, who is responsible for designing, integrating, testing, and commissioning advanced control systems on electric utilities.
Founded in 1955, AltaSteel was the first steel mill in North America that used electricity to melt and refine scrap metal when producing steel. Since this was a major advancement in the steel manufacturing process, AtlaSteel was honoured as a pioneer by the American Society of Materials in 2004. Electrical engineers interested in working for AltaSteel can expect to work in one of the company's many locations in the western province of Alberta. One position they can apply for includes the lead electrical engineer, who provides technical guidance in manufacturing processes and is responsible for managing large and complex projects.
Fluor is one of the world's largest engineering companies. It offers solutions and services in design, procurement, fabrication, construction, and maintenance in a variety of industries, including infrastructure, chemicals, and defense. . The company has locations across six continents and opened its first Canadian head office in 1949. Some responsibilities of a role at Fluor include understanding a client's drivers to develop the best engineering solution, developing and reviewing design specifications, contributing to material procurement activities, and performing and checking calculations.
BBA was founded in 1980 by Réjean Breton and Jean-Louis Banville, who wanted to provide engineering expertise and cutting-edge solutions for all types of clients. Today, the company focuses its consulting services mainly in the power, mining and materials, and biofuels and oil and gas markets. Some of the company's projects include the Grise Fiord Project, which is a diesel power plant located in northern Canada, and a CO2 capture project. Recent graduates interested in working for BBA can expect to work predominantly on industrial power system projects. Some responsibilities of a junior role include drafting service offers, designing diagrams and drawings, carrying out site surveys, and managing projects.
Klohn Crippen Berger, also known as KCB, was founded in 1951 and has worked on a variety of some of the world's largest engineering, environmental, and geoscience projects. Additionally, the company also has a research and development branch, enabling KCB staff to publish papers and conduct engineering and geoscience research in partnership with various universities in Canada. The company offers employment opportunities for recent graduates as well as students looking for summer jobs. Experienced graduates can apply to work in roles such as a hydropower electrical engineer, where they will design electrical equipment in hydroelectric generating stations, perform engineering calculations for load flow and voltage drop, and prepare detailed design drawings.
Founded in 1990, CIMA has been providing exceptional engineering consulting services in numerous markets, including power transmission and distribution, telecommunications, and hydropower. Today, CIMA is one of the largest consulting engineering companies in Canada, with over 2,300 employees spread out across 30 offices in the country. One role electrical engineering graduates interested in working for CIMA can pursue is that of a power systems studies engineer. Some responsibilities of this role include producing and reviewing protective relay programs, selecting protection and metering equipment, and performing power systems studies.
Norsat International Inc. was founded in 1977 and has grown to become a leading provider of satellite communication systems. The company's products have been used in defence and private wireless networks, telecommunication service providers, and emergency services. Electrical engineers at Norsat may be troubleshooting production issues, testing electrical subsystems, and designing new communications systems.
Schneider Electric is a company that has a presence in over 100 countries. Its products are groundbreaking in many industries, including home automation, data centers, and energy storage. The company believes in providing reliable and safe energy, as well as operating sustainably to reduce its carbon footprint. In fact, the company has an Access to Energy program, which provides affordable and sustainable energy , as well as supporting local skills development. Interested applicants can apply to work for Schneider Electric directly on the company's website. A sample position at Schneider Electric includes the industrial automation engineer, who would be responsible for designing automation solutions, supporting existing automation installations, and preparing engineering documents.
Garmin is a Canadian-grown company based in the southern Albertan city of Cochrane. The company creates products and solutions that change and shape consumer lifestyles. Cutting-edge technologies are developed by Garmine in numerous industries, including the sports & fitness, outdoor recreation, aviation, automotive, and marine industries. . Interested applicants can apply directly on Garmin's website. An interesting job at Garmin includes the biosensors algorithm software engineer, who would be responsible for optimizing products to maximize battery life and designing algorithms to measure biometrics.
Also Interesting

6-Step Process to Develop a Website for an Engineering Firm

Developing a robust website is more complex than most people realize. Building a successful online presence requires considerable planning and organization to make the process run smoothly in the long term. With careful research, setting up your site can be faster and easier for your team, although you don't need to go about it alone. In this post, we will walk through our six-step process for building a successful website for an engineering firm.

8 Career Options After Completing a Chemical Engineering Degree

Chemical engineers are in demand these days and are essential to some of the most innovative projects. A degree in chemical engineering can open up doors across diverse industries, from designing clean energy solutions and developing medical treatments to creating materials for infrastructure improvement or manufacturing products. In this post, we'll look at some of the top career options available after graduating with a chemical engineering degree, highlighting how each role contributes to society and reveals unique opportunities for personal growth.

A Job Hunting Guide for Engineers

Becoming a professional engineer is a challenging task. You should complete a 6-year degree and gain some experience to practice. While it is a rewarding career, breaking into the field, especially as a graduate looking for entry-level positions, can prove daunting. Engineering is among the fast-growing and in-demand careers. This means there's stiff completion in the market, making it challenging for graduates with minimal experience to get hired.