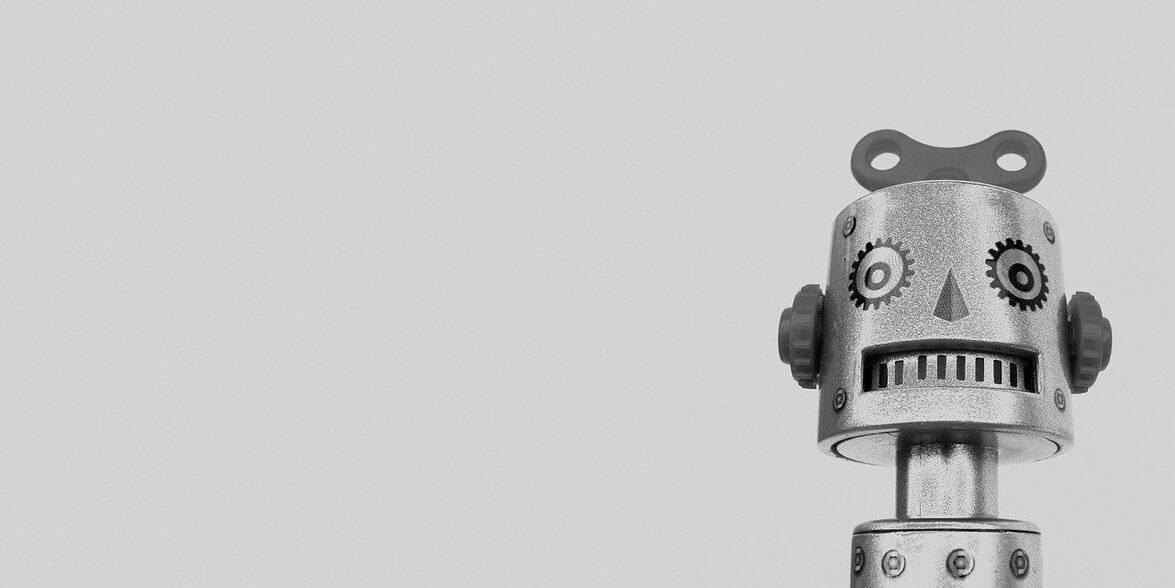 Ranking
Top Robotics Engineering Master's Degrees in the US
The pressure to automate businesses is more intense today than ever before. The US automotive industry currently accounts for most of the country's demand for industrial robots, but other industries are not far behind. With companies seeking to cut labor costs, organizations are looking for competent and highly-skilled robotics engineers to develop cutting-edge robots for various industrial applications. To meet the demand, robotics engineers also need to up their game. Enrolling in a Master's degree can help. Here are some top universities to consider for a robotics engineering degree in the US.
Check out our list of robotics engineering programs in the US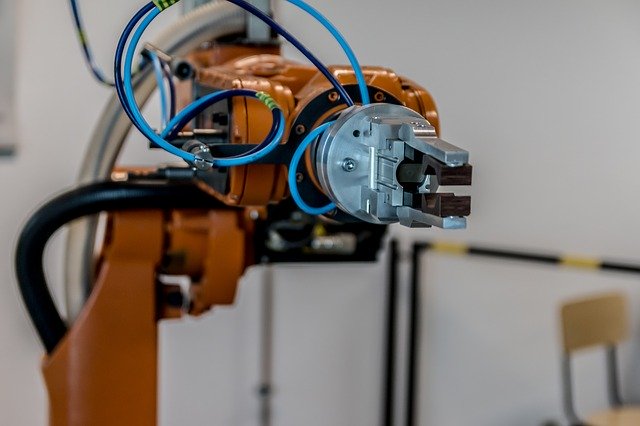 Carnegie-Mellon University is a private research university founded in 1900. Its college of engineering ranks as of March 2020 #4 according to the US News and World Report, and #27 in the world according to Times Higher Education World University Rankings. Carnegie-Mellon was also the first university to establish a Robotics Institute in 1979 and is home to robotics pioneer William Whittaker, who founded the discipline we now call the field of robotics.
The Robotics Institute offers a Master of Science in Robotics (MSR) which can be completed in two full academic years. Students are required to complete coursework, four core courses, three electives, and research. Some of the available courses are:
Computer vision

Graduate artificial intelligence

Mechanics of manipulation

Kinematics, dynamic systems, and control
Johns Hopkins University was founded in 1876 and was America's first research university. Today it is the city's largest anchor institution that constantly contributes to the community, resulting in nearly $5 billion worth of economic output. Johns Hopkins' Whiting School of Engineering (WSE) prides itself on its outstanding academics, exceptional faculty, committed alumni, vibrant students, and groundbreaking research. It received $136.8 million in research funding in 2018 alone.
Johns Hopkins offers a Master of Science in Engineering in Robotics (Robotics MSE) at its Laboratory for Computational Sensing and Robotics (LCSR). The program hosts two options: a course-work option (with 10 full-time courses) and an essay option (with eight full-time courses). The following specialization track must also be completed:
BioRobotics

Automation science and engineering

Medical robotics and computer-integrated surgical systems

General robotics

Control and dynamical systems

Perception and cognitive systems
Oregon State University is an international public research university that has been teaching students and professionals for over 150 years. Oregon State is proud to be the educational base for the inventors of the artificial heart valve and the computer mouse, as well as the home to the founders of businesses such as NVIDIA, Panda Express, and U-Haul. Additionally, the university has ranked well in the Princeton Review, U.S. News & World Report, Forbes, and the Fiske Guide to Colleges, among others.
Oregon State's college of engineering was founded in 1889 and is the 10th largest such college in the US in terms of undergraduate enrollment. Its robotics program is ranked number four in the nation. The robotics graduate program spans departments in the college with core faculty from computer science, electrical and computer engineering, and mechanical engineering. To complete the Master of Science in Robotics degree, students are required to complete a minimum of 45 credits with either an MS thesis option or an MS project option. Core courses for robotics are:
Research robotics

Introduction to robotics

Learning-based control

Sequential decision making in robotics

Linear multivariate control systems
The University of Maryland is a public research university founded in 1856 as Maryland Agricultural College. It has ranked as the #22 public research institution and #15 most innovative school according to the U.S. News & World Report, plus #8 for best value college according to Kiplinger's Personal Finance magazine.
The university's A. James Clark School of Engineering offers high-quality research, innovation, and learning for engineering students and professionals. Its Office of Advanced Engineering Education administers the Master of Engineering (M.Eng.) program in robotics. The program is interdisciplinary and includes aerospace engineering, computer science, computer engineering, mechanical engineering, and systems engineering. Students are required to complete 10 courses - the equivalent of 30 credits - and cover the following subjects:
Artificial intelligence

Robot kinematics and dynamics

Space and planetary robotics

Robotics at the micro- and nano-scale

Networked robotic systems
The University of Michigan (UM) is a public research university founded in 1817. UM has three campuses in Ann Arbor, Dearborn, and Flint. Ann Arbor has been ranked by Forbes as the #7 best college town in the US and the #1 US public university according to the QS World University Rankings.
The Ann Arbor campus also offers a Master's in Robotics degree through its Michigan Robotics Institute. The program is interdisciplinary and includes various engineering fields such as mechanical engineering, electrical engineering, and biomedical engineering. Its Robotics Masters (MS) degree program requires students to complete 30 credits of letter-graded coursework. Its course list also includes the following:
Neural engineering

Estimation, filtering, and detection

Mobile robotics

Convex optimization methods in control

Foundations of artificial intelligence
The University of Pennsylvania (Penn) is a private ivy league research university founded in 1740. That long history gives it the distinction of being the country's very first university. Penn prides itself on consistently ranking among the top 10 universities in the US with its dynamic and diverse community, integrated knowledge, and access and affordability.
The university's school of engineering and applied science offers a Master's degree in robotics (Robotics MSE). This is a multi-disciplinary program that is jointly sponsored by the departments of mechanical engineering and applied mechanics, electrical and systems engineering, and computer and information science. The program is housed and administered by the General Robotics, Automation, Sensing, and Perception laboratory (GRASP lab). Robotics MSE students are required to complete a total of 10 courses and have the option of working on a thesis project. The coursework includes the following:
Artificial intelligence

Learning in robotics

Hybrid systems

Robotics and automation

Bio-mechanics
7. Worcester Polytechnic Institute
The Worcester Polytechnic Institute (WPI) is a private research institute founded in 1865. It was among the first universities in the US to incorporate project-based learning in its undergraduate curriculum - something they call the WPI Plan. This program requires students to apply their acquired abilities, knowledge, and skills in developing solutions for real-world problems. WPI was recognized as #8 among the 25 colleges whose graduates have the highest earning potential according to the CNBC 2018 report. It was also considered one of Money Magazine's most transformative colleges in 2019.
The university offers an internationally lauded Master of Science in Robotics Engineering. They have high-tech on-campus robotics labs where students can discover, do research, and experiment. Students are required to complete 30 credit hours with both thesis and non-thesis options. Some of the courses provided are:
Biomechanics and robotics

Robot control

Human-robot interaction

Advanced robotics - parallel and walking mechanisms

Multi-robot systems
Also Interesting

A Job Hunting Guide for Engineers

Becoming a professional engineer is a challenging task. You should complete a 6-year degree and gain some experience to practice. While it is a rewarding career, breaking into the field, especially as a graduate looking for entry-level positions, can prove daunting. Engineering is among the fast-growing and in-demand careers. This means there's stiff completion in the market, making it challenging for graduates with minimal experience to get hired.

6-Step Process to Develop a Website for an Engineering Firm

Developing a robust website is more complex than most people realize. Building a successful online presence requires considerable planning and organization to make the process run smoothly in the long term. With careful research, setting up your site can be faster and easier for your team, although you don't need to go about it alone. In this post, we will walk through our six-step process for building a successful website for an engineering firm.

8 Career Options After Completing a Chemical Engineering Degree

Chemical engineers are in demand these days and are essential to some of the most innovative projects. A degree in chemical engineering can open up doors across diverse industries, from designing clean energy solutions and developing medical treatments to creating materials for infrastructure improvement or manufacturing products. In this post, we'll look at some of the top career options available after graduating with a chemical engineering degree, highlighting how each role contributes to society and reveals unique opportunities for personal growth.