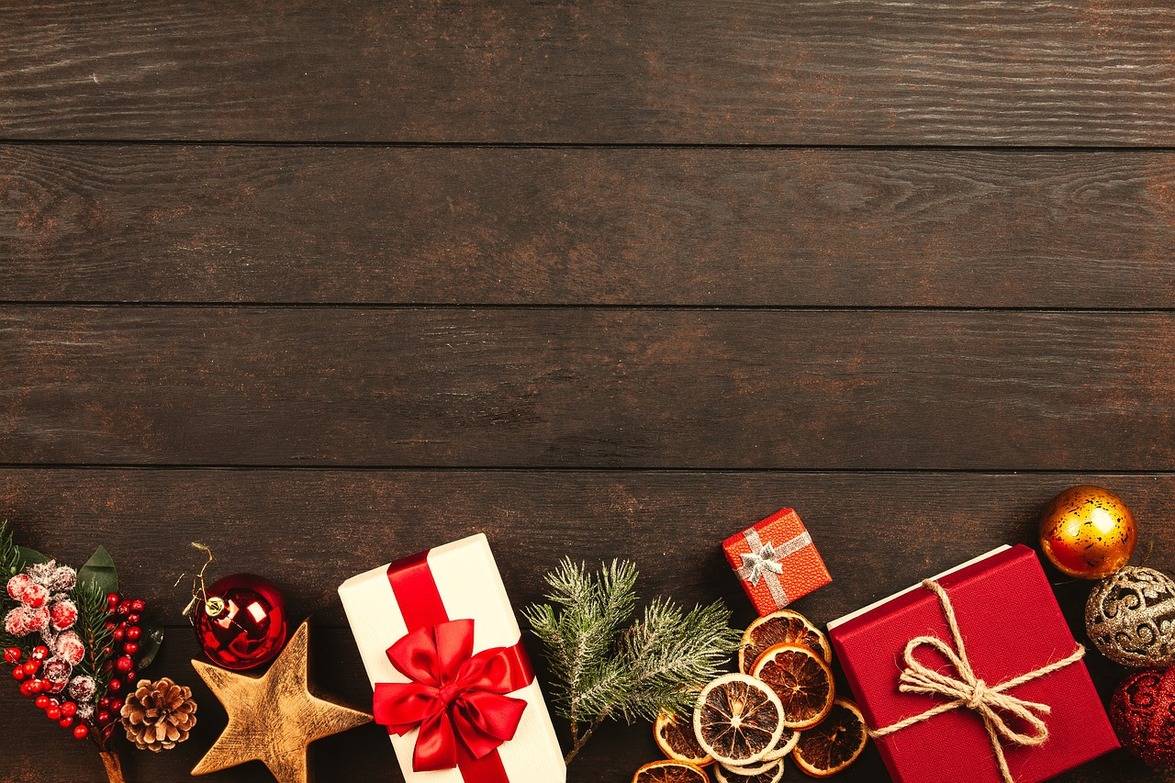 Ranking
Top Gifts for Electrical Engineers
Who said electrical engineers are difficult to buy for?
If you're not an electrical engineering enthusiast yourself, there's a good chance you'll struggle when it comes to finding the right gift for the electrical engineer in your life. Be they a partner, spouse, brother, sister, father, mother, etc., they more than likely all have one thing in common - they're obsessed with electrical engineering!
Well, fortunately for you, we've already done the hard work. Here at NewEngineer.com, we've spent hours racking our brains and have come up with a list of the top ten best gifts for electrical engineers.
We'll warn you now - there are some recurring themes (if you're not familiar with Tesla, you will be by the end of this article!). But there should be something for everyone in this list, so sit back, enjoy, and let us fill your mind with some wonderful gift ideas.
Nikola Tesla (b.1846 - d.1943) was an inventor and electrical engineering genius - a true one-of-a-kind mind. He discovered AC electricity and contributed directly to modern AC power supply systems. He also invented and patented dozens of machines, devices, and gadgets.
The electric motor is one of his most famous and enduring inventions. We're all familiar with this type of motor (even if we don't realize it) and the principle behind his "simple" 3-phase AC induction motor is still used today in all the cars manufactured by Elon Musk's car company that bears this pioneer's name.
This mug pays homage to his world-changing invention, emblazoned as it is with the original beautiful patent diagram, produced by Tesla's own hand. This mug will give any electrical engineer a little extra connection with that enigmatic genius every time they sit down for their morning coffee.
This gift is perfect for younger, budding electrical engineers (and grown up kids!).
Raspberry Pi machines are immense fun for both computer nerds and electrical engineers, as they allow you to play around with the hardware, operating system, and software.
This action-packed kit comes with dozens of DIY components including an electric motor, buttons, receivers, etc. You can program the Pi to control the components as well as receive feedback from them. It also has a touchscreen and built-in camera, so it operates as a fully functioning computer.
As an added bonus, it all comes packed in a cool hard-shelled briefcase, so you get to feel like some kind of cold war spy. I've been expecting you, Mr Bond.
Now, we don't like to reinforce stereotypes here at NewEngineer.com, but it's probably fair to say that electrical engineers are not renowned for their sense of style.
But that can be changed! Just have them try out these ultra-cool circuit board cufflinks. Made from real mini-USB circuit boards that have been affixed to the cufflink hardware, they will certainly charge up any outfit!
Who could "resist" these "amped" up cuff-links? No electrical engineer worth their salt would pass up on the opportunity to get out on the social "circuit" with these bad boys on display. Ok, enough bad puns for one segment…
From the ridiculous to the sublime. At number four we have Virtual Reality headsets. VR has really come of age over the past couple of years and is set to make a huge impact on the gaming market.
Most electrical engineers that we know are also into gadgets and many love a bit of gaming too, so one of these could make the perfect gift.
The new Oculus Quest is said to be the best headset available at the moment, delivering great visual effects, smooth translation of real movement to virtual motion, as well as built-in positional audio and ergonomic touch controllers.
What could be better after a hard day's work than losing yourself in a virtual world for a little while. So long as you remember to come back to the real one every now and then!
If you know a quirky electrical engineer who enjoys playing around with some of the tools of the trade, then this TinyTesla kit that connects to USB power will be right up their alley!
Tesla coiling has become a niche hobby that can produce impressive lightning effects. This musical Tesla coil kit produces sparks up to four inches long and can play music purely from the sparks' sound. All you need are MIDI sound files!
The USB interrupter allows you to control the sparks from your laptop, and make them dance to your music. It needs to be seen to be fully appreciated.
No electrical engineer's wardrobe would be complete without some kind of inside-joke, wink, wink, nudge, nudge, say-n'more electrical engineering reference T-shirt.
And what part wouldn't you understand about it? This is just a circuit, after all. It's not music theory.
Other hilarious slogans include "Renewable Energy - I'm a big fan" alongside a picture of a wind turbine, or a "You can't resist me" resistor. Ok, you get the picture. In this case the T-shirt designs can also be found on baseball caps, hoodies, or even socks.
Yes, we've already mentioned Tesla twice. But, let's face it, Nikola Tesla is the most well-known electrical engineer of all time for a reason. He invented some pretty cool things! Among his many patents were the electric motor, the Tesla coil (used in radio technology), dynamos, generators, and remote controls. He also pioneered radar and X-ray technology, and the rotating magnetic fields that provide the basis for most AC-powered machinery.
He was a busy guy.
So, what better gift for an electrical engineer than this artistic print set of Tesla's patents? They look great and are bound to inspire your special engineer.
The Leatherman Super Tool 300 multitool is no ordinary multitool. No siree.
This multitool has been designed with electrical engineers and electricians in mind. It has 19 tools, including all the ones you'd expect from a multitool like knives, pliers, bottle and can openers, awl, ruler, etc.
But it also includes several electrical tools, including a crimper, wire stripper, and four different types of screwdriver.
Leatherman products are built to last, so this is a gift they can treasure for many years to come.
"A multimeter? But surely they already own one of those!" we hear you cry!
Yes, it's more than likely that every electrical engineer will already own at least one multimeter. But this is no ordinary multimeter. This is a multimeter with attitude.
The AstroAI TRMS 6000 is capable of measuring and testing pretty much any electrical device or system under the sun. It's heavy duty, so it can withstand long lab hours and arduous conditions. It also has some handy finishing touches such as the magnet that allows you to safely and conveniently hang it wherever you need while you work.
To round off the list of top ten best gifts for electrical engineers, we are going to include a model Tesla vehicle. Love him or loathe him, Elon Musk is certainly an eccentric character, much like his company's namesake. With his bold ideas and business acumen, he is pioneering the way for electric vehicles, which makes his products worthy of appearing on this electrical engineering list.
Unfortunately, a real Tesla vehicle would set you back tens of thousands of dollars, so instead, we've included this mini radio-controlled Tesla. Not quite the same, but your favorite engineer is sure to have hours of fun with it nonetheless.
Also Interesting

The Best iPad Apps for Engineers

The App Store is a wonderful place, full of things that can make your procrastination easier, more efficient, more fun. From Candy Crush to Fruit Ninja to Ballz, there are millions of ways to not get done what it was you wanted to do, whether that's working, studying, or spending time with your family.

5 Ways Engineers are Shaping the Future

The future is just a stone's throw away, but one thing is certain: Engineers play a major role in shaping the world of tomorrow. By building the essential infrastructure upon which society depends, they turn engineering knowledge into action, traversing the path from concept to practical creation. Technologies are changing at such a fast pace that we cannot say with certainty what our world will look like 10 or 20 or 30 years from now, but we do know that whatever new wonders appear, engineers will have played a major role in shaping the future.

The Role of Air Filtration System Design and Engineering in Keeping Building and House Occupants Safe

Globally, people spend up to 87% of their time indoors and 6% in vehicles. However, staying indoors for a long time may have negative repercussions on health, as air inside homes and buildings can be very polluted. Indoor air pollution is responsible for 1.6 million premature deaths annually caused by poor ventilation, according to the World Health Organization (WHO). Fortunately, technical engineering makes it possible to design a building that is hospitable to human beings without compromising their health and well-being.