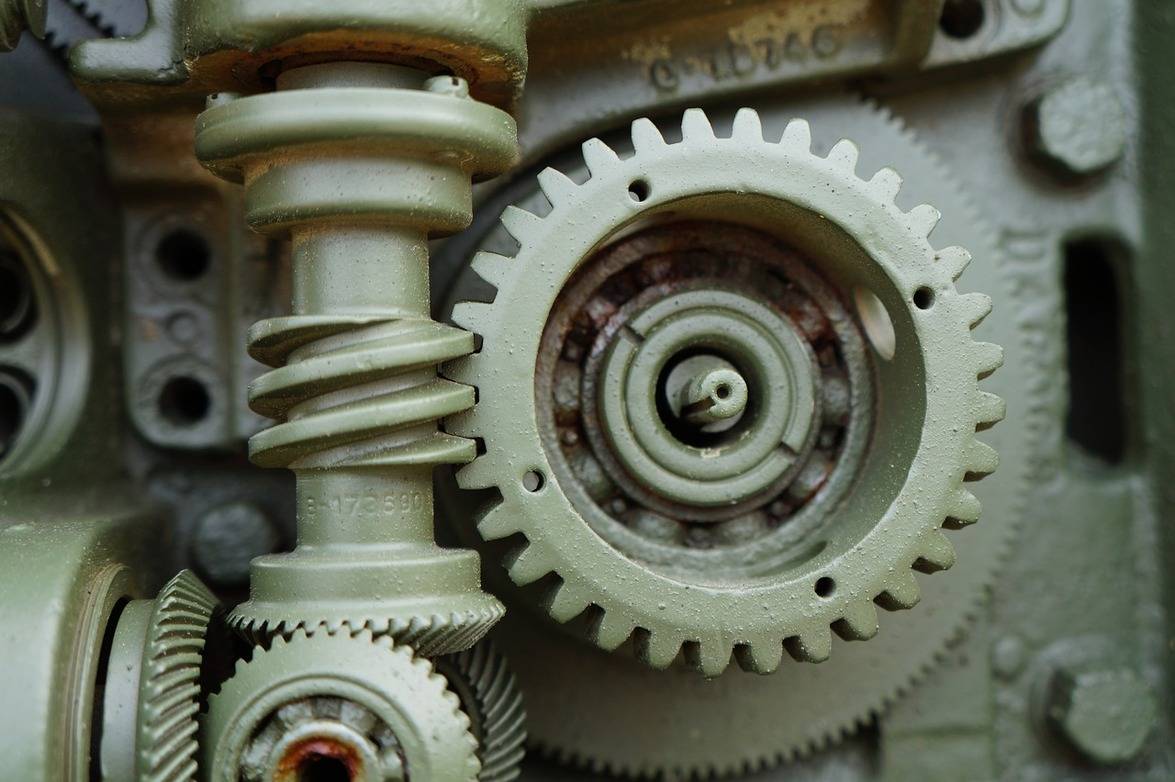 Top Conferences for Mechanical Engineers in the US in 2020
Read a summary or generate practice questions based on this article with the new INOMICS AI toolhere.
Since the mechanical engineering profession focuses on the design, development, manufacturing, and testing of various mechanical devices and components, mechanical engineers are expected to be on top of their game and should be well-informed on the latest technological developments. Among the avenues mechanical engineers can use to remain competitive are the conferences offered by various organizations and relevant governing bodies. Below are some of the United States' mechanical engineering conferences to watch out for in 2020.
1. Advanced Manufacturing & Repair for Gas Turbines
March 3 to 4, 2020
Charlotte, North Carolina, USA
Electric Power Research Institute (EPRI) Conference Center
With next year's theme, 'Improving Gas Turbine Design and Repair through Advanced Manufacturing, the ASME's (American Society of Mechanical Engineers) Gas Turbine Segment and IGTI Division will be hosting a two-day symposium on advanced manufacturing and repair for gas turbines. The conference is the second annual industry event that aims to help professionals learn the latest design strategies for additive-construction and repair, drive technology adoption, and contextualize how advanced manufacturing changes business models.
Some sponsors for the event are Liburdi Turbine Service Inc., 3D Metal Printing Magazine, PennState Additive Manufacturing and Design, and the Additive Report. Registration is still open for interested attendees at the time of writing. Expected participants include gas turbine manufacturing and design engineers, gas turbine service & repair professionals, engineers supporting MRO of gas turbine machinery, and equipment & process designers for advanced manufacturing, to name a few.
2. Verification and Validation (V&V) Symposium
May 20 to 22, 2020
Baltimore, Maryland, USA
Hilton Baltimore Inner Harbor
The Verification and Validation (V&V) Symposium is an event that is open to engineers and scientists who use computational modeling and simulation. It aims to open a discussion and exchange of ideas regarding methods of code and solution verification, validation of simulation, and assessment of uncertainties. The event will feature a technical presentation, paper sessions, panel sessions, and workshops.
The organizers of the event are currently accepting abstracts for technical publications and draft papers. The abstracts and draft papers will be accepted until December 09, 2019 and February 10, 2020, respectively. There will also be a technical training course on verification and validation in scientific computing and V&V standards committee meetings will be held in conjunction with the event.
3. The AM Medical: Additive Manufacturing & 3D Innovations
May 27 to 28, 2020
Minneapolis, Minnesota, USA
Minneapolis Convention Center
Additive Manufacturing & 3D Innovations is a mechanical engineering conference in the US that aims to offer a collaborative forum to bridge the gaps between engineering, manufacturing, and medicine. Some of the advancements to be discussed involve modeling and simulation, image-based surgical-planning solutions, and 3D printing, scanning, and visualization. Presenters will give updates on the latest software solutions for post-processing and leverage design capability for new device features.
Notable events that should not be missed include the inspiration zone, consult station, XR center, and the InnoZone. The event is currently open for registration with booking running until May 25, 2020. Registration fees range from $695 to $895, depending on the membership status and the time of booking.
4. ES: 14th International Conference on Energy Sustainability
June 7 to 11, 2020
Denver, Colorado, USA
The Westin Westminster
ASME's Advanced Energy Systems and Solar Energy Divisions are hosting the 14th International Conference on Energy Sustainability that focuses on identifying innovative technologies, renewable and sustainable energy solutions, advances in research and design, as well as the integration of utility-level systems. Some of the topics that will be covered during the event are solar power, photovoltaics, solar chemistry, geothermal energy, and nexus (energy, water, and climate).
Included in the conference schedule are afternoon workshops, conference chair meetings, technical sessions, committee meetings, and morning tours. The conference will be hosting keynote/plenary speakers and panelists from the US Department of Energy, national labs, and world-renowned research universities.
5. MSEC: Manufacturing Science and Engineering Conference
June 22 to 26, 2020
Cincinnati, Ohio, USA
Duke Energy Convention Center
The MSEC is an annual forum for the scholarly exchange of advanced manufacturing research knowledge that aims to distribute recent developments in manufacturing research through poster sessions, panel sessions, and technical presentations. Attendees will have access to more than 250 technical presentations, lab and industry tours, workshops, and early career forums. Some of the topics to be discussed are additive manufacturing, biomanufacturing, nano/ micro/meso manufacturing, and lifecycle engineering.
Researchers and manufacturers from across the globe will attend the event. The pre-registration deadline is April 15, 2020, with fees ranging from $450 to $1,050, depending on the membership and the date of registration. Organizers are accepting abstracts and full-length draft papers for review until January 28, 2020.
6. 39th International Conference on Ocean, Offshore and Arctic Engineering
June 28 to July 3, 2020
Fort Lauderdale, Florida, USA
Diplomat Beach Resort
Engineers, managers, researchers, technicians, and students who wish to meet and present advances in technology, exchange ideas, and experiences regarding technological progress, and promote international cooperation in ocean, offshore, and arctic engineering can take part in the International Conference on Ocean, Offshore, and Arctic Engineering or OMAE 2020. Some of the symposium topics include offshore technology, structures, safety and reliability, materials technology, and pipelines, risers, and subsea systems.
Early-bird rates are available until April 1, 2020. A two-day digitalization workshop will also be added to the program. It is embedded in the OMAE Conference which includes four sections: aspirations, project delivery, operations, and digital twins.
7. ICONE 28: 28th International Conference on Nuclear Engineering
August 2 to 6, 2020
Anaheim, California, USA
Disneyland Hotel
ASME's Nuclear Engineering division will be hosting the ICONE 2020 together with the Japanese Society of Mechanical Engineers and the Chinese Nuclear Society. The conference is a premier global event that tackles nuclear reactor technology. It is an event for mechanical engineers who want to stay current on industry trends and developments. The event will feature industry forums, keynote and plenaries, workshops, technical presentations, and poster sessions.
The conference will cover topics such as thermal-hydraulics, nuclear plant engineering, SMR and advanced reactors, decontamination and decommissioning, and nuclear safety, security, and cybersecurity. The organizers will accept abstracts and full-length papers through November 25, 2019, and February 03, 2020, respectively. Expected attendees include plant engineers, power plant management experts, project and product development professionals, and design engineers.