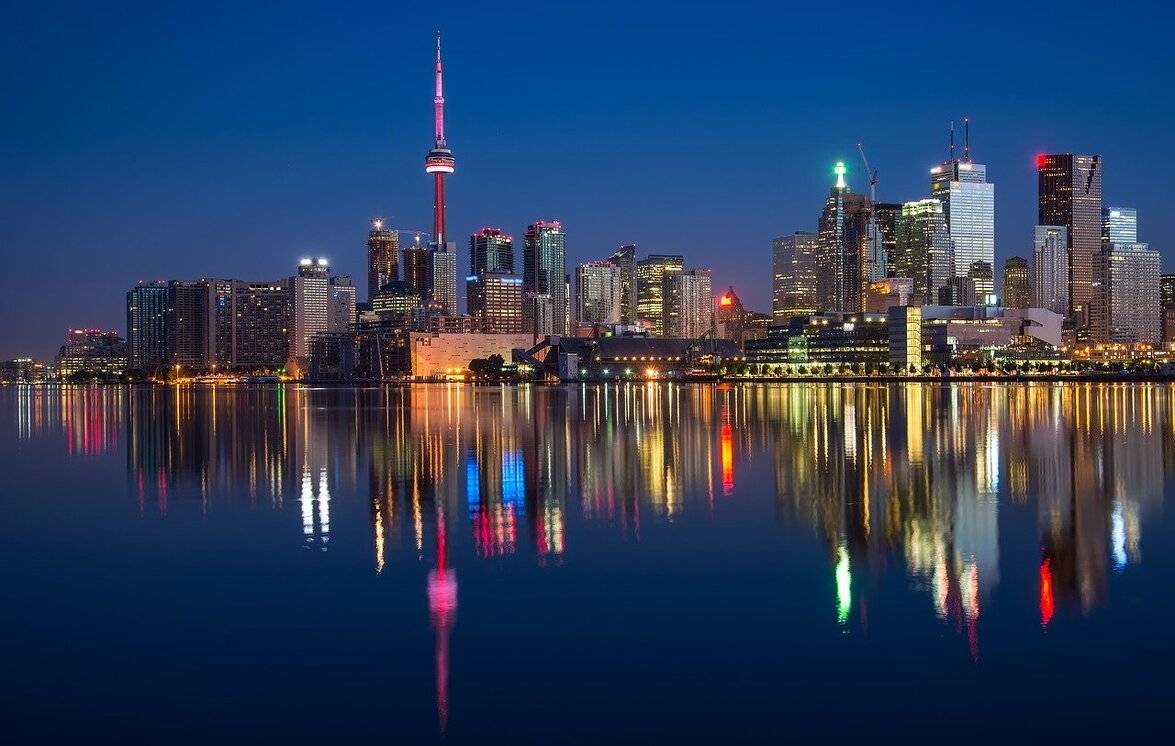 Ranking
Top Companies for Robotics Engineering Jobs in Canada
Global demand for robotics is on the rise and is expected to grow in coming years, especially in the manufacturing industry. Canada, in particular, is leading North America's demand for robots, with foreign investors coming in due to the country's great regulatory environment for testing and development. The country is now home to many of the leading companies, institutes, and researchers in the development of robotic AI. With the current developments in the robotics industry, robotics engineering jobs in Canada are in greater demand than ever. Due to the current coronavirus COVID-19 pandemic, it's obviously impossible to move somewhere new and find a new job. That being said, it always pays to be prepared for the future, and you may find a surprising amount you can do online from the comfort and safety of your own home.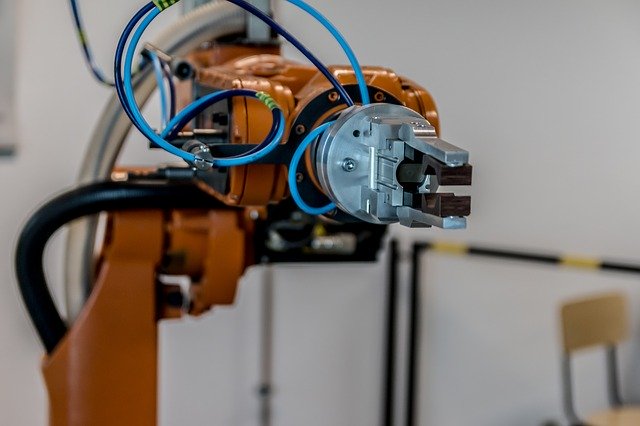 1. Bluewrist Inc.
Bluewrist Inc. is a robotics company that provides robotic and vision solutions for industrial automation. Some of the services they offer are automated inspection, robot guidance and accuracy, and software solutions. Bluewrist's notable clients include Honda, Nissan, AM General, GE Healthcare, and Fiat Chrysler Automobiles.
Bluewrist has several offices in the USA, China, and Mexico, but its headquarters are located in Ontario, Canada. Employees get to enjoy several benefits as part of the organization to include group insurance, fitness perks, and social activities. Robotics engineers can join the company as application engineers, research and development engineers, project managers, or software engineers.
2. Clearpath Robotics
Clearpath Robotics had its humble beginnings in a basement with the aim of making robotics research easier. Today, the company manufactures and sells self-driving vehicles for industrial environments worldwide. Clearpath has a strong competency for system design, perception and mapping, navigation and control, simulation, and ROS (Robot Operating System) development. Their team has several development-group disciplines including systems engineering, integration, autonomy, and application development.
Clearpath is the proud creator of the UGV product line and the OTTO Motors brand. Employees who are part of the organization are able to enjoy several benefits and perks including career growth, comprehensive health benefits, open workspaces, and flexible hours. Robotics engineers can join the team as autonomy engineers, system support engineers, or senior product managers.
3. Element AI
Element AI is an artificial intelligence company in Montreal, Quebec. They provide AI expertise, industry experience, and proprietary tools that help businesses plan their AI business and data strategies. Among the products they have produced are the access governor, document intelligence, and trade flow scheduler. The company is partnered with Omni Robotic, Kinova, Automat, and Takano Co., Ltd. Some of their notable clients include the National Bank, Soquiji, and LG.
Aside from the company's office in Montreal, Element AI also has offices in Singapore and Seoul. They also offer some remote jobs from time to time. A robotics engineer seeking employment can join the company as an applied research scientist, front-end developer, or software architect.
4. FANUC
FANUC is a robot industry leader with products that have been installed over 24 million times worldwide. The company was originally founded and established in Japan in 1958 and has since expanded worldwide with additional headquarters in Michigan and Luxembourg. FANUC's regional offices in North America include offices in Ontario and Quebec. FANUC America alone has over 1,500 employees with experts in the field of IT, manufacturing, product development, and engineering.
FANUC offers robot products, CNC products, ROBODRILL, ROBONANO, and industrial IoT items. FANUC Canada, Ltd., in particular, provides CNC and motion control systems, industry-leading robotics, and ROBODRILL machining centers. Included in the company's benefits are employee retirement programs, tuition reimbursement, life insurance, and flexible spending accounts.
5. Kinova
Kinova is a technology company in Canada that produces service robotics platforms with applications for personal assistance. The company was founded in 2006 and now has offices in Germany and China. Kinova is the maker of professional robots for various industrial applications, medical applications, research acceleration, and professional robots for educational purposes. Its assistive technologies series are made to help people experience the freedom of performing everyday tasks independently.
Kinova aims to foster a work-life balance for its employees by providing the latest technologies to their employees, and offering them flexible hours, sports and leisure, and various social activities. A robotics engineer can join the team as a field application developer or VP for the industrial market.
6. MacDonald, Dettwiler, and Associates, Ltd. (MDA)
MacDonald, Dettwiler, and Associates, Ltd. is a subsidiary of Maxar Technologies, which specializes in manufacturing communication products, satellite products, and related services. MDA is a developer of advanced surveillance and intelligence solutions, communication subsystems, defense and maritime systems, radar geospatial imagery, satellite antennas, and space robotics. The company has been exporting its products for more than four decades and has over 4,800 employees around the world.
MDA offers employee share purchase plans to team members who wish to purchase company shares at a discount. Some job offerings for Robotics Engineers who wish to be part of the team are staff engineer, program manager, FPGA developer, and VHDL Designer.
7. Rigid Robotics
Rigid Robotics is an advanced mind technology group based in Vancouver, Canada. The company offers a new model for collaboration between process-improvement groups for mining companies to examine operational inefficiencies, evaluate and recommend technologies, apply mining domain knowledge to technologies, assist in the implementation of mine-led projects, and customize or build products and systems. Some past projects include drone technology assessment, shovel interface optimization, and frequency band evaluation.
The team is composed of experts in the mining, automation, and artificial intelligence fields with electrical, mechanical, and software engineers at the forefront. Robotics engineers who would like to become a part of the organization will be joining a diverse team of computer hackers, UAV pilots, and field roboticists among others.
8. Robotiq
Robotiq is a robotics company that provides tools and collaborative robot applications to manufacturers. The company produces products for plug-and-play components, software, and application kits. Some of their more notable equipment are grippers, wrist cameras, force copilots, and force-torque sensors. Their products can be applied in various areas such as assembly, finishing, machine tending, and pick-and-place applications.
Robotiq has offices in Quebec, Canada, and Bron, France. Their global presence is also visible through local distributors in North and South America, Europe, Africa, and Asia. Robotics engineers will enjoy being part of a team that builds tools for robots and which is changing the world using robotics.
Also Interesting

6-Step Process to Develop a Website for an Engineering Firm

Developing a robust website is more complex than most people realize. Building a successful online presence requires considerable planning and organization to make the process run smoothly in the long term. With careful research, setting up your site can be faster and easier for your team, although you don't need to go about it alone. In this post, we will walk through our six-step process for building a successful website for an engineering firm.

A Job Hunting Guide for Engineers

Becoming a professional engineer is a challenging task. You should complete a 6-year degree and gain some experience to practice. While it is a rewarding career, breaking into the field, especially as a graduate looking for entry-level positions, can prove daunting. Engineering is among the fast-growing and in-demand careers. This means there's stiff completion in the market, making it challenging for graduates with minimal experience to get hired.

8 Career Options After Completing a Chemical Engineering Degree

Chemical engineers are in demand these days and are essential to some of the most innovative projects. A degree in chemical engineering can open up doors across diverse industries, from designing clean energy solutions and developing medical treatments to creating materials for infrastructure improvement or manufacturing products. In this post, we'll look at some of the top career options available after graduating with a chemical engineering degree, highlighting how each role contributes to society and reveals unique opportunities for personal growth.