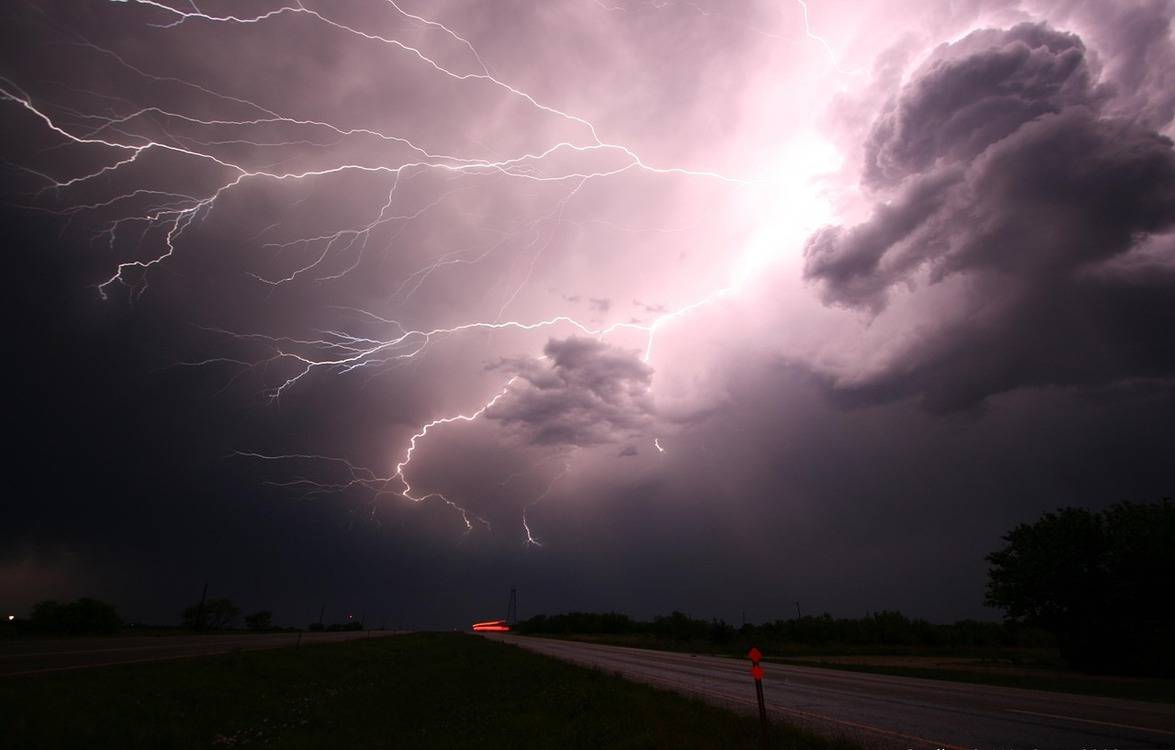 Online Learning
Top 9 Online Electrical Engineering Degrees
Electrical engineering is one of the most in-demand engineering professions, so those of you who have chosen it as your area of specialisation well done, good choice. While most engineers progress into the workforce with a Bachelor's degree, more and more professionals are staying in further higher education, figuring it will be to their advantage as the competition for jobs hots up. But what if enrolling in a Master's degree is not possible? In these strange times, this is the case for many. With university closures around the world people are having to put their educational advancement on hold. No longer! It's now possible to get a Master's in Electrical Engineering ONLINE. Yes, you heard correctly, you can do one from anywhere, providing you have internet of course. That includes the comfort of your home, your favourite cafe, and libraries everywhere. It could also facilitate a bit of travel, too. What about that, eh? Without a further ado here is our top 9.
Click here for a list of all our electrical engineering programs
Arizona State University (ASU) is a top-ranked research university with faculty and students working with NASA in the development, advancement, and leading innovations of space exploration. The university was founded in 1886 as the Arizona State College. Over the years, ASU has consistently produced top-qualified graduates which led them to be consistently ranked as the 'Most Innovative University' by top educators for three consecutive years.
ASU is recognized globally as a top-ranked college enterprise, among the best graduate schools, and has one of the best online programs in the United States. Its online Master's in Electrical Engineering degree requires a total of 30 credit hours across10 different classes. Areas of study include physical electronics and photonics, signal processing and communications, electromagnetics, and electronic and mixed-signal circuit design.
➲ See more details about the Master's program here
The Engineering Institute of Technology (EIT) is a sister company of IDC Technologies and has been providing industry-driven programs for more than 10 years. EIT is accredited by the Australian Government's Tertiary Education Quality and Standards Agency or TEQSA. It prides itself on having students from over 140 countries and expert lecturers and tutors that are also based globally.
The EIT online program offers an online Master's of Engineering (Electrical Systems) which is accredited by Engineers Australia under the Washington accord. Students taking up this program will have to complete 48 credit points that are comprised of 12 core units and a capstone thesis. The program duration is two years, during which time subjects will be delivered over four terms. Subjects include overhead line and system design, substation automation, power system quality and harmonics, and electrical safety for earthing or grounding.
➲ See more details about the Master's program here
Georgia Institute of Technology (Georgia Tech) is one of the leading research universities in the United States. It is ranked among the Top 10 US Public Universities by the US News and World Report. The university was founded in 1885 and formally opened its doors in 1888 to 84 students. It was initially named as Georgia School of Technology but was later changed to Georgia Institute of Technology to reflect its growing focus on technological and scientific research.
Georgia Tech's online Master of Science in Electrical and Computer Engineering degree only offers a non-thesis program. Some of the collaboration tools used in the online programs are BlueJeans, Microsoft Office 365, Skype and WebEx. A total of 30 credit hours are required to complete the program. Some of the related subjects that students will be studying include bioengineering, digital signal processing, electromagnetics, and nanotechnology.
➲ See more details about the Master's program here
Johns Hopkins University was established in 1876 and is America's first research university. It has taken its name from Johns Hopkins, an entrepreneur and an abolitionist who believed in improving public health and education in Baltimore. The university takes pride in its faculty, staff, and students who are constantly reaching out to its local community as volunteers and in contributing to the economic output in the city. The university ranks among the Top 10 in the National Universities category and 19th in the Best Value Schools.
The university's online Master's degree in electrical engineering requires a total of 10 courses to be completed within five years. It also requires a student to take a minimum of seven courses from the full-time program and that four of the ten required courses must be at the 700 level or above. Coursework topics available include electronics and the solid-state, RF and microwave engineering, and optics and photonics.
➲ See more details about the Master's program here
Stanford University is one of America's leading research universities with 18 institutes, 20 libraries, and a $1.6 billion annual research budget. The university was founded in 1885 by Leland Stanford, a California senator, and his wife, Jane, as a memorial to their son who died of typhoid fever. Stanford now has seven schools: business, education, engineering, law, medicine, humanities and sciences, and earth, energy & environmental sciences.
The Master of Science in Electrical Engineering at Stanford requires the completion of 45 units within five years of starting the program. Students with undergraduate degrees in mathematics, physics, or other related sciences, and various engineering branches can apply for admission. Each student has to prepare a program proposal with the help of a program adviser. Some of the courses that online students can take are circuits, software and hardware systems, physical technology and science, and signal processing, control, and optimization.
➲ See more details about the Master's program here
Texas A&M University is one of America's largest universities with an enrollment of over 60,000 students. It was founded in 1871 as the state's first public institution of higher education. What started as an institution that only accepted white males slowly began to grow as it finally opened its doors to African-Americans and then to women in the 1960s. Texas A&M University has been awarded several national recognitions including 2nd in the 'Best Value Schools' and 2nd in the '50 Best Value Master's in Engineering'.
The Master of Engineering in Electrical Engineering at Texas A&M requires a minimum of 30 credit hours. Students have to complete a total of 27 classroom hours and should submit a final project report to the Graduate Office. Online students are required to complete all degree requirements within seven years for a degree to be granted. Some of the courses offered are experimental optics, channel coding for communications systems, and time-frequency analysis and multi-rate signal processing.
➲ See more details about the Master's program here
The University of Delaware (UD) is a research-focused university that has ranked in the US News' Best Public University and Kiplinger's Best Value School. It is one of the oldest universities in the US having been founded in 1743. UD was first named as the Newark College before being officially named as the University of Delaware in 1921. Today, UD currently has more than 100 study-abroad programs in 40 countries with an enrollment of over 24,000 students.
UD's online Master of Science in Electrical and Computer Engineering degree requires a 30-credit curriculum. It covers information processing, networks, advanced wireless communications, and cybersecurity and cryptography strategies.It's most suitable for students with prior degrees in electrical, mechanical and computer engineering as well as those with a computer science or mathematics degree. Full-time online students can complete the program in two years.
➲ See more details about the Master's program here
The University of Florida (UF) is a research university that has successfully ranked as one of the 'Best Value Public Colleges' according to Forbes and 'Best Value in Public Colleges' according to Kiplinger. UF prides itself on its contribution to the state economy through its extensive research developments and programs. It reported a total of $838M in research awards in the last fiscal year and helped launch over 150 startups based on researchers' technologies in 15 years.
Its Electronic Delivery of Gator Engineering (EDGE) helps students earn an online Master of Science and Master of Engineering in Electrical and Computer Engineering. Students are required to complete 30 credits, with coursework options that include state variables in linear systems, advanced systems programming, modern control theory, and virtual computers. All students are required to create a GatorLink account, in which they can check holds, perform class registrations, and pay fees.
➲ See more details about the Master's program here
The University of Southern Queensland (USQ) is a regional university with campuses in Toowoomba, Springfield, and Ipswich. USQ was established in 1967 as the Darling Downs campus of the Queensland Institute of Technology. Today, USQ has ranked in the top 3 for graduates in full-time work in Australia with programs that let employers engage with students and allow industries to partner with USQ.
USQ offers a Master of Engineering Science with specialization in electrical and electronic engineering and a Master of Science with specialization in electrical and electronic engineering. These two programs are accredited by Engineers Australia, allowing graduates to become eligible as members at the Professional Engineer level. The programs require the completion of 12 units and 16 units respectively and can be completed within three years. Students can take advanced studies on design, structural analysis, and hydraulics. Despite the fact that courses are online, there are some residential courses that require mandatory attendance, so students will need to go on-campus and attend face-to-face lectures.