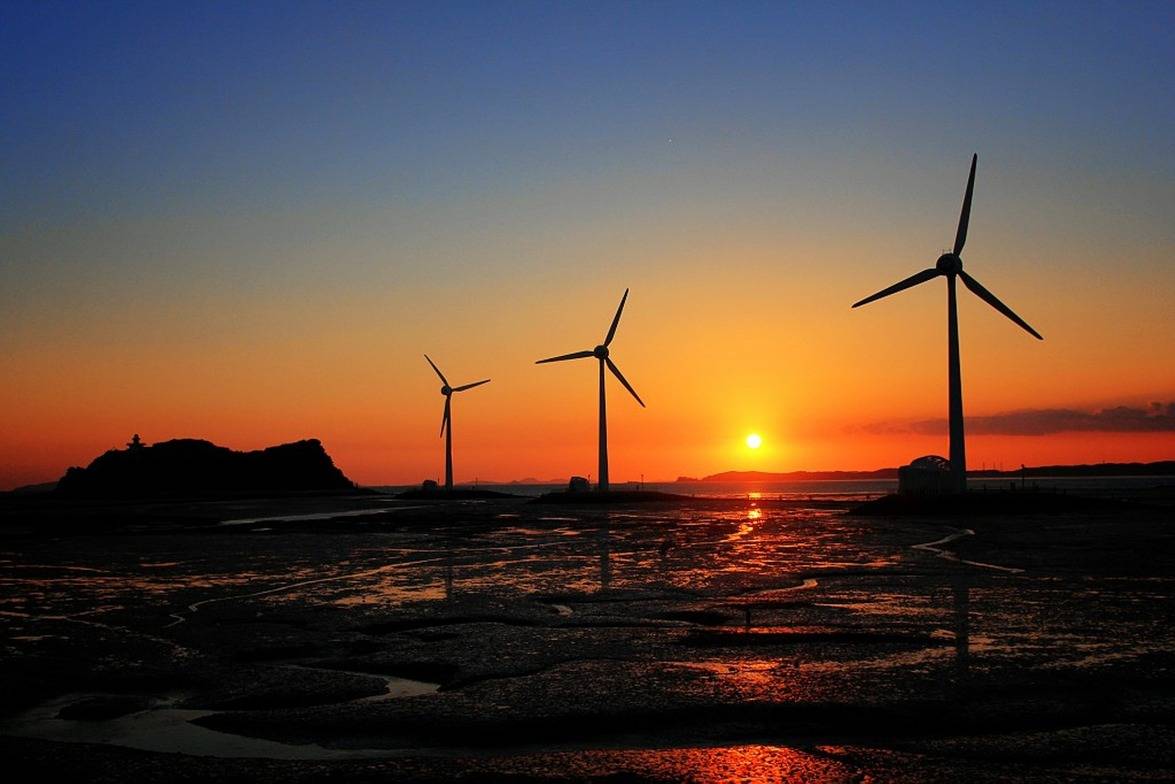 Top 5 Companies for Environmental Engineers to Work For
Read a summary or generate practice questions based on this article with the new INOMICS AI toolhere.
Are you an aspiring environmental engineer, or already working in the industry? Environmental engineering is a hot topic right now, and rightly so. With climate change upon us, we're counting on engineers like you to help save the planet. No pressure!
Environmental engineering is a broad topic. It covers a range of scientific and engineering areas that are dedicated to reducing waste and pollution, while also improving environmental conditions for all of us. It deals with innovative new technologies to help positively impact the environment we live in, and can take many forms, including civil engineering, architecture, and renewable energy sources.
Suggested Opportunities
There are lots of great companies to work for if you have a degree in environmental engineering. You could work for a company that helps find solutions against waterborne diseases. You might be also helping to design the latest renewable energy sources, such as solar panels. No matter what kind of work you do, you will be working to help save the planet. The possibilities are vast and the opportunities are great. The effects of what you'll be doing help to keep the planet and humans safe and healthy. With this call to arms in mind, here are five great environmental engineering firms making a difference that you might want to consider working for.
The name AECOM is an acronym for Architecture, Engineering, Consulting, Operations, and Maintenance, making it pretty clear what the company does. Respected trade and professional organisations regularly vote for AECOM as one of the best firms in the industry, time and again, reinforcing its already fantastic reputation. Some of the major environmental projects that the company undertakes focus around water, energy, and transportation. One current project involves helping organisations around the world solve problems relating to PFASs, which doesn't break down in the environment.
The company is global, as it operates on six continents, and its workplace practices are said to be among the best internationally, making the company a great employer. Working with AECOM gives employees the opportunity to work alongside some of the best environmental engineers across the globe.
2. SNC-Lavalin
Another global player, SNC-Lavalin is a major consulting company operating on six continents. This company, which was founded in Canada, works with various stakeholders, including communities, businesses, and governments, to provide high-quality consultation work for a variety of infrastructure, natural resources, and data projects.
Some of the company's work has included a project in Canada to reduce atmospheric emissions and a project in the United Kingdom to reduce the CO2 emissions produced by the oil and gas industry. The company has a major focus on sustainability, and recognizes the importance of changing how things are done now to ensure a high quality of life for future generations. If you are looking for an engineering job in environmental engineering, SNC-Lavalin might be worth a look.
When it comes to top employers for civil and environmental engineers, another well-established professional firm, HDR, Inc., is a very popular choice. With operations on five continents, HDR offers engineering, design, and construction services and expertise to both private organizations and to government agencies. Large scale projects like dams, complete waterways, and hazardous material facilities are the norm at HDR. When it comes to environmental work, the company has a variety of interesting projects, including in the areas of renewable energy, waste management, and drinking water.
The company has a low staff turnover, which could be linked to attractive employee compensation plans and benefits. Working with a company of this scale and reputation is sure to help advance your career in the right direction.
Jacobs is a global provider of scientific, professional, and technical services across the fields of architecture, construction, and engineering. Like the other companies on this list, Jacobs has multiple offices in many different countries, and operates on five continents. The company works with a variety of industrial, commercial, and government clients. Jacobs serves a variety of markets to provide sustainable solutions, including water, energy, and air. It will come as no surprise that Jacobs is a popular choice of employer for many engineers aspiring to collaborate with other exceptional people in the industry.
Bechtel is a respected player in the engineering, construction, and project management sectors. The company has a long track record of excellence: since 1898, it's completed over 25,000 projects in 160 countries on all seven continents. That's an incredible amount of experience and expertise. Bechtel's market focus includes a range of areas from environmental cleanup and management, sustainable energy, and waterworks. The company has a variety of impressive achievements, including working to confine the destroyed nuclear reactor at Chernobyl. When it comes to employees, the company is committed to high ethical standards, and offers ongoing training and leadership opportunities.
Hopefully, this list has given you some food for thought. If you're on the lookout for an employer who can help you grow, develop your potential in the environmental engineering industry, and provide opportunities to expand your knowledge and work with the best in the industry, then these five companies fit the bill.
This overview, of course, is by no means exhaustive. There are a large number of other extremely reputable companies out there who can offer a fantastic engineering career path. So, take your time, do your research and discover what's important to you and you have every chance of finding a company that ticks the boxes on your wishlist.
Also Interesting

Top Gifts for Electrical Engineers

Who said electrical engineers are difficult to buy for? If you're not an electrical engineering enthusiast yourself, there's a good chance you'll struggle when it comes to finding the right gift for the electrical engineer in your life. Be they a partner, spouse, brother, sister, father, mother, etc., they more than likely all have one thing in common - they're obsessed with electrical engineering! Well, fortunately for you, we've already done the hard work. Here at NewEngineer.com, we've spent hours racking our brains and have come up with a list of the top ten best gifts for electrical engineers.