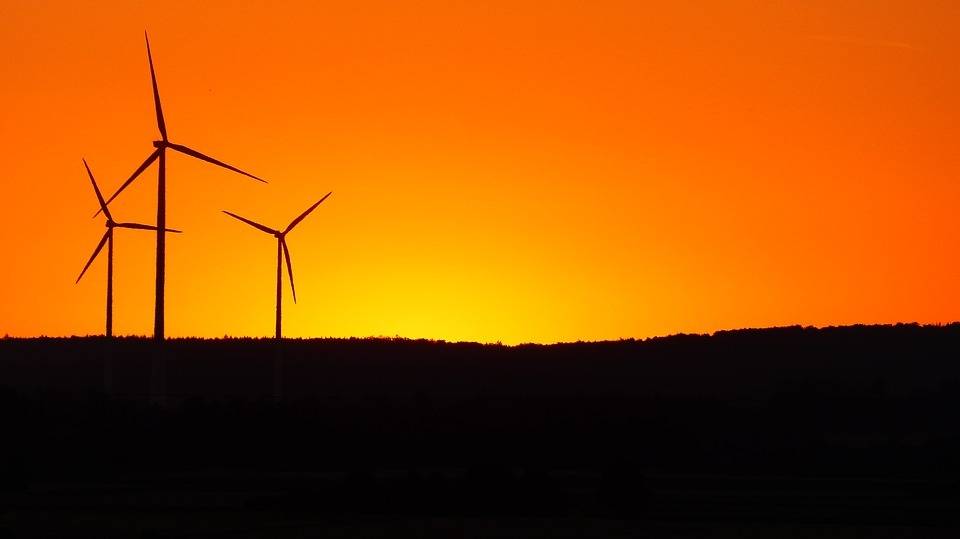 Top 5 Companies for Environmental Engineers to Work For
Are you an aspiring Environmental Engineer, or already working in the industry? Environmental engineering is a hot topic right now, and rightly so. With climate change upon us, we're counting on engineers like you to help save the planet – so no pressure. Environmental engineering is a broad topic, and covers a range of scientific and engineering areas that are dedicated to reducing waste and pollution, while improving environmental conditions for all of us. It deals with innovative new technologies to help positively impact the environment we live in, and can take many forms such as civil engineering, architecture, renewable energy sources, and more.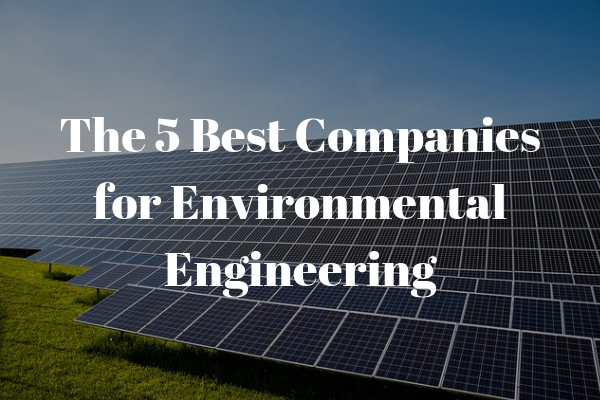 There are lots of great companies to work for if you're in the field of environmental engineering. You could work for a company that helps find solutions against waterborne diseases, or you might be helping to design the latest renewable energy sources, like solar panels, in order to help save the planet. The possibilities are vast and the opportunities great; moreover, the effects of what you'll be doing help to keep the planet and humans safe and healthy. With this call to arms in mind, here are 5 great environmental engineering firms making a difference that you might want to consider working for.
The name AECOM is an acronym for Architecture, Engineering, Consulting, Operations, and Maintenance. So, it's pretty clear what the company do. Respected trade and professional organisations regularly vote for AECOM as one of the best firms in the industry, time and again. It's fair to say it has a fantastic reputation. Major environmental projects that the company undertake focus around water, energy and transportation. The company is global and their workplace practices are said to be among the best internationally, making them a great employer. Working with AECOM gives employees the opportunity to work alongside some of the best environmental engineers across the globe.
Another global player, CH2M work with governments, organisations, businesses and communities to provide solutions to natural resource and infrastructure challenges. Established in 1946, the company has proven capabilities in a wide range of areas including water, transportation, and renewable energy technologies and can offer consulting, design, construction and project management services. Current projects at the time of writing include a deep-water container terminal expansion, a gas development project, and a water reclamation facility. The company employs over 25,000 people globally and have a foundation that supports volunteer services from within, with funding to promote sustainable communities and STEM subjects.

Another well-established professional firm, HDR, Inc., is a very popular choice among civil and environmental engineers when it comes to top employers. With global operations across the continents, HDR, Inc. offer engineering, design, and construction services and expertise to both public and government agencies, as well as privately owned businesses. Large scale projects like dams, complete waterways, and hazardous material facilities are the norm. The company have a low staff turnover, which can be linked to attractive employee compensation plans and benefits. Working with a company of this scale and reputation is sure to help advance your career in the right direction.
The Jacobs Engineering group is a global provider of scientific, professional, and technical services across the fields of architecture, construction and engineering. Like the others in the list, the Jacobs Engineering Group has multiple offices in many different countries, and again work with industrial, commercial and government clients. The company seem to have limitless capabilities in their field. In the United States, the company are often granted federal contracts, and have a reputation of being one of the most trustworthy companies in America. It might come as no surprise then that the Jacobs Engineering Group comes in as a popular choice of employer for many engineers aspiring to work with and collaborate with other exceptional people in the industry.
Bechtel are a respected, global player in the engineering, construction and project management sectors. The company's website boasts some impressive statistics on their about us page: "Since 1898, we've completed more than 25,000 extraordinary projects across 160 countries on all seven continents." That's a massive amount of experience and expertise. Their market focus includes a range of areas from environmental clean-up, infrastructure and waterworks. When it comes to employees, the company are committed to high ethical standards, and offer ongoing training and leadership opportunities.
Hopefully, this list has given you some food for thought. If you're on the lookout for an employer who can help you grow in your profession, with opportunities to expand your knowledge and work with the best in the industry then these 5 companies can fit the bill. There are a large number of other extremely reputable companies out there too, who can offer engineers a fantastic career path. So, take your time, do your research and discover what's important to you and no doubt you'll find a company that ticks all the boxes on your wish list.
---
Recommended Insights
The Top Civil Engineering Companies in Australia
Top 10 US Master's Programs in Mechatronics
Top 10 Civil Engineering Companies in Canada
Top Canadian Civil Engineering Jobs for April 2019
Also Interesting

The Best Gifts for Engineers on Father's Day

With the advent of online shopping and next-day delivery, your gift-buying troubles can be somewhat alleviated knowing it's never been easier to cop a cool present over the internet and even have it wrapped for you before it arrives, saving you the trouble of doing, well, anything, really. Luckily, this logic still stands when you're buying for an engineer - even when the engineer's your dad, and you're buying something for Father's Day (which in the English speaking world, lands on the third Sunday in June).

The Best iPad Apps for Engineers

The App Store is a wonderful place, full of things that can make your procrastination easier, more efficient, more fun. From Candy Crush to Fruit Ninja to Ballz, there are millions of ways to not get done what it was you wanted to do, whether that's working, studying, or spending time with your family.

The Top Engineering Podcasts

Do you want to be more knowledgeable in the field of engineering? Well, look no further! Whether you are walking your dog, driving a car, or travelling in a bus, a podcast can be your best friend - it is reliable, obedient and will rarely let you down (unless your phone runs out of battery). Initially introduced to be used only on your iPod, podcasting has since become a hugely successful industry, covering almost every possible topic you can think of, from making the perfect omelette, to the best way to groom your pet cat. Essential knowledge, you must admit!