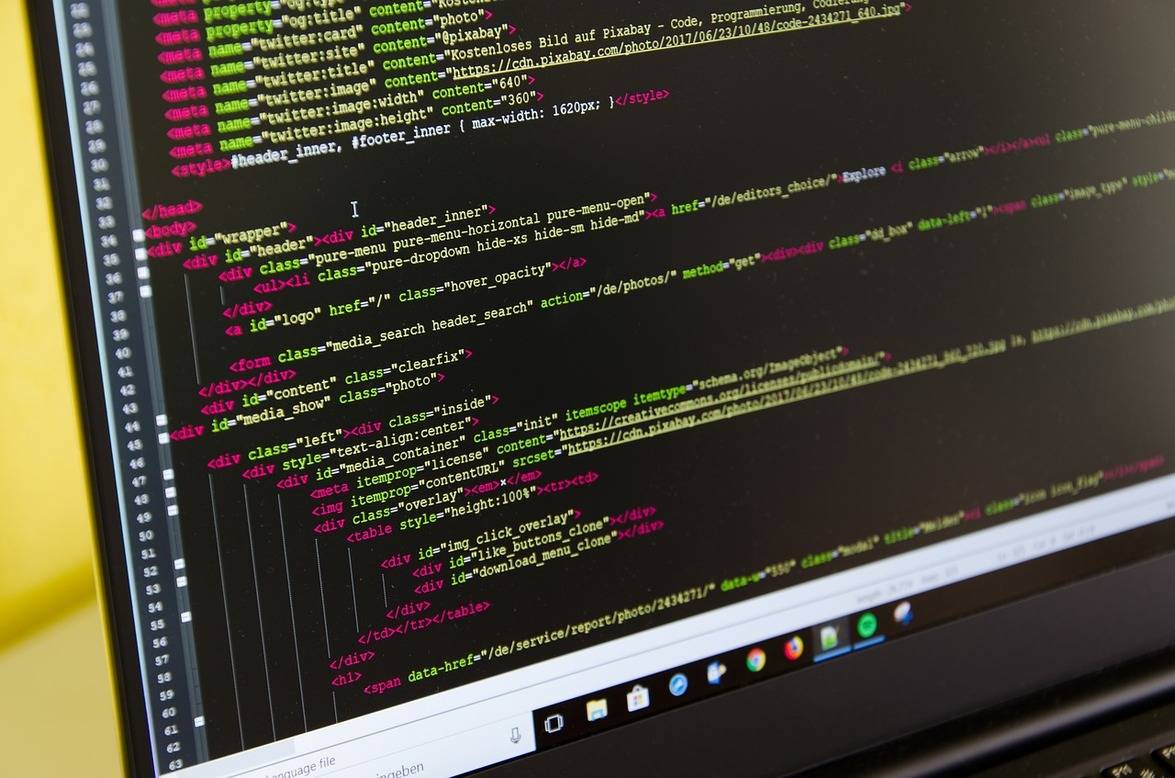 Top 10 Software Engineering Companies in Germany
Read a summary or generate practice questions based on this article with the new INOMICS AI toolhere.
Software engineers use their knowledge of engineering principles and computer programming languages to develop software. The software they make can perform a variety of different functions, ranging from removing viruses from personal computers and entertaining people with high tech games, to developing and building commercial network systems. Continue reading below to find out about ten of the top software engineering companies in Germany worth considering for a career.

1. SAP
SAP originated in 1972 when five entrepreneurs came up with a business idea for a new technology. They set out to transform the information technology industry and gained their first client. Over the years, this grew to a 437,000 strong customer base and has transformed numerous companies around the world. Using acquisitions and the continuing growth of the company, SAP has managed to bring into reality data analytics processes that are as fast as lightning. Today, the company is a global leader in cloud computing and business networks with over 98,600 employees.
Software engineers who are hired to work at SAP will join a team of creative thinkers who turn ideas into reality with the backing of vast resources. The company provides innovative job training as well as mentors, who can help less experienced professionals grow in their careers.
2. Lufthansa Systems
Lufthansa Systems GmbH & Co. KG, is one of the world's leading providers of IT services in the airline industry, with over 350 customers. It's headquartered in Frankfurt, with several other offices around Germany, and further locations in 16 countries across the globe. It works to combine industry knowledge with technological expertise and years of working experience in the field to help airlines benefit from digitalization.
Lufthansa systems offer great opportunities for software engineers aspiring for a career in the airline industry. At the time of writing, there are numerous roles available on the company's website, including software architect, product architect and specialist DevOps roles, offering opportunities at all levels. Some benefits the company offers its employees include travel offers, bonuses, flexible working hours, and childcare for employees with young families.
3. Instinctools
Headquartered in the south-eastern city of Stuttgart, Germany, Instinctools is a software development company offering services in web development, mobile development, analytics, consulting, and software testing. Since the founding of the company in 2000, Instinctools has grown to 200 employees. It has worked on numerous projects across a range of industries, including a calorie tracker, a dating app, and a home inspection app.
Software engineers looking for a role at the company can apply as a DevOps engineer, which is a role that manages code releases, selects deployment models, manages testing procedures, and communicates any issues back to the software developers. The company prides itself in the atmosphere it has created for its staff. It offers flextime to all employees, as well as the opportunity to learn English.
4. SoftServe
SoftServe was founded in 1993 and has offices around the world, including Germany. The company specializes in developing custom software as well as cybersecurity and web development. Today, the company has grown to employ over 7,800 employees with numerous clients in the retail, healthcare, and medical industries. One of the company's most notable projects includes developing an android application for smartphones to measure patient's quality of life as well as keeping track of their medical test results.
Software engineers who make it to a pre-interviewing stage for job roles will then go through a technical interview if successful, followed by a final interview with the department manager. One role engineers can apply for is a solutions architect position which requires an understanding of software languages such as Python, Java, PHP, and C++.
5. Eleks
With a regional office in Berlin, Germany, ELEKS provides services in custom software development, product design, and quality assurance for some of the world's top enterprises. Some of the company's most notable projects include digitalizing data from the European gas market, and digitally transforming car rental businesses.
The company makes an effort to hire people of all ages, with the youngest employee being 18 and the oldest being 81 as of 2019. For its employees, ELEKS go above and beyond to offer a great range of benefits, including flexible hours, health and happiness programs, mentorship programs, corporate celebrations, and regular team building activities. They also host events for the children of staff members, encouraging a work-life balance.

6. TeamViewer
TeamViewer is a software company based in Germany, and was founded in 2005. Over the past decade, the company has focused on creating cloud-based technologies that enable remote support and collaboration of individuals across the world. Today, TeamViewer's products have been used billions of times globally. In fact, its product is used by 90% of the world's top Fortune 500 companies in team collaborative efforts.
Software engineers looking for a job at TeamViewer can apply directly on the company's website to roles such as a C++ / ios IoT software engineer, with the aim of working towards making things accessible on the Edge, and improve IoT connectivity.
7. Vector
Founded over 30 years ago, Vector has been developing electronics for the automotive market and has since expanded to employ over 2,500 people across 26 locations globally including Germany. The company has a passion to develop technological solutions, tools, and provide services for embedded electronic systems. It also invests in social responsibility, education, and heavily in research and development.
Applicants interested in getting a job at Vector can expect to join a company with a strong core business and global resources in Europe, Asia, and the Americas. It is an engaging company run by engineers and advocates for an open-door environment, where lines of communication are always kept open.
8. Avira
For nearly 30 years, Avira has been one of the top freemium antivirus software suppliers in the world. Its antivirus software has been installed over 500 million times and it has expanded its product offerings to include Avira Prime as well as a Mobile Security app for smartphone devices.
The company has over 500 employees, and continues to expand. As of 2019, available jobs for software engineers include: software developer C/C++/kernel, C++ software developer windows protection platform, and a role in data analyst network protection. The company have achieved Kununu awards, including 'Top Company' which is for high ratings from former employees.
9. Nero AG
Nero is a company headquartered in the German city of Karlsruhe, with multiple regional offices around the world. The company was formed as Ahead Software GmbH in 1995, and changed its name to Nero AG in in 2005. It is one of the world's leading software engineering companies for multimedia, and creates software applications that enables people to better enjoy their music, videos, and photos. Its popular NeroHome multimedia software suite is packed with powerful applications to manage media files, edit videos, convert videos, and back-up files, and there are ample opportunities for software engineers to develop their skills in a role with the company.
10. BrainMobi
BrainMobi is a leading mobile application development company with offices around the world, and a regional office in Bonn, Germany. The company has a team of over 100 employees, and is continuing to grow. The company's main businesses are in mobile app development, web app development, game development, emerging technologies, frontend scripting and cloud computing. With such a line-up of services, software engineers can expect opportunities across different experience levels. One such role is that of HTML 5 Developers, where strong knowledge of HTML5, CSS3, BootStrap, JavaScript, JQuery, AJAX, JSON and XML is required, for a position that develops user interfaces for web applications across desktop and mobile.
---
Recommended Insights
The Top Civil Engineering Companies in Australia
Top 10 US Master's Programs in Mechatronics
Top 10 Civil Engineering Companies in Canada
Top Canadian Civil Engineering Jobs for April 2019
Also Interesting

10 Cool Gifts Every Engineer Would Love

Whether it's Christmas or an upcoming birthday, gifts are a fantastic way to show another person you care.

Top Gifts for Electrical Engineers

Who said electrical engineers are difficult to buy for? If you're not an electrical engineering enthusiast yourself, there's a good chance you'll struggle when it comes to finding the right gift for the electrical engineer in your life. Be they a partner, spouse, brother, sister, father, mother, etc., they more than likely all have one thing in common - they're obsessed with electrical engineering! Well, fortunately for you, we've already done the hard work. Here at NewEngineer.com, we've spent hours racking our brains and have come up with a list of the top ten best gifts for electrical engineers.