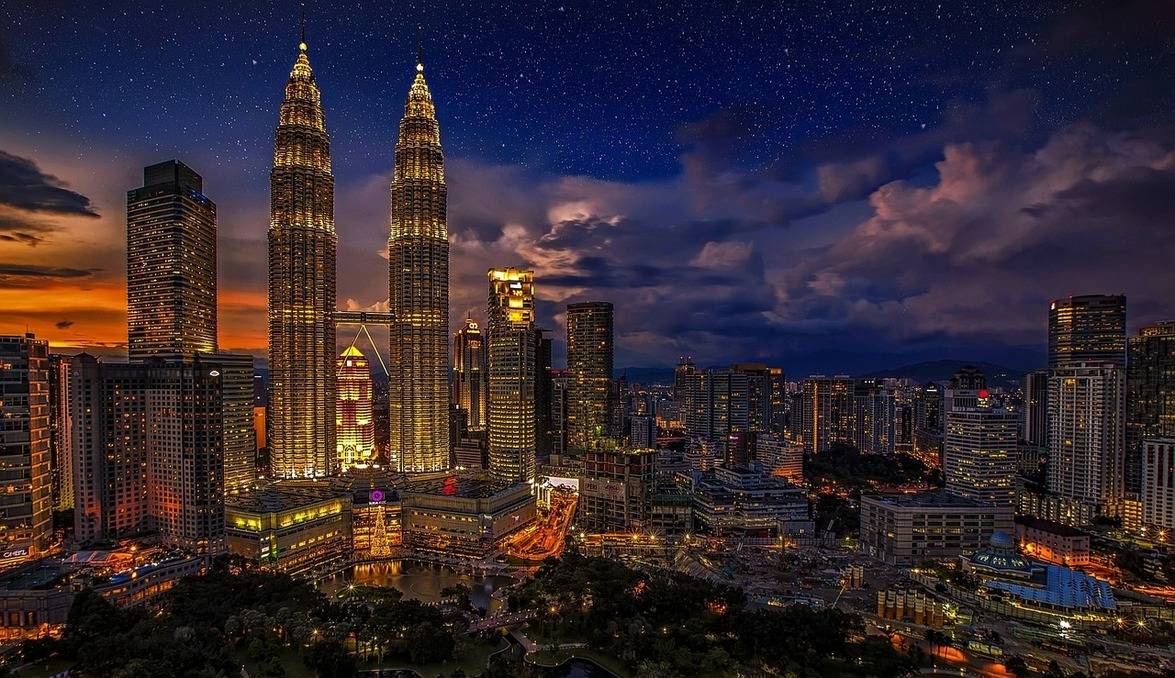 Top 10 Most Affordable Cities to Study Engineering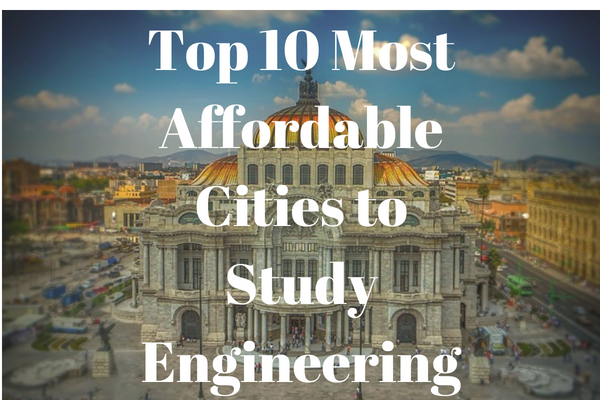 Engineering and research related professions are undoubtedly some of the most popular in current times, with a significant proportion of our passionate youth opting for these majors in university. Owing to this, almost every major city in the world has well-established educational institutes that offer professional engineering degrees, allowing students to get the vocational training they need, to excel in their careers.
However, like any major decision in one's life, the decision of choosing which university to go to is something most students contemplate deeply. Money is perhaps the most considered factor when taking this decision. Students need to make sure that they can cover costs like tuition fees, rent, accommodation, and much more, while they study for their degree. In this article, we have compiled a list of the 10 most affordable cities for engineering students. This is based on the online database Numbeo, the Mercer cost of living index, and the QS World Rankings.
The capital of Malaysia, a cosmopolitan hub built on modern lines, is a prime city for those who wish for a quality education at a reasonable price. With top-ranked universities like the Universiti Malaya, 22nd according to QS for engineering, students can also live under $800/month with cheap accommodation and travel.
Beijing is the second biggest city in China, offering a diverse culture that has both historical importance and futuristic attributes. This city ranks well on the cost of living index with decent rent and transportation scores and has some top class universities like the Tsinghua University (10th best for engineering).
Known for its rich cultural history, baroque architecture, and a diverse population, Mexico City offers prospective engineering students a combination of affordability and quality education. Universidad Nacional Autónoma de México is a top-ranked university that's renowned for its research-intensive studies. All cost of living indexes indicate that Mexico City has low-cost accommodation as well as cheap foods and transport.
Situated at the edge of the Neva river, Saint Petersburg is home to a brilliant culture that has much to offer to outsiders. For engineering students, it has relatively cheap accommodation and items of daily use, and of course great universities like the Saint Petersburg State University.
Cape Town is the best that the continent of Africa has to offer. Sitting right at the point where the Atlantic and Indian oceans meet, it boasts captivating beaches. From a student's point of view, it is highly affordable, with the cost of living index comparable to that of cheap cities like Jeddah and Budapest. The University of Cape Town has a great engineering department with 5+ sub-departments for students.
Taipei City is the populous capital of Taiwan, one of the emerging countries of Asia. What you can enjoy as a student there is low rent/property prices and comparatively low costs for groceries and transport. Taiwan's best university, ranked 76th best in the world by QS, National Taiwan University, is situated here. With tuition fees around only $2000, it's very affordable.
Home to the vividly distinct culture of Spain and beautiful geography, Valencia is surely one of the cities that should be on your checklist. For students, Valencia is an ideal city due to its distinct culture and lifestyle. According to QS, the Universidad Politecnico Valencia is the 134th best institute in the world for engineering, which is a good rank, given the affordability and cultural diversity this city offers.
Germany, also known as the land of ideas, is the perfect study destination for young engineers. With lower costs of living when compared to the European average, its capital Berlin has easily made our list. A student can expect to pass his month with under $1000 and study in prestigious universities like the globally ranked 144th Technische Universität Berlin.
This Italian city is a cultural and business hub, making it a great choice for international students to study in. The estimated cost of living is around $1000/month, which is much less compared to major European centres with a quality education. The best university in Turin is the 33rd best for engineering worldwide, Politecnico di Torino, offering tuition fees of $1500/month.
China's biggest city is the perfect destination for studying engineering given its educational ranking, natural and man-made attractions, as well as the metropolitan societal structure. The cost of living can be as low as $800/month for students, who can study English-language engineering courses in prestigious universities like Shanghai Jiao Tong University. This university is 62nd in the QA global ranking, with tuition fees in the $12000/year range.
For a comprehensive list of engineering study options outside of these destinations take a look at the best Engineering Programs we are listing now on NewEngineer.com!
---
Recommended articles
5 Recent Technological Advances Engineers Should Be Excited About
10 New Year's Resolution Ideas Perfect for Engineers
Top 10 US Masters Programs in Structural Engineering
6 Podcasts Every Engineer Should Subscribe To
10 Cool Gifts Every Engineer Would Love
5 Ways Wearable Technology Can Change the Manufacturing Industry
Top 5 Aerospace Companies to Work For
Five Exciting Engineering Jobs of the Future
Also Interesting

The Top Academic Journals for Engineers

Academic journals are a place for researchers to read the latest research findings, publish their own works, and to comment on and discuss various scholarly topics. They are usually periodic publications that are peer-reviewed and focus on specific topics such as nanotechnology or material science. In the engineering field alone, there are numerous scientific journals dedicated to specific disciplines such as mechanical engineering, civil engineering, and chemical engineering.

The Best iPad Apps for Engineers

The App Store is a wonderful place, full of things that can make your procrastination easier, more efficient, more fun. From Candy Crush to Fruit Ninja to Ballz, there are millions of ways to not get done what it was you wanted to do, whether that's working, studying, or spending time with your family.

The Best Online Video Games for Engineers

Maybe you're looking for something to distract you for ten minutes on the train. Perhaps you're avoiding starting that big project at work. Or you're at home with your kids getting on your nerves, so you want to give them something vaguely 'educational' to play on your phone. It could be you're just bore during lockdown, and you've done all your work for the day. (Congrats!) Whatever the case may be, we've got a list of the top online games for engineers so you can procrastinate to the very best of your ability.