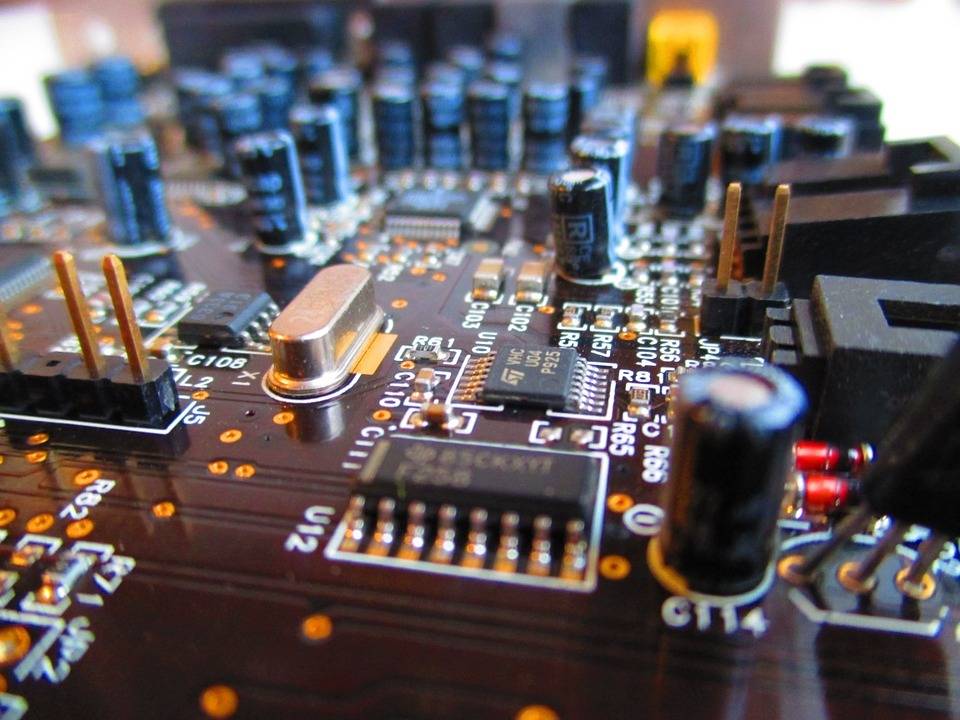 Top 10 Master's Programs in Electrical Engineering
Read a summary or generate practice questions based on this article with the new INOMICS AI toolhere.
Electrical engineering is the field that deals with the research and application of electricity, electromagnetism and electronics. It is highly lucrative as all people rely on products in their everyday life that require the expertise of electrical engineers to function (and even exist). A degree in Electrical Engineering teaches students the skills necessary for a successful and fulfilling career in private companies, government organizations, or even as an entrepreneur, so let's look at the top 10 Master's Programs in Electrical Engineering. For more helpful engineering related advice, news, conferences and career opportunities subscribe to NewEngineer.com here.
The University of Maryland's A. James Clark School of Engineering offers a premier program, ranked among the top 25 in the world. Located just a few miles outside Washington, D.C., the Clark School is known for its ties to high-tech companies and federal laboratories, offering students and faculty access to unique professional opportunities.
The Master's Program in Electrical Engineering (M.E.) is designed to educate students and give them the necessary skills to perform as efficient and highly qualified professionals in the specializations of Power and Control Systems. Both specializations focus on modeling, design and practical knowledge of systems.
The Master's Degree in Engineering expands on students' scientific and technical knowledge in engineering, enabling them to initiate research and technological innovation. The focus is on training autonomous and competent specialists able to practice a high-level professional practice in different fields of engineering and applied sciences.
The Graduate Diploma in Engineering is for students who specialize in engineering and project management. It allows students to integrate and apply the knowledge acquired in the courses within the chosen framework of a project of innovation, development, technological transfer or intervention in their career development.
The non-thesis program from the Northern Arizona University is a MEng EE degree that focuses on developing advanced electrical engineering expertise through a project-based experience. Graduates with this degree gain advanced expertise and are well-qualified to work in various electrical engineering applications.

The Cornell Tech's Electrical & Computer Engineering Masters combines Cornell University's proven academic rigor with the energy and the opportunity of New York's tech start-up community. The year-long immersive program is ideal for engineers, scientists and quantitative analysts looking to gain a deeper understanding of state-of-the art methods in signal processing, data science and decision theory.
MIT's System Design and Management (SDM) master's program in engineering and management educates mid-career professionals to lead effectively and creatively by using complex systems to solve large-scale challenges in product design, development, execution and innovation.
The master's degree program in Electrical Engineering at Stanford provides advanced preparation for professional practice through a highly customizable, coursework-based curriculum. Stanford Engineering School has been at the forefront of innovation for nearly a century with nine departments, several institutes and many labs and centers.
The Master Sensor System Engineering (SSE) from Hanze University of Applied Sciences in the Netherlands is a one-year course that gives students knowledge about sensor applications needed for any type of specialization.
The National Central University offers a degree in Applied Materials Science to build expertise in research and development in material science and technology. The research topics include the practical and theoretical aspects of materials, their utilization, and their physical and chemical properties in relation to the structures. The program consists of about 20 faculty members from College of Science and College of Engineering, including physics, chemistry, mechanical engineering & chemical and materials engineering.
Engineering and Technology are fields of great interest that fascinate people with still better and more exciting inventions, produced by applying theoretical knowledge to ideas that aim to benefit the world with structures and inventions of great value and capacity. And a Master's in Engineering and Technology is simply a step towards a rewarding career in this sector.
---
Recommended articles

5 Exciting New Advancements in Engineering Technology
5 Fun Ways to get Kids Into Engineering
Top 10 Countries for Engineers to Move to

5 Institutions Advancing Women in Engineering
How to Choose the Right Engineering Mentor
Top 10 Companies for Mechanical Engineers to Work at
10 Engineering Conferences to Attend in 2017
5 Ways Engineers are Shaping the Future
Top 5 Aerospace Engineering Schools in the World