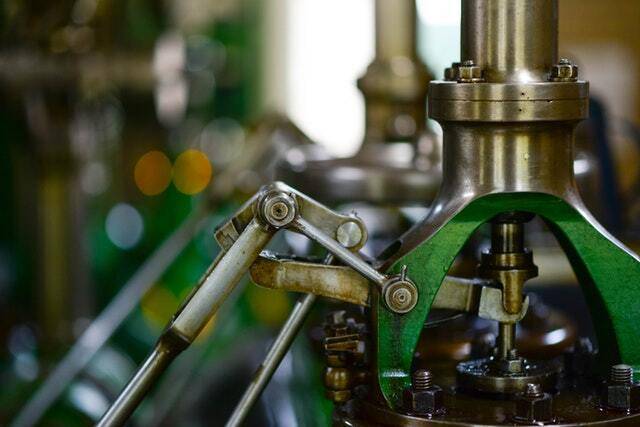 Top 10 Industrial Engineering Masters
Read a summary or generate practice questions based on this article with the new INOMICS AI toolhere.
A masters in Industrial Engineering gives you all the skills you need to gain employment in manufacturing, managing supply chain systems, or warehousing. You will learn how to apply 21st-century technology solutions to manufacturing challenges. Many courses also offer modules in mathematical modelling, simulation and optimisation. An Industrial Engineering masters can lead to a number of careers including maintenance engineer, quality control manager, systems engineer, sales engineer, etc. The skills needed to be a successful industrial engineer are problem-solving, a basic knowledge of mechanical engineering, strong mathematical understanding, technology design, critical thinking, communication skills, and product and system analysis skills.
Additional information about education-advancing engineering courses can be found on New Engineer.com
What to look for in an Industrial Engineering Master's course
There are a number of factors to consider when choosing a masters course in Industrial Engineering.
Location
There are high-quality industrial masters courses available across the globe, mainly in the US, UK and Europe. Courses that have the best research facilities tend to be near major cities.
Quality of Tuition & Resources
The quality of tuition is important to any course, but especially in a specialised area such as industrial engineering. Ideally, you want a faculty that has close ties with private industry and has excellent research facilities. This isn't necessarily confined to the prestigious universities, some of the less well-known ones have a lot to offer too.
Fees
Tuition fees vary wildly from institution to institution. If you want to minimise your student debt, shop around for lower fees. Some universities offer scholarships or bursaries, especially those with close ties to industry, so look out for those. Also, some colleges charge different rates for international students, so check this before enrolling.
Georgia Tech is a highly-regarded American university. Their masters program consists of all the major topics, as well as a choice of technical electives on topics such as statistics, mechanical engineering, operations, and management. This is a great choice if you want a post-graduate qualification from a high-quality institution that will stand out on your CV.
Hochschule Stralsund is located right on the Baltic Sea and has distinctive German architecture, making it a lovely location to study in. The master's course in Industrial Engineering is highly-rated too. The course covers probability and applied statistics, strategic management, economy and technology, technology management, international accounting and e-logistics management. The tuition fees are reasonable too, considering the quality of the university and resources.
This industrial engineering course concentrates on developing critical thinking and analytical skills. The MSc prepares graduates for a career in operations or supply chain management. The course is structured to learn industrial techniques, methods and models, with a focus on resolving operational and systemic problems. You will get hands-on use of the technology and apply statistical modelling using the latest software.
This is a top-tier course from a highly ranked university. The Industrial and Operations Engineering masters concentrates on the design and optimisation of systems in growth industries such as finance, insurance, healthcare, transportation, environmental conservation and data processing.
Hong Kong University's Industrial Engineering and Logistics Management master has a particular focus on supply chain management and logistics, as well as operational and financial management. Situated not too far away from the industrial heartland of China, this is a course that can lead to great employment opportunities in the far east.
This masters course in Industrial Engineering and Management prepares students to become industry leaders. With a strong focus on applying technology in industrial businesses and the management of operations, this course is ideal for ambitious, technically minded graduates.
This course from a prestigious university concentrates on the management aspect of industrial engineering, combining MBA principles with engineering quantitative and analytical skills. This prepares engineers to take up leadership roles within industrial organisations.
This is an accelerated master's course that gives you experience with the latest industrial technology in your field of interest. You also get the opportunity to master the management of complex industrial projects, leading a team and managing operations and finance.
The master in Industrial Engineering Technology is a research-based course in which graduates research a specific area of industry, focusing on the engineering technology used. This is a good course for people who want to practice the applications of industrial technology first-hand.
This master's course is very industry-focused and practical. You will spend at least 12 weeks of the course on a project gaining real-life industrial experience and developing the skills necessary for a career in industrial engineering. Another interesting feature of this course is that you will get the opportunity to form a virtual company using all the skills and business management understanding you have gained on the course.
Looking to boost your engineering career? Take a look at the best Engineering Conferences we have listed on NewEngineer.com!
Recommended articles

Top 5 Companies for Robotics Engineers to Work for
5 Ways Augmented Reality is Changing Engineering
The 5 Biggest Engineering Mistakes of the 20th Century
Top 5 Companies for Bio & Biomedical Engineers to Work For
The 10 Best Engineering Blogs You Must Read
Top 10 Postgraduate Engineering Summer Schools 2017
Top 10 Master's Programs in Electrical Engineering
5 Exciting New Advancements in Engineering Technology