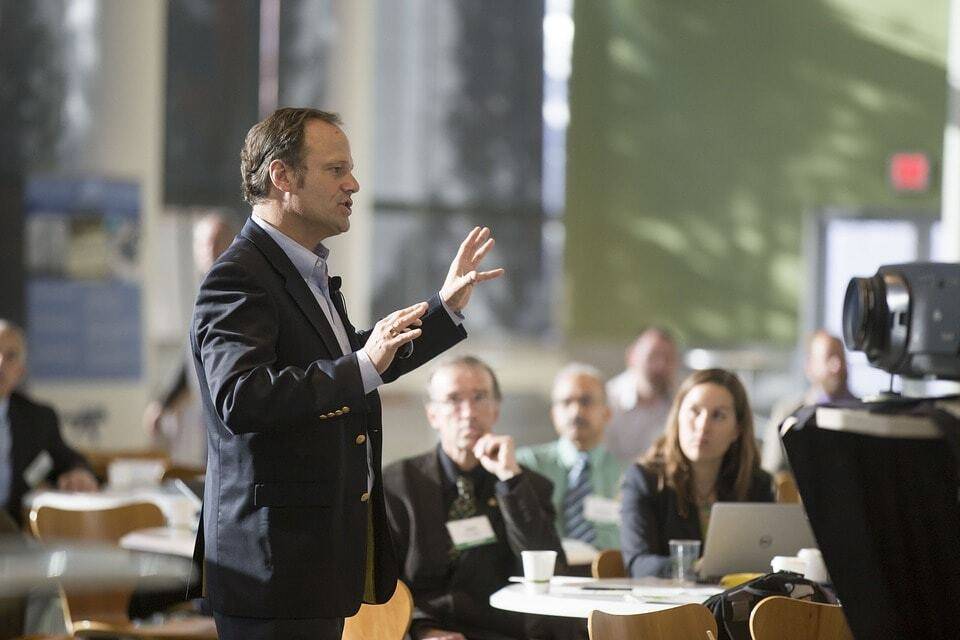 Top 10 Conferences for Mechanical Engineers
Read a summary or generate practice questions based on this article with the new INOMICS AI toolhere.
As with any highly technical field, it is extremely important to stay up to date with all advances in your specific area of expertise. The conferences listed below are made up of 5 main categories, namely, materials science, finite element analysis, additive manufacturing, traditional manufacturing, and robotics. This is by no means a complete list; however, it aims to be relevant to most, if not all branches of mechanical engineering.
Looking to boost your engineering career? Take a look at the best Engineering Conferences we have listed on NewEngineer.com!

Materials Science
Materials science is a critical part of mechanical engineering as choosing the correct material for a specified function is often very difficult. Cost, ease of manufacture, weight, chemical resistance and mechanical strength all need to be balanced to allow for the most efficient design. It is critical for an engineer to stay up to date with materials science to best make use of new technologies.
19-20 January 2018
Kolkata, India
This conference covers advanced topics in materials science which include; Nanomaterials, Graphene, computational materials, ceramics and many others. If your goal is to get a broad overview of new cutting-edge materials then be sure to attend this event.
27-28 February
Dubai, UAE
As the title suggests, this conference focuses on advances made within the field of material science and engineering. The conference invites topics including but not limited to; Composites, ceramics, biomaterials, environmentally friendly materials and many more.

Finite Element Analysis
FEA has become an indispensable tool in today's rapid product development environment. It would be impossible to iterate as many designs a few decades ago. It is now possible to run extremely advanced coupled analyses that can accurately predict complex real-world situations. New techniques for more efficient analyses are constantly being developed and it's therefore critical to remain up to date with these developments.
24-25 April 2018
Göteborg, Sweden
This NAFEMS organised conference gives an independent and neutral overview of the state of engineering simulation. Alongside the standard industry and academic speakers, the event also includes software and hardware exhibitions.
20-21 July 2018
Bangalore, India
This unique conference presents topics on the entire design lifecycle engineering analysis all the way through to manufacture by means of 3D printing. This is an ideal conference to gain insight on how numerous technologies can be combined to allow streamlined and efficient design processes.

Additive Manufacturing (AM)
Additive manufacturing is not a new technology, nor is it just for making relatively useless plastic trinkets at home. Some of the most complex parts currently manufactured using traditional techniques are moving over to AM since the parts can be created in one operation. Some examples of this are parts for rocket engines and turbine blades.
20-22 February 2018
Krailling, Germany
This conference is a perfect showcase for AM as it highlights the usefulness of AM in the manufacture of advanced high-stress components. Some key topics include materials and process qualification, quality management systems and IP protection.
10-12 July 2018
Nottingham, UK
This conference offers a mix of the academic and industry realms of AM. New cutting-edge research is placed next to state of the art machinery and products. This gives the attendee a perfect glimpse of the current state of AM as well as the research currently being undertaken for the development of the next generation of AM technologies.

Traditional Manufacturing
The previous topic mentioned the rising tide of additive manufacturing that is set to sweep across all facets of manufacturing. However, this does not mean that traditional machining techniques will be relegated to the history books. AM is still far more expensive than traditional manufacturing and this will remain the case for some time.
10-15 September 2018
Chicago, USA
IMTS has been exhibiting manufacturing technologies for the past 90 years and attracts attendees and exhibitors from all over the world. IMTS is more than just a conference, however, as its main purpose is to bring suppliers and customers together in a truly awe-inspiring display of manufacturing technologies.
17-18 April 2018
Donostia, Spain
This conference focuses on all aspects of machining with topics that include the numerical and analytical modelling of machining, to new developments in machining technology.

Robotics
We have all seen the eerily human robots created by Boston Dynamics; what used to be science fiction is now a reality. Robotics will revolutionise every single aspect of life from self-driving cars to completely automated manufacturing facilities.
21-25 May 2018
Brisbane, Australia
ICRA is the IEEE's robotics and automation societies flagship conference and serves as a meeting place for experts in the field of automation and robotics. If you are interested in the state of robotics and automation, then this is the place to be.
29-31 July 2018
Porto, Portugal
This conference will include topics such as intelligent control systems, robotics, automation, and sensors to name a few. The full landscape of robotics is covered and as such should not be missed.
---
Recommended articles

Top 10 US Master's Programs in Mechatronics
The 10 Best Conferences for Civil Engineers to Attend in 2018
5 of the Most In-Demand Engineering Jobs for 2018
The 10 Best Additive Manufacturing/3D Printing Events to Attend in 2018
Five Ways Engineers Can Prepare for the Fourth Industrial Revolution
5 Recent Technological Advances Engineers Should Be Excited About
10 New Year's Resolution Ideas Perfect for Engineers
Top 10 US Masters Programs in Structural Engineering
6 Podcasts Every Engineer Should Subscribe To