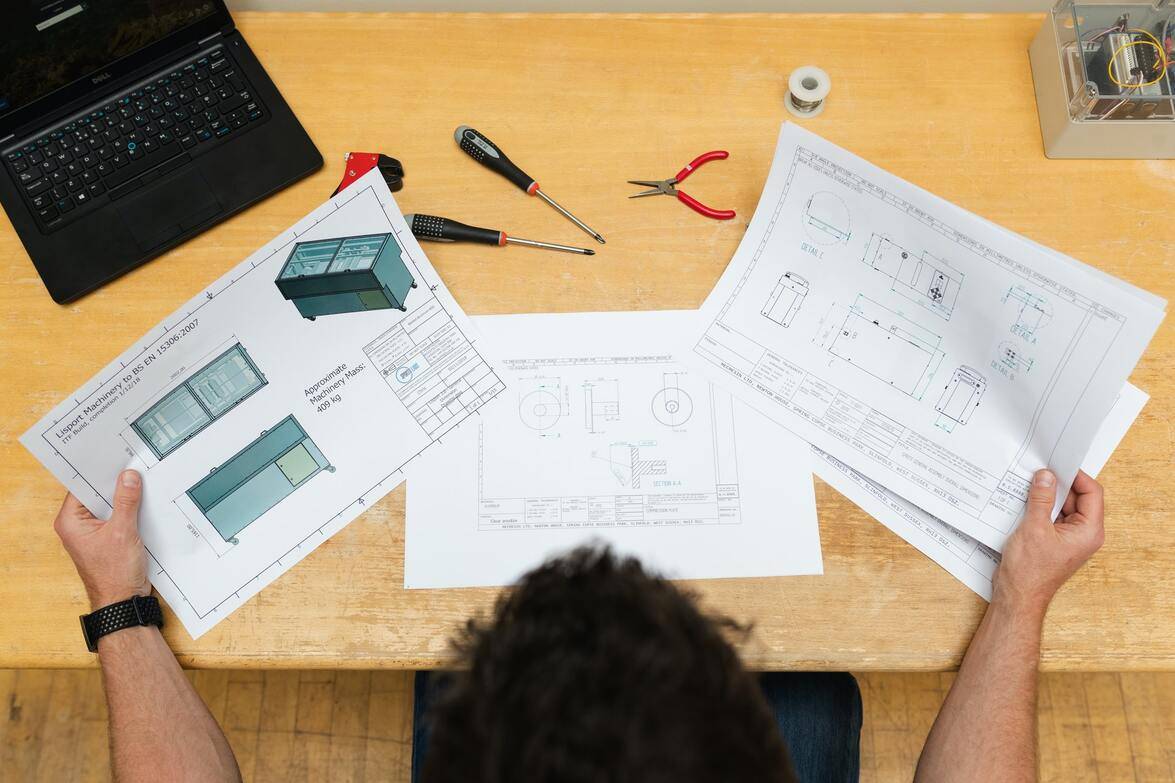 Extracurricular
The Top Engineering Summer Schools in Europe
Engineering as a discipline is as vast as it is interesting. It is also one of the toughest courses to study. For young scholars looking to delve into this amazing and complex field, knowing where to begin can be an uphill task. Furthermore, excelling as an engineering student requires extra effort. Thankfully, engineering summer schools exist to help out. These are specialised learning programs that take place during summer, outside of the normal academic year. In this article, we will discuss the top engineering summer schools in Europe, their activities, and what makes them some of the best.
Peter the Great Saint Petersburg Polytechnic University (SPbPU), Russia, brings you the International Polytechnic Summer School. This school is open to students from around the world who are interested in the Engineering, Science and Technology sectors. Students can choose one of the 35 summer courses in 10 fields to study over a one to four week period. The intensive academic programme includes lectures, practice, study visits to laboratories, field trips to enterprises, and workshops from international industry experts. Courses in this programme are developed to European standards and are recognised internationally. Successful students are awarded from 2 up to 6 ECTS credits.
When it comes to socio-cultural activities, the polytechnic school has an amazing package. Students are treated to a boat trip, a picnic at a seashore, a music festival, a Pub Quiz, an excursion to the Hermitage museum of fine arts, and trips to the world-famous fountains of Peterhof as well as the palace and park ensemble of Tsarskoye Selo. They also receive an intensive Russian language and culture class.
From robotics, electronics, digital parts, to 3D printing and interactive design, the ESME SUDRIA School teaches participants the essential technical knowledge and skills needed to design and build robots. Little wonder the school's slogan is "become a maker". This program is organised by ESME SUDRIA, an engineering school in France. It takes place in three European cities; Paris, Lille, and Brussels. It is open to students who have completed one or two years of higher education, are creative and curious, and have a knack for DIY and digital technologies.
Over a period of three weeks, participants are able to work and study in a creative environment with access to technology such as laser cutters, 3D printers, CNC milling machines, etc. The programme also includes excursions and field trips around the three cities. At the end of the programme, participants are awarded 6 ECTS credits.
This summer school focuses on the science and technology involved in sustainable energy. It takes place at the RWTH Aachen University, Germany. The program is open to students currently studying for an engineering or science degree. Participants must be above 18 years old.
In three rigorous weeks, participants of this summer school will be introduced to the mathematical and scientific basis of building energy performance modelling and simulation systems. They are also taught the implementation of such models using computer-based numerical methods and computer algebra systems. Detailed introductions to relevant topics in sustainable energy are given. Upon successful completion of this programme, participants are awarded certificates which detail the work covered.
The IPL (institute Polytechnique de Lyon) summer school is one of the biggest engineering summer schools in France. The programme takes place in Lyon over a course of 5 weeks. The IPL is divided into four different engineering schools. This distinction also goes for its summer program. The schools are CPE Lyon, ECAM Lyon, ISARA Lyon, and ITECH Lyon. They each handle different courses. Participants will select one of the following courses handled by their respective schools: Chemical analysis and chemical engineering (CPE Lyon), energy and sustainability (ECAM Lyon), agro-ecology and alternate food systems (ISARA Lyon), and polymer and materials science engineering (ITECH Lyon).
As part of its program, the IPL summer school has an amazing line up of industry visits and cultural outings. These include trips to different chocolate, wine and cheese producers. There is also a French language and culture class.
This summer course is organised by the Turin-based European Institute of Design. Considering that Turin is the automotive capital of Italy, this car design course is perfectly situated. The 3-week course is open to motivated students and professionals alike who want to learn a thing or two about automobiles and automobile design. In this programme, participants are first introduced to the history of the automobile industry. They are then taught how to visualise a concept correctly and observe an object from different points of view. Next, they will understand the techniques of perspective and volume. This will enable them to develop creative concepts and translate them into car design projects. Finally, participants are taught how to produce models of their design in a modelling lab. In order to provide a complete learning experience, this summer course includes trips to prestigious car companies such as Ferrari.
This summer school is organised by the University of Applied Sciences, Utrecht, Netherlands and is open to college students, as well as, practising professionals. In this 2-week programme, participants will learn how to put systems engineering into practice. Participants will be introduced to the fundamentals of system engineering and its applications. They will be taught how to systematically combine systems theory with engineering skills in order to manage interdisciplinary assignments and complex projects. This course is very interactive and challenging. To gain real-life experience, students are treated to a number of field trips.
This summer school is also organised by the University of Applied Sciences, Utrecht, Netherlands. It is open to students who have completed at least one year of undergraduate study. In this course, students will learn the basics of agile prototyping, a fast-rising technology in the field of production. This involves a combination of theory and practical-intensive lectures. Students will learn how to use prototyping techniques and machines such as water jetting, PCB programming, 3D printing, etc. At the end of this one week program, participants are awarded 2 ECTS credits.
Also Interesting

Chemicals in the Shipping Container Industry

Inventory of hazardous substances in container vessels: another necessary but bureaucratic burden for carriers

The European Union (EU) is working very hard to make ship recycling greener and safer in the future. It is quite clear that the dismantling of ships in many parts of South Asia in its current state is not acceptable, either from an environmental or a social point of view. Ship recycling regulations, adopted seven years ago, are finally gathering pace now.

5 Fun Ways to Get Kids Into Engineering

The future of every sector is the people driving it forward, those who are idealistic and motivated enough to push the boundaries of what's considered possible. In the field of engineering, like every other, this is often young people. It's imperative, therefore, that kids get exposed to, and excited about, STEM education and engineering as early as possible. With that in mind here are 5 possible ways you can give your engineering-oriented child a nudge in the right direction!

Top 10 Companies for Civil Engineers to Work for

Before the coronavirus COVID-19 pandemic, we were in the middle of a construction boom, fuelled by large civil engineering projects in India and the Middle East. While COVID affected this somewhat, now is still a good time to plan for your next civil engineering job. There have rarely been so many opportunities in both developed countries and the developing world. This article is going to give you the lowdown on what the best companies offer to their employees and some criteria you can use to pick out the best of the bunch.