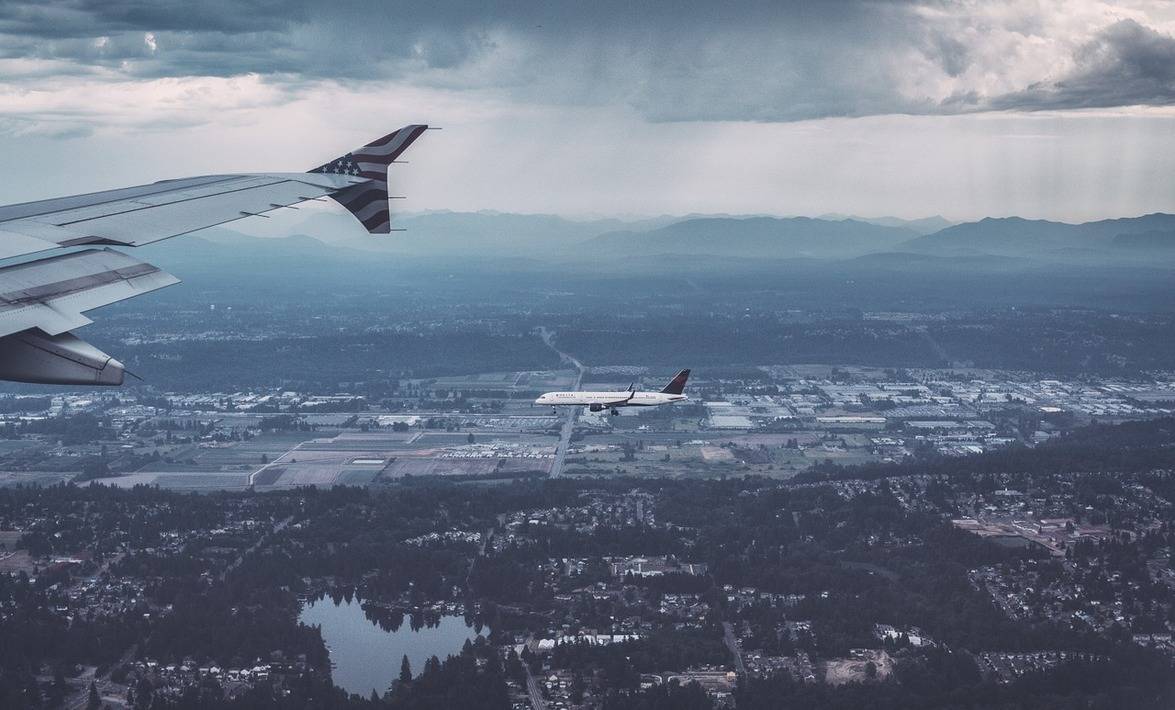 The Best Conferences for Aeronautical Engineers in the US in 2020
Among all engineering professionals, aeronautical engineers are arguably expected to be the most informed and up-to-date on current trends and technologies. As innovators working at the cutting edge, they help develop the world's aviation and space technology and state-of-the-art defense systems.
In the US, demand for aerospace and aeronautical engineers (which are categorized together by the U.S. Bureau of Labor Statistics, or BLS) is projected to grow annually at only 2% from 2018 to 2028. Because of this slower-than-average increase, competition among aeronautical engineers can be tough. To increase the chances of getting hired or promoted, engineers in this field need to frequently update their knowledge and widen their network of connections. Attending some of the various aeronautical engineering conferences in the US can help keep you in the know.

1. 2020 IEEE Aerospace Conference
March 7-14, 2020
Yellowstone Conference Center
Big Sky, Montana
The international IEEE Aerospace Conference is a gathering of aerospace experts, academics, military personnel, and industry leaders which aims to help enhance knowledge on the science and technology of aerospace systems, their applications in different sectors of the field, and the government policies that affect the industry. Attendees will be able to join in on various technical and networking programs to include professional discussions and organized social gatherings.
Some of the scheduled discussions during the conference are:
Management, systems engineering, and cost

Air vehicle systems and technologies

Remote sensing

Avionics and electronics for space applications

Government plans, policies, and education
Registration is currently still open for interested attendees. Prices vary depending on membership status and inclusions. Rates start at $125, and go all the way up to $1,520.00.
2. 2020 AIAA DEFENSE Forum
May 5-7, 2020
Kossiakoff Conference Center
Johns Hopkins University Applied Physics Laboratory
Laurel, Maryland
The theme of this year's AIAA DEFENSE Forum is "Compete, Deter, and Win: Innovation at the Speed of Relevance." The event provides a venue for leaders from the military, government, industry, and academia to discuss the programmatic, strategic, and technical topics and policies of the aerospace and defense community. There will be a technical program for deep analysis and high-level plenary sessions. The schedule is still being developed, but the initial list includes various topics such as the accelerating transitions between technologies and an update from the DoD R&E Assistant Directors on technology developments, critical roles of key players in getting these technology into the warfighter.
Online registration began last November, and early member registrations end on April 13, 2020. Standard member registration will run from April 14 to May 7, 2020. The full conference rate starts at $649, and ranges up to $1,149, depending on membership status.
3. Global Congress on Aerospace and Aeronautical Engineering
May 18-19, 2020
Crowne Plaza Miami International Airport Hotel
Miami FL
With the theme of "Exploring and Enlightening the Future Technology in Aerospace & Aeronautical Engineering," the so-called Aero-2020 Congress is set to provide an opportunity for delegates to meet, network, and exchange ideas in the fields of aeronautics, aerospace, and mechanics. It serves as a venue to trade data, learn new approaches, and look at aerospace through a wider lens. Participants are expected to come from various universities, colleges, societies, institutions, communities, and companies.
This American aeronautical engineering conference in the US will cover topics such as:
Advanced lightweight and composite aero-structures

Satellite communications

Aerophyscial mechanics and motion control

Aviation and aeronautics

Exploiting military technology in civil applications and vice versa
Midterm registration for potential participants will be open until February 18, 2020. Fees range from $599 to $949, depending on the type of registration. Options include speaker registration, delegate registration, YRF registration, and poster registration.
4. 2020 AIAA Aviation and Aeronautics Forum and Exposition
June 15-19, 2020
Reno-Sparks Convention Center
Reno, Nevada
The 2020 AIAA AVIATION Forum is a one-of-a-kind aviation event intended to cover the entire scope of aviation - from business to research, development, and technology. It is an integrated program that will discuss the key challenges and opportunities that affect global aviation policy, research and development, environmental issues, emerging markets, and technological proliferation. Expert business leaders, innovators, and thought leaders from around the world will join in the discussion.
Some of the topics included in the program are:
The operations of flying further and higher

Flying faster with the science of hypersonics: challenges and opportunities

Catalyzing and enabling transformation in aeronautics and space

NASA aeronautics shaping the future of flight
Online registration begins in February 2020, and prices (both for members and otherwise) are yet to be disclosed.
5. AAS/AIAA Astrodynamics Specialist Conference 2020
August 9-13, 2020
Lake Tahoe Resort Hotel
South Lake Tahoe, California
This conference is co-chaired by the Astrodynamics Technical Committee of AIAA and the Space Flight Mechanics Committee of AAS. Although details are still being finalized, the conference committee is calling for paper submissions from interested professionals. Topics related to space-flight mechanics and astrodynamics are desired, including:
Reusable launch vehicle design, dynamics, guidance, and control

Flight dynamics operations and spacecraft autonomy

Orbit determination and space-surveillance tracking

Atmospheric re-entry guidance and control

Dynamical systems theory as applied to spaceflight problems
Registration dates and conference rates are not yet available. For queries, interested parties can contact the general chairs of either the AAS or the AIAA.
6. ASCEND
November 16-18, 2020
CAESARS Forum
Las Vegas, Nevada
ASCEND (Accelerating Space Commerce, Exploration, and New Discovery) is an event that brings together engineers, business leaders, policymakers and interested parties in the space ecosystem. It is a new event that aims to drive the space economy forward, and to offer a place for professionals to connect, debate, and shape the future. ASCEND offers three days of immersive learning and networking with space professionals and organizations.
Some topics that will be included in the conference's program are:
Defining the space economy

Information systems and software

Propulsion

Space exploration architectures and enabling infrastructures

Transformative research and technologies
Early-bird registration is open until April 30, 2020. Conference rates run between $425 and $1,400, depending on the membership status.