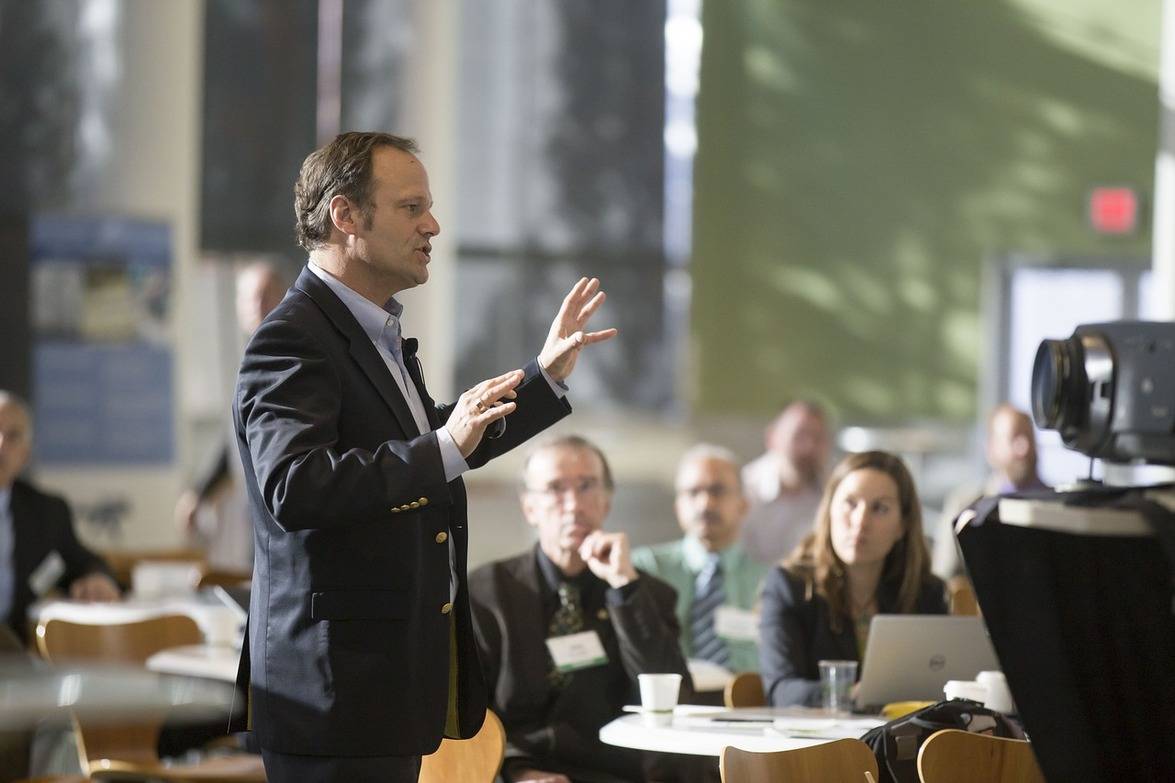 The 5 Best Global Computer Engineering Conferences
Computer engineering is a hybrid between electronic engineering and software engineering and its focus is to develop hardware and software systems. Due to the complexity and rate of change in technology in this field, it is imperative for a computer engineer's knowledge and skills to remain up to date. The most efficient way to achieve this is by attending conferences as these concentrate new developments in one place. Software engineering refers to the creation of programs that can perform a defined set of functions through coding. Computer hardware refers to the multitude of devices which run this software, and which would be absolutely useless without it. Conversely, computer software is just as useless without hardware to run on. Below are listed some of the best software & hardware engineering conferences to attend in 2018.
Computer Hardware Engineering
ISCAS 2018
The International Symposium on Circuits and Systems focuses on the theory, design and implementation of circuits and systems. This event is the poster child of the IEEE (Institute of Electrical and Electronics Engineers) CAS (Circuits and Systems) society and as such cannot be missed if this is the focus of your field. The event also offers a few tutorials to sharpen your skills. The focus of the conference is on the art of creating circuits and systems – a relevant theme as Florence is where many famous artists studied, including the artist and engineer, Leonardo da Vinci, who perfected his craft here.
Where: Florence, Italy
When: 27/05/2018 – 30/05/2018
Website: http://www.iscas2018.org/
Cost: €490 to €1150
ISLPED 2018
The International Symposium on Low Power Electronics and Design will focus on research in the field of low power/energy electronics and will include the following topics: process technology, analogue-digital circuits, and system-level design. With IBM as one of the main sponsors, you can rest assured that this conference will present topics and technologies on the cutting edge.
Where: Washington, USA
When: 23/07/2018 – 25/07/2018
Website: http://www.islped.org/2018/
Cost: NA
ICRA 2018
The International Conference on Robotics and Automation is a must-attend event. Apart from the keynote speakers, the event includes many workshops and tutorials at which you can get hands-on experience with some new technologies and techniques. The workshops include topics such as the development of long-term autonomy and deployment of robots in real-world applications. Furthermore, ICRA also offers technical tours which will take place at the show spaces of the various institutions and companies attending the venue.
Where: Brisbane, Australia
When: 21/05/2018
Website: http://icra2018.org
Cost: AU$700 to AU$1500
Computer Software Engineering
DevTernity
Due to the large number of languages being used in software development, it would be difficult to recommend anyone language-specific conference. DevTernity, however, does not focus directly on one language or technology but rather focuses on how best to approach software development to produce more efficient modern software systems. The conference also includes talks on the latest developments within the sphere of software engineering.
Where: Rita, Latvia
When: 30/11/2018 – 01/12/2018
Website: https://devternity.com/
Cost: €299 to €598
Framework Summit 2018
According to Stack Overflow's most recent survey, the most used computer language is JavaScript, with 62.5% of respondents reporting that they use it. It would, therefore, be an easy decision to catch up with the latest developments solely with respect to JavaScript. Framework Summit is the ideal conference to attend as it does not focus on a specific Java framework and as such is relevant to all JavaScript users who either want to learn more about their current framework or want to learn more about an alternative one. The conference also offers pre-conference workshops that will allow you to sharpen your skills under the tutelage of experienced and knowledgeable instructors.
Where: Park City, Utah, USA
When: 02/10/2018/ – 03/10/2018
Website: https://www.frameworksummit.com/
Cost: $650
Conclusion
Whether your focus is on the design of complex software or hardware systems or even a combination of both, then the conferences mentioned above should provide you with the opportunity to upgrade your skills to cope with the latest innovations in the computer industry and will give you a front-row seat on what to expect in the coming years with respect to the computer engineering landscape.
To find more upcoming research and academic conferences see the Conference Monkey Directory.
---
Recommended articles

Top 10 US Master's Programs in Mechatronics
The 10 Best Conferences for Civil Engineers to Attend in 2018
5 of the Most In-Demand Engineering Jobs for 2018
The 10 Best Additive Manufacturing/3D Printing Events to Attend in 2018
Five Ways Engineers Can Prepare for the Fourth Industrial Revolution
5 Recent Technological Advances Engineers Should Be Excited About
10 New Year's Resolution Ideas Perfect for Engineers
Top 10 US Masters Programs in Structural Engineering