The 10 Best Cities For Civil Engineering
As an engineer, finding the perfect job is often a long drawn out process of trial and error. Some aim for the highest paying jobs, while others use a passion based approach to selecting a job. Each of these approaches has its advantages and disadvantages.
The aim of the list below is to give an unbiased breakdown of the best cities in the world for civil engineering jobs. If some of these jobs align with your passion or your need to secure a well-paying job, then all the better. Wherever there is a growing economy, there is a growing demand for infrastructure and services. Cities that are growing the fastest will have a high demand for civil engineers, and generally with higher demand comes higher pay. It's quite clear that many of the fastest growing cities are in Asia. This is due to strong economic growth and large-scale migration from rural areas to cities. That being said, there are still plenty of other opportunities throughout the globe including Europe and America.
Check out our civil engineering job listings in these cities and countries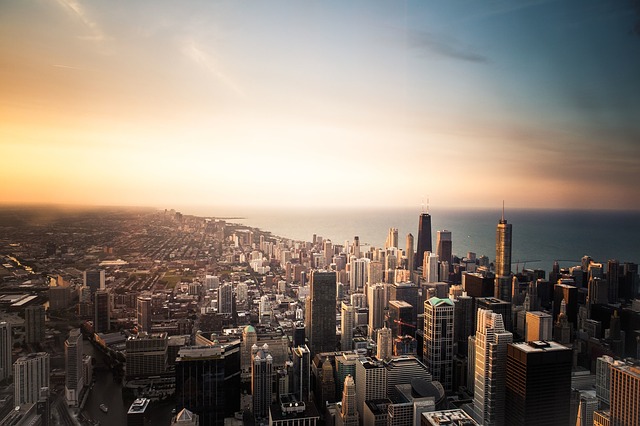 1. New York City, USA
New York City has long been hailed as the city that never sleeps and has seen massive expenditure in civil projects. Some projects include the most expensive real estate development in US history, the Cornel Tech campus on Roosevelt Island that spans 2 million square feet, or the massive 28-acre Hudson Yards development consisting of 33 smaller projects.
2. Shenzhen, China
Shenzhen is known as the electronics hub of the world. Everything from your cell phone to your toaster can be found in Shenzhen. This is also China's wealthiest city and as such has a very high-value real estate market. Shenzhen is constantly reinventing itself and there is a demand for civil engineers to help design and make new developments in this sprawling metropolis, including the belt and road initiative aimed at linking the bay-area economy.
3. Guangzhou, China
Guangzhou is the most populous city based in the Guangdong province of Southern China, and it has a huge port. Over $1 billion has been invested into its infrastructure. Major projects include new metro lines, wastewater projects, and cross-city light rail projects. The city's skyline is in a state of constant change, making it a perfect destination for civil engineers.

4. Jing-Jin-Ji (urbanised region), China
Although not strictly a city due to its incredible size, it is still relevant due to the massive infrastructure projects being undertaken in this region. The idea of this region is to consolidate all of China's most populous cities. Some of the included cities are Beijing and Tianjin. Great efforts are being made to interconnect this entire region with high-speed rail, and there is sure to be a huge need for civil engineers in the region.
5. Dubai, UAE
Dubai is recognised for its extravagant lifestyles and impressive skyscrapers. Some of the megaprojects in recent years undertaken in Dubai include the Dubai Water Canal project, Al Habtoor City, and Dubai Creek harbour. Dubai has a significant skilled expat community due to the multitude of construction projects in the city. For any newly qualified or skilled civil engineers, there are sure to be plenty of opportunities in one of the world's most intriguing cities.
6. Stockholm, Sweden
Stockholm is currently being hailed as the fastest growing city in Europe. Some projects include a 6km underground railway line and a motorway connecting the north of the city to the south.
7. Delhi, India
One of the world's largest infrastructure projects is being built in India. This massive infrastructure project includes the construction of 2 power plants, 24 smart cities and 1500km of 6 lane highway. This is an attempt by the Indian government to increase the country's GDP by a staggering 25%.
8. Texas, USA
There are current proposals submitted to create a high-speed rail connection between North Texas and Houston, hailed as the 'Houston Bullet'. If approved, it will create thousands of jobs in Texas and neighbouring cities, and it'll be the first true high-speed rail in the united states. Definitely a project worth finding out more about.
9. Jakarta, Indonesia
Jakarta is the massive capital city of Indonesia. Like many sprawling capital cities, there are constant building projects underway. One of the projects being undertaken in Jakarta is the Jakarta-Bandung high-speed railway. This line could ultimately be extended to connect the 2 extremes of the island of Java. Another major project is the Trans Sumatran Highway toll road.
10. Melbourne, Australia
Melbourne is Australia's fastest growing city and as such has a correspondingly large roster of infrastructure projects. One of these projects is the Melbourne metro rail tunnel which is the biggest public transport project in 35 years.
Check out our civil engineering job listings in these cities and countries
---
Recommended Insights
The Top Civil Engineering Companies in Australia
Top 10 US Master's Programs in Mechatronics
Top 10 Civil Engineering Companies in Canada
Top Software Engineering Companies in Canada