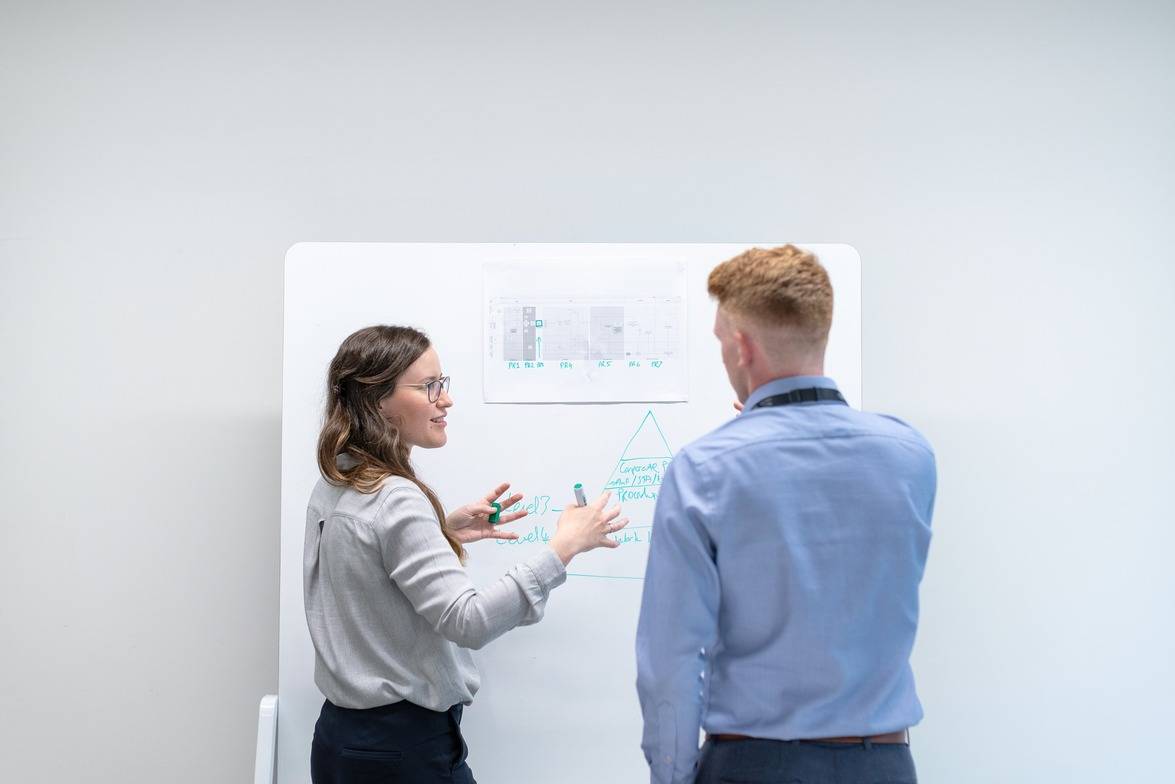 How to Secure an Engineering Internship
Read a summary or generate practice questions based on this article with the new INOMICS AI toolhere.
The first step in many engineers' careers is an engineering internship. Some companies and universities call internships "co-ops". Companies offer interns an opportunity to gain real-world engineering experience while they are still students and may offer full-time employment upon graduation.
As a student, it can be difficult to get your first engineering internship because you don't have much experience. You need to find other ways to stand out. Luckily, this article will give you some tips and tricks that will help you get a leg up on your competition.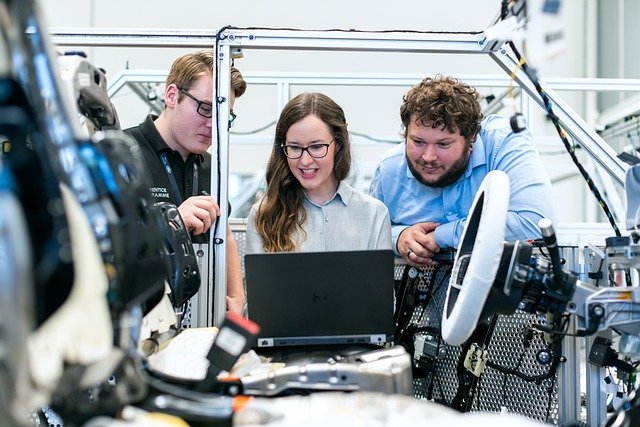 What is an engineering internship?
An engineering internship is where an engineering student is temporarily placed with a company to gain real-world career experience. These internships can be paid or unpaid, and some offer college credit upon completion. They are a great way for you to try out different areas of engineering and to get your foot in the door with some companies you may want to work with after you graduate.
The length of an internship can vary drastically, with some lasting only a couple of months while others last 16 months or more. Interns can work full-time or part-time, although full-time internships are much more common in engineering. It can be difficult for interns to get much valuable engineering experience if they are only working for 5-10 hours per week. Some internships fit in during school vacations or summers, while others are long enough that you have to take time off from school and extend your degree.
There is a stereotype about internships where interns are only good for menial tasks such as getting coffee, photocopying, or dropping off the boss' dry cleaning. This is generally not the case for engineering interns. Most interns contribute to projects alongside a company's full-time staff and are given responsibilities like full-time employees. Sample projects include designing automobile production equipment or performing market surveys for transportation projects.
Places to look for engineering internships
There are many places to look for engineering internships, and a good place to start is your university's careers website, which will likely have many internship opportunities available. There may even be a special section just for engineering internships so it is easier to find them. Your engineering student advisors and university career centre staff should also be able to help you.
Networking is a great way to find engineering internships. Someone in your network may know of an opportunity that you would be perfect for. Besides finding out about a new opportunity, you may have an advantage over other candidates because you can get referred by someone who works at the company. It never hurts to ask around to see what your network has to offer! Job boards like LinkedIn and Indeed are another great way to find engineering internships. You can set alerts for companies you want to work at so that you are notified when these companies have jobs available. Searching for "(engineering discipline) + internship" is also a great way to track down internships you're qualified for.
Many companies don't post their opportunities on job boards and only post them on the company website. This can be frustrating because you have to know that the company exists and to check the website for internships. To get around this problem, you can do a quick search for "(desired industry) + internships + (location)", which should help you to find internships in the industry and location you want to work in. Many company websites also have job alert features, which send you an email when the website has new job postings.
Some smaller companies might not even consider that they need an intern. If there's a company you want to work with, reach out to see if they have an opportunity available for you! The worst thing the company can say is no. Some interns basically make an internship position for themselves, which they (sometimes) are able to leverage into full-time work.
Benefits of engineering internships
Besides gaining valuable engineering work experience and getting the opportunity to work for your dream employer, engineering interns are also generally compensated fairly. The University of Toronto, for example, reported an average annual salary of €34,535.
Just as you can get work experience in areas you want to work in once you graduate, internships are a good way to identify areas you don't want to work in. You may have your heart set on working in one industry, but after pursuing an internship in the area it could turn out that you are, in fact, far better suited working elsewhere. Engineering internships aren't just about getting work experience, they're about learning where you want your engineering career to go.
When you go to apply for engineering jobs when you graduate, it can be difficult to secure a full-time position if you don't have any relevant job experience. Internships are a great way to get this experience while you're still in school.
Many companies also hire their interns back as full-time employees once they graduate. Keep in contact with people you worked with when you were on your internship so that they keep you in mind if there are any job openings.
Going from student to intern
This is probably the hardest part of your engineering career because you have little, if any, experience. You are competing against many of your similarly inexperienced peers. So how do you make yourself stand out?
When you have no relevant work experience, you can set yourself apart from your competition by getting involved at your university or in your community. There are many ways to do this. You can become active in student or industry societies, for example, such as the Society of Petroleum Engineers or the Board of European Students of Technology, or you can volunteer to perform research with one of your professors. The list goes on. All this does is show potential employers that you're interested in engineering and are willing to take extra steps to learn more about it.
Well-written CVs and cover letters are also extremely important when applying for an engineering internship. Someone could be at the top of their class while volunteering extensively, but if their CV and cover letter are poorly formatted and contain errors, employers will pass on them. Your university's career centre should be able to help you write a CV and cover letter that will get you an interview.
When writing your CV and cover letter, think carefully about what you want to include. Most employers aren't just looking for job experience, they are looking for leadership ability, skills you've learned, and community involvement. Even if something might not seem relevant to an engineering job, your employer might be interested in it so think carefully! Again, use your university's career centre for guidance if you feel unsure.
Being able to interview well is one of the final steps between you and an internship. Since you are a student that probably doesn't have much experience, your interviewer is more likely to ask you about behavior or leadership questions instead of technical questions.. Most questions in an engineering interview are about behavior or leadership, such as how you acted when you had to work with a difficult team member. Your university's career centre should also be able to help you with your interviewing skills.
Going from intern to employee
Some companies offer former interns jobs right after they graduate, while others pit you against other former interns in a competitive interview process. If you're applying for a full-time job with a company you have internship experience with, you usually have an advantage over your competition. Make sure that you make the most out of your internship and do the best you can so that you can really shine as a job candidate!
Even if your former employer doesn't hire you back, having engineering experience before you join the full-time workforce looks good to many employers. Many students have this kind of experience when they go to apply for full-time engineering positions, so not having any experience makes it tough to secure a job after you graduate.
Go forth!
Internships are a great way for you to get some real-world engineering experience before you graduate. You can get the chance to work for your dream company or find out that you want to work in a different industry. Some companies pay for interns' work; others do not. In either case, you will learn a lot and will gain valuable experience that will help you to get your first engineering job when you graduate.
Also Interesting

Top Gifts for Electrical Engineers

Who said electrical engineers are difficult to buy for? If you're not an electrical engineering enthusiast yourself, there's a good chance you'll struggle when it comes to finding the right gift for the electrical engineer in your life. Be they a partner, spouse, brother, sister, father, mother, etc., they more than likely all have one thing in common - they're obsessed with electrical engineering! Well, fortunately for you, we've already done the hard work. Here at NewEngineer.com, we've spent hours racking our brains and have come up with a list of the top ten best gifts for electrical engineers.