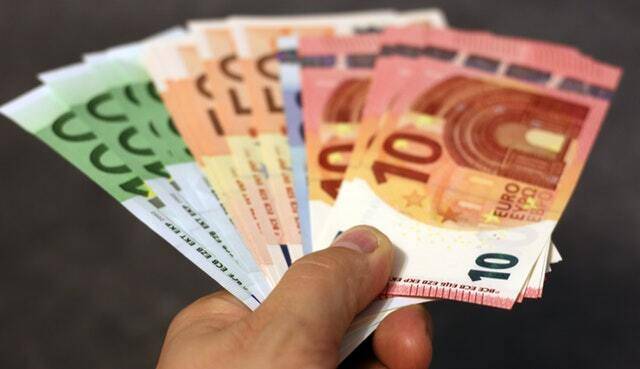 Finding Financing
How to Fund Your Engineering Master's
Self-improvement via continued study is a sure-fire way to increase your earning potential. A Master's degree is a very good way to prove your expertise within a given field and the choice of your Master's will set your career trajectory. But let's face it, Master's programs in many countries are far from cheap. Luckily, there are ways to fund your studies and this article aims to provide you with a list of the most practical ones.

Scholarships
When looking for a method to fund your Master's, a scholarship is the perfect place to start. Not all scholarships offer the same thing, so before deciding on a specific scholarship make sure you understand the terms. Some offer a fee waiver whereas others only cover living expenses. The gold standard is, however, a fully funded scholarship, as this allows you to apply your full attention to your studies without having to worry about covering your expenses.
Depending on where and what you want to study, you will need to decide in which country you want to pursue your Master's and apply for an appropriate scholarship for that location. Furthermore, governments, as well as universities, offer scholarship programs. The link below leads to a very valuable source of information regarding current scholarship programs and their application deadlines:
http://www.scholars4dev.com/category/field-of-study/engineering-scholarships/
Research Grants
Funding your Master's through a research grant is a perfect situation: your fees and expenses are covered, and you have the ability to research a project in a specific field that will ultimately give you a head start in your chosen career. Research grants also give you access to expensive equipment and materials.
You can start by approaching your country's research council to apply for a grant, usually, it is not possible to apply to a foreign research council. Completion for these grants is fierce and you will need to stand out amongst the pack to be selected. Thereafter you can cast your net a bit wider and approach both local and international universities for a research grant. It is a good idea to have your research topic well defined by performing thorough research. Below are a few links to research councils all over the world that you might find useful:
American Academy of Science: http://www.nationalacademies.org/nasem/
Australian Research Council: http://www.arc.gov.au/
German Research Foundation: http://www.dfg.de/en/
Employer Reimbursement
Another effective method is to approach your employer and request funding to complete your Master's. Many companies have a budget set aside for employee training and professional development.
Employers will be far more receptive to your request if you can prove to them that the program you want to enrol in will have tangible benefits for their company. Remember that your employer will be investing a considerable amount into your education and will also be losing work time from you during your studies. If you can convince them that there will be a significant return on their investment into you then they will be more comfortable in funding you. Your employer might want you to sign an agreement to stay on for a fixed period after you are complete. They would not want to risk you leaving for greener pastures immediately after receiving your qualification.
Work and Study
The most difficult way to fund your Master's is by paying your own way. This can be achieved by saving up for a few months or even years to be able to cover your fees. You will most likely be unable to maintain a full-time job during this time and therefore you must take your living expenses into account when saving up. Alternatively, you can take on a part-time job during your studies to cover your day to day expenses. You can even apply for teaching assistant jobs at the university. The advantage of doing it this way is that you have more control over the program you want to pursue. You will also not be beholden to any person or institution.
Also Interesting

6-Step Process to Develop a Website for an Engineering Firm

Developing a robust website is more complex than most people realize. Building a successful online presence requires considerable planning and organization to make the process run smoothly in the long term. With careful research, setting up your site can be faster and easier for your team, although you don't need to go about it alone. In this post, we will walk through our six-step process for building a successful website for an engineering firm.

A Job Hunting Guide for Engineers

Becoming a professional engineer is a challenging task. You should complete a 6-year degree and gain some experience to practice. While it is a rewarding career, breaking into the field, especially as a graduate looking for entry-level positions, can prove daunting. Engineering is among the fast-growing and in-demand careers. This means there's stiff completion in the market, making it challenging for graduates with minimal experience to get hired.

8 Career Options After Completing a Chemical Engineering Degree

Chemical engineers are in demand these days and are essential to some of the most innovative projects. A degree in chemical engineering can open up doors across diverse industries, from designing clean energy solutions and developing medical treatments to creating materials for infrastructure improvement or manufacturing products. In this post, we'll look at some of the top career options available after graduating with a chemical engineering degree, highlighting how each role contributes to society and reveals unique opportunities for personal growth.