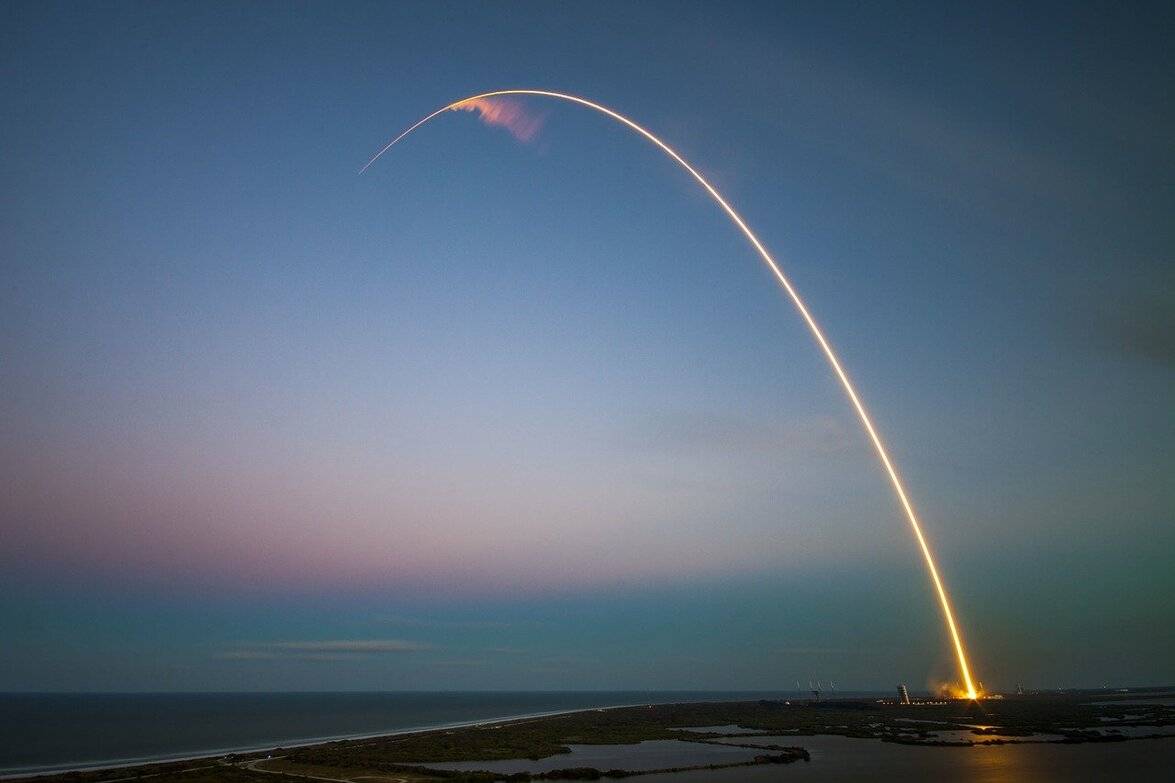 Leaders of Industry
Famous Engineers of the 21st Century
Read a summary or generate practice questions based on this article with the new INOMICS AI toolhere.
The modern world is a product of human endeavour, our species' ability to envisage, design, and to construct. Engineers have always been at the forefront of this process, and today, more than any other time in history, we are living in a world of outstanding innovators. These figures have provided humanity with some invaluable advancements, and are now beacons of success, inspiring the minds of tomorrow. Let's take a look at some of the biggest names.
1. Elon Musk
There's little doubt that Elon Musk is one of the greatest minds of our time. Musk is a South African born American businessman, visionary, and engineer that has been involved in a really impressive number of start-ups.He's currently the founder, CEO, and CTO of Space Exploration Technologies (SpaceX), a company that aims to –broadly speaking– create a functional spacefaring civilisation. So far, the list of firsts the company can claim credit for is impressive; first private company to use a liquid-fuelled vehicle to put a satellite in Earth's orbit; first company to berth a vehicle to the ISS; first company to land back and reuse a rocket; and their projects and accomplishments can only be expected to grow.
Musk is also the co-founder, CEO, and product architect of Tesla, Inc. (previously Tesla Motors). As a company, Tesla started out as an electric car manufacturer that aimed to make the technology more accessible to, and more popular among the general public. Musk is also the mastermind behind enterprises like SolarCity, Hyperloop (only the basic concept, after which it became open-sourced), OpenAI, Neuralink, and The Boring Company. All are incredibly ambitious companies with the potential to create a fantastic future for humanity.
2. Satya Nadella
Nadella is an Indian American engineer and a prime example of hard work paying off. He graduated as an electrical engineer in the Manipal Institute of Technology in India, and later pursued higher studies in the United States, obtaining an M.S. and an MBA. Nadella joined Silicon Valley's IT giant, Microsoft, in 1992. Once there he was one of the first to suggest the concept of cloud computing, a technology Microsoft ended up investing a lot of resources into. He progressively gained recognition and was assigned to positions of great responsibility, first as vice-president of the Research & Development department, and then as president of its System and Tools division. In 2014 he reached the peak of his success by becoming Microsoft's CEO.
3. Ellen Ochoa
Ellen Ochoa is an American engineer and former astronaut. She studied at San Diego State University, before obtaining her Master of Science and PhD from Stanford Department of Electrical Engineering. In 1993 she became the first Hispanic woman to go to space, serving aboard the Space Shuttle Discovery on STS-56, a mission to perform experiments which collected data on how the ozone was being affected. She also served aboard the STS-96 and STS-110 missions to the International Space Station, carrying payloads to the Station. From 2013, she was also the director of the Johnson Space Center, becoming the first Hispanic and second female director of the Center. She's also performed plenty of research, often at NASA. From 2018 to 2020 she has been serving as the Vice Chair of the National Science Board.
4. Jeff Bezos
Bezos is an American entrepreneur, investor, and philanthropist, mostly known as the founder of the online shopping retailer colossus Amazon, where he currently performs as chairman and CEO. He was proven proficient in technology from a very young age and got an electrical engineering degree in Princeton. At one point, he worked for banks and hedge funds, and he was quickly recognised and promoted there. However, his true success came in 1993 when he decided to start the online bookstore, Amazon. Nearly 20 years later, and after overcoming financial instability, Amazon evolved to become the largest online shopping retailer in the world in 2013. Thanks to this longstanding success, Bezos was named the wealthiest person in the world in 2018. Bezos also owns the Washington Post, is an avid investor, and the founder of the spaceflight company Blue Origin.

5. Lynn Conway
Lynn Conway is an electrical engineer, computer scientist, and inventor. After initially attending MIT but dropping out due to an attempted and failed gender transition, she carried on at Columbia University. IBM, for whom she worked helping to design a supercomputer, fired her in 1968 after she revealed her attempt to once again transition. Conway has experienced many trials as a transgender woman, from being fired from her role as mentioned to being denied access to her children, of which she had two before transitioning. Since then Conway has become a prevalent transgender activist. As a computer scientist she has had a rich and successful career, including revolutionising VLSI design, as well as inventing generalized dynamic instruction handling which is now a staple in computer processors.
6. Sundar Pichai
An Indian American computer engineer, often deemed as a genius because of his innovative ideas, Sundar is currently the CEO of Google Inc. He was behind the development of Google's toolbar for Internet Explorer and Firefox. This led Sundar to develop and promote the idea of Google's own browser, Chrome, which eventually became the most used browser in the world and gave him great notoriety. Sundar performed as vice president of product development, senior vice president of Chrome and apps, led the Android team, and was even promoted to Product Chief. After the company underwent corporate restructuring in 2015, he was finally named the company's CEO.
7. John Craig Venter
The American biologist is famous for being one of the first to sequence the human genome. He is credited with creating the first cell with a synthetic genome in 2010. Founder of the J. Craig Venter Institute, his current work is focused on creating synthetic biological organisms and also documenting the genetic diversity in the world's oceans. He was listed on Time magazine's 2007 and 2008 issues as part of their 100 list of the most influential people in the world. His research in the field of synthetic life can be used for creating bacteria that can be engineered to perform specific purpose such as create fuel, manufacture medicine, and correct environmental problems like global warming.
Also Interesting

Top Gifts for Electrical Engineers

Who said electrical engineers are difficult to buy for? If you're not an electrical engineering enthusiast yourself, there's a good chance you'll struggle when it comes to finding the right gift for the electrical engineer in your life. Be they a partner, spouse, brother, sister, father, mother, etc., they more than likely all have one thing in common - they're obsessed with electrical engineering! Well, fortunately for you, we've already done the hard work. Here at NewEngineer.com, we've spent hours racking our brains and have come up with a list of the top ten best gifts for electrical engineers.