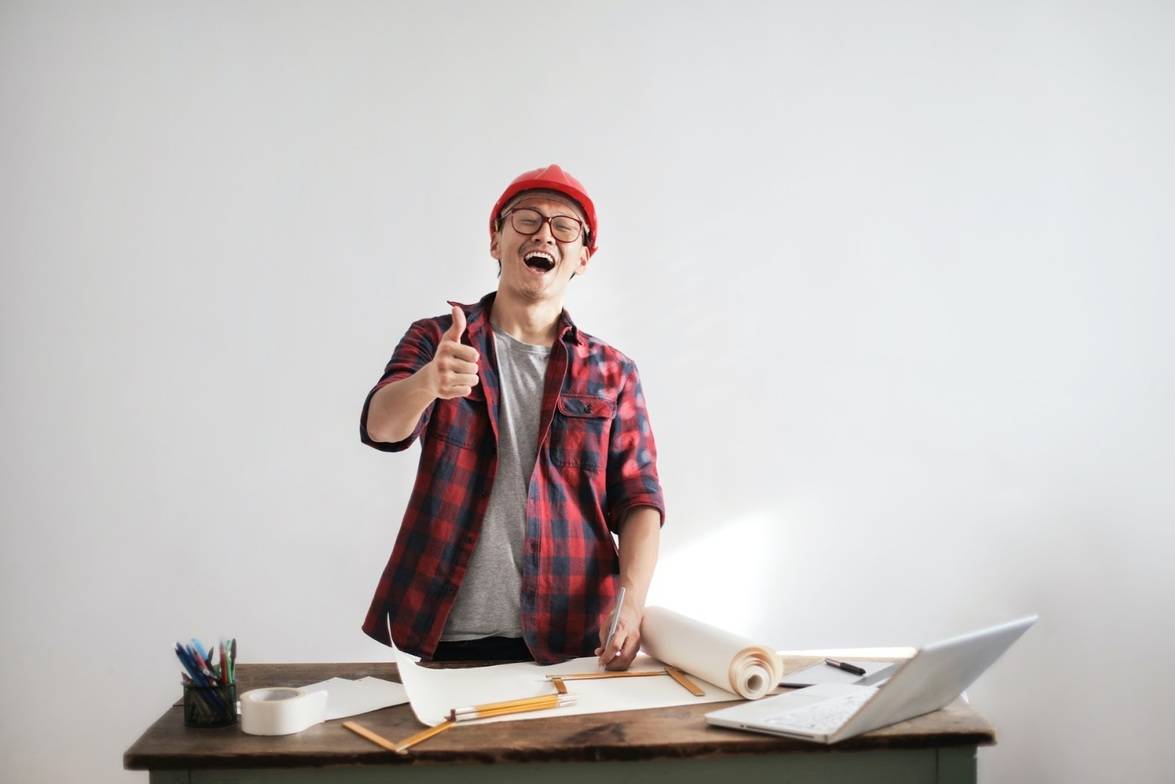 Ranking
Best Jobs for Mechanical Engineering Graduates
If you are thinking about pursuing a mechanical engineering degree, in the middle of one or have just finished, you may be interested to know what options you have in front of you with regards to your career path. Once you have graduated, you will be pleased to know that with a mechanical engineering degree you can work in almost all disciplines within the engineering field. This gives you a lot of variety, and choice between industries, but which one should you choose and what are the best options? In the list below we will go through some of options available to you, and what each option brings to the table. Salaries are accurate as of September 2020.
1. Automotive Engineer
As can be seen in everyday life, automotive engineering is constantly changing. Aside from design and aesthetic changes, innovations in creating new safety technologies, car components - like more effective suspension and engines with a higher fuel efficiency, are all current focuses in the automotive industry. If you are interested in a hands-on career that revolves around cars/transportation, a career as an automotive engineer is worth considering. The salary for an automotive engineer in the US in 2020 is about $77,000 per year. This can range from $67,000 per year for an entry level automotive engineer with no experience to $88,000 for an experienced engineer with up to 20 years of experience. Jobs for automotive engineers are said to grow 4% between 2019 and 2029.

Suggested Opportunities
2. Aerospace Engineer
A mechanical engineering graduate in the aerospace industry would be expected to work on aircraft, airborne weapons, space shuttles etc. This would involve them managing the design, creation and assembly of various components on these machines, such as engines and landing gears, among many more. Mechanical engineers that choose the aerospace route usually already have a passion for everything airborne and make the crossover to follow their interest. An aerospace engineer in the US in 2020 can expect to make on average $83,000 per year. This includes entry-level aerospace engineers with little to no experience making in the region of $69,000 per year, and very experienced aerospace engineers with a huge amount of experience making $109,000 per year. Growth of jobs for aerospace engineers from 2019 to 2029 is projected to be 3%, equal to or just under the average growth for all occupations.
3. Biomedical Engineer
A career in the biomedical field will suit those who have a hard time deciding between the medical and engineering field. Biomedical engineers bridge the gap between these two industries by creating medical devices such as prosthetic arms/legs, stents and even robotic assistants for surgeries. You will also help to develop new software and related technologies to the healthcare field. A biomedical engineer can expect to earn on average $66,000 per year in the US in 2020. The lower end of this range starts with entry-level biomedical engineers earning on average $61,000 per year in the US in 2020, and this can increase all of the way up to $89,000 per year for experienced biomedical engineers with 20+ years of experience. Employment of biomedical engineers is projected to grow around 5% from 2019 to 2029, just above the average of other occupations, as the medical needs of a growing population are growing also.
4. HVAC Engineer
Working as a HVAC (Heating, Ventilation and Air Conditioning) engineer means being concerned with both the temperature and air quality in the environment in which the HVAC equipment is in use. You will work to design HVAC systems to a building/apartments specific heating/cooling/ventilation requirements, while also acting as a project manager to see the project out to the finish, down to the finest details.The average salary for a HVAC engineer in the US in 2020 is on average $67,000 per year. An inexperienced HVAC with no experience would expect to earn in the region of $55,000 per year, and the top bracket of HVAC engineers with up to 20 years experience will be earning on average $85,000. Jobs grew by 4% for HVAC engineers between 2019 and 2029, the same as the average for all professions.
5. Petroleum Engineer
The petroleum industry is known as the most lucrative engineering field by a long way. Working in this field you will be evaluating oil and gas reservoirs to determine their viability and possibility of making money. Managing the operation and installation of equipment will also be included in the responsibilities for this role. The only downside to this role is that petroleum engineers are expected to spend extended periods at drilling sites, meaning they could be away for more than 6 weeks at a time, and most of the time this would be overseas. They also commonly work 84-hour rotations at the drilling site. The average pay for a petroleum engineer in the US in 2020 is a whopping $101,000! This takes into account entry-level petroleum engineers with no experience that make on average $84,000 per year, and very experienced petroleum engineers making a generous $155,000 per year. Jobs for petroleum engineers will grow by 3% between 2019 and 2029.
These are just five of the many possible (probably in the hundreds!) career paths that a mechanical engineering graduate can take. Each path will have its own training process and requirements that will have to be learned and adapted to, as is expected with all new roles.
Ryan Clancy is a mechanical engineer and blogger. With 4+ years of mechanical engineering experience, he's passionate about all things engineering, especially mechanical, and bringing engineering down to a level that everyone can understand. Ryan lives in New York City, and writes about mechanical and all other types of engineering, at Mechanical Engineering HQ.