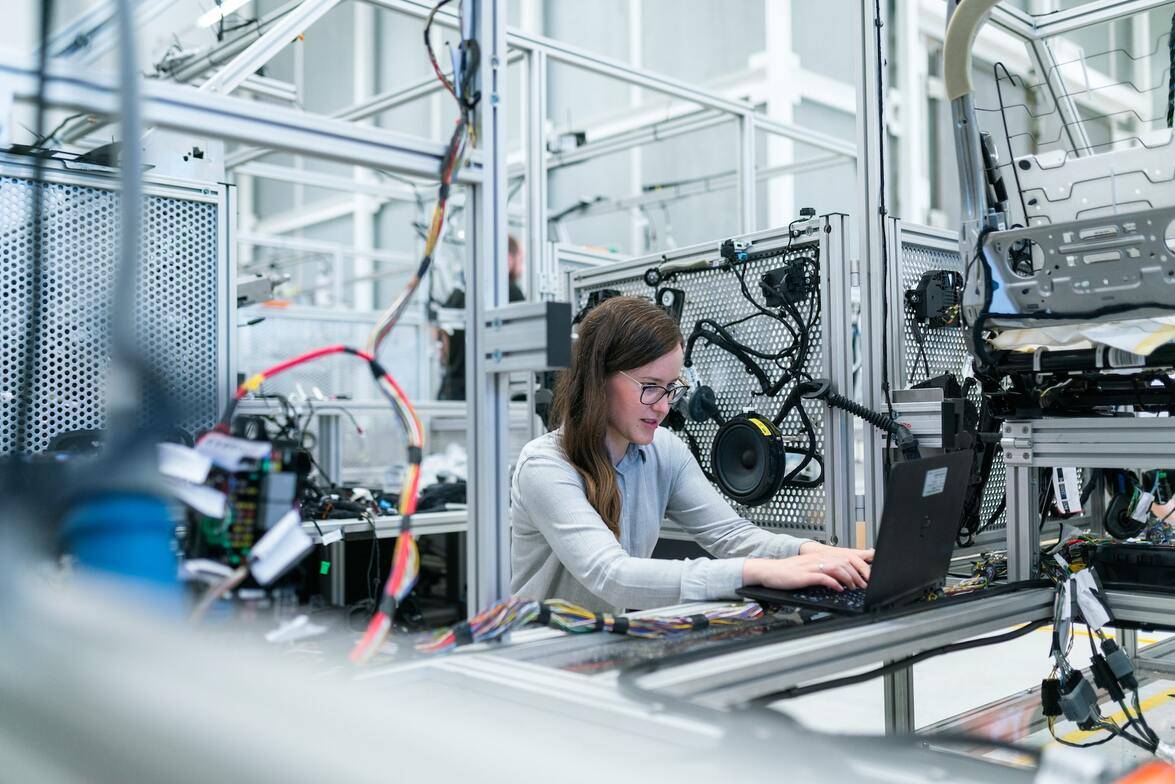 A Job Hunting Guide for Engineers
Read a summary or generate practice questions based on this article with the new INOMICS AI toolhere.
Becoming a professional engineer is a challenging task. You should complete a 6-year degree and gain some experience to practice. While it is a rewarding career, breaking into the field, especially as a graduate looking for entry-level positions, can prove daunting. Engineering is among the fast-growing and in-demand careers. This means there's stiff completion in the market, making it challenging for graduates with minimal experience to get hired.
Finding a job is also generally frustrating. Finding a good position takes a lot of time, follow-up, research, and dedication. Apart from advancing your education in engineering-related fields, such as taking a Master of applied statistics online course, the following tips can help ease your job search.
1. Create an Outstanding Portfolio
You should sell yourself perfectly to land an engineering job. Most engineering candidates fail to impress potential employers and hiring managers because they don't sell themselves enough during the first stages of a job application. You can market yourself to potential employers excellently by creating a detailed portfolio.
A career portfolio is a perfect platform to tell your story. It should highlight your educational background, experience, strengths, and other things that make it easy for employers to have an overview of you in person. Your portfolio should include the following:
Short bio page – A summary of your education, strengths, and previous recognitions, if any.

Experience – Include your engineering experience from coursework, internships, or volunteering opportunities.

Technical skills – Highlight your technical skills using completed projects.

Overview of non-technical skills – Potential employers are also interested in your non-technical skills. They include teamwork, communication, a positive attitude, and flexibility.
You should update your career portfolio online, especially on LinkedIn. Hiring managers may also request documentation to support your claims.
2. Perfect Your Resume
It isn't surprising that only 20% of resumes are perfectly written. A well-written resume is the key to getting a call for an interview. If you haven't received a call for an interview despite applying for many engineering jobs, you should recheck your resume. If you are fresh from college, you certainly don't have much experience to list on your resume.
However, this doesn't mean you leave the section empty. Include relevant skills you gained from your coursework, internships, and seminars. You should also present yourself as someone willing to learn. Better yet, you can start by applying for engineering positions that don't require a lot of engineering experience. Your resume should also align with the job description.
3. Prepare Well for Interviews
A well-written resume and a perfectly crafted portfolio are the gateways to technical interviews. The hiring process for technical jobs, including engineering, involve several interviews at different stages. If your application goes through the first stage of resume evaluation, recruiters often reach out to applicants to put a face to the application. Even with outstanding educational background and industry knowledge, you should leave your interviewers impressed. Below are a few things you should do as you prepare for the interview.
Know your skills and accomplishments – You should review your resume and understand it inside out. Otherwise, simple questions raised by interviewers from your resume can catch you by surprise. Be ready to discuss everything in your resume, be it your education, experience, and work accomplishments.

Research your interviewers – You should learn more about interview panel members in advance. Knowing them, especially their professional background can help you prepare possible questions and anticipate their line of questioning.

Prepare your references – Recruiters often call to confirm with references cited. Secure permission from all your references before listing them.

Learn your new employer – Research the employing company extensively. Understand their sector, market industry, engineering challenges, news, and press releases.

Prepare common interview questions and answers – Practice common interview questions and answers before the interview date.
4. Networking is Important
While engineering is diverse, it is still a small community. Who you know can ease your job search. Your previous client might be hiring, and a former colleague might recommend you for a position advertised by their employer. Employers generally love referrals because they shorten the tedious hiring process, they are easy to train, and they have low turnovers. Apart from attending conferences, you can build your network through:
Colleagues and former colleagues – You can start building your network from your coworkers, especially if they've been in the industry longer.

Alumni associations – Most universities and colleges have alumni associations of former students. You can get your next job from their recommendations.

Social media and professional associations – Social media, especially LinkedIn, and professional engineering associations are other great places to build your network.
Endnote
Looking for a job, especially as a fresh graduate, is intimidating. However, you shouldn't despair, given the tough job market. Competition in the engineering field is tough, and graduates should go an extra mile to find jobs.
---
Author Bio
Denver Wells is an intern for a headhunting agency. He moonlights as a content writer, and he often writes helpful tips for job seekers. During his free time, he volunteers as a dog walker for the local animal shelter.
---
Picture Credit: Unsplash
---
We would like to thank Michigan Technological University for their support in producing this career advice article for New Engineer.