Top 7 Universities for Mechanical Engineering in Germany
Taking a mechanical engineering course in Germany is one of the best decisions you could make if you are looking for a bright and stable career in engineering. With the country's top-notch and reputable engineering schools and technological innovations, mechanical engineers in Germany are expected to work with some of the best engineering companies in Europe and the world. Aside from the scholarship opportunities and low tuition fees, universities and colleges in Germany are known for their research and collaboration with the various engineering industries in the country. That said, taking up mechanical engineering courses in Germany and having a Master's degree in the same field will give you significant opportunities to land a good job. This article covers some of the best universities in Germany for mechanical engineering.
Check out more of our engineering study opportunities in Germany
Brandenburg University of Technology Cottbus-Senftenberg (BTU) is a technical university that combines international research with advanced teaching techniques. The university has three sites and six faculties including the Faculty of Mechanical Engineering, Electrical, and Energy Systems that offers both Bachelor's and Master's degrees in mechanical engineering. BTU's Master's degree program in mechanical engineering is aligned with research topics and has various fields of study including vehicle and drive technology, engine technology, and virtual production. For students taking up a Master's degree, the university offers counselling services and various orientation opportunities such as 'Info Days' and information portages for prospective students. Aside from that, BTU offers modern laboratories and studios, high-quality technical research facilities, as well as excellent opportunities in national and international markets and experience abroad for intercultural competence.
Clausthal University of Technology (TU Clausthal) is a technical university in which the interaction between research and industry is particularly intense in the field of mechanical engineering. TU Clausthal was founded in 1775 and is now one of the most international universities in the country because of the high intake of foreigners among its 4,000+ students. The university has 3 faculties with 34 institutes which includes the Institute of Mechanical Engineering. This institute offers Bachelor's and Master's degrees in mechanical engineering. The Master's degree specializes in fundamentals such as simulation methods in engineering, materials technology, and technical vibration theory. Facilities that students can enjoy at the university includes medical services, corporate health management, and service centre programs. TU Clausthal has several research centres that students can participate in including the CUTEC Clausthal Environmental Technology Research Center, CZM Clausthal Center for Materials Technology and EST Research Center Energy Storage Technologies.
Karlsruhe Institute of Technology (KIT) is a research university in the Helmholtz Association with more than 25,000 students. The university is considered to have one of the world's largest teaching and research facilities. KIT has 11 faculties which include the Faculty of Mechanical Engineering that offers both Bachelor's and Master's programs for mechanical engineering. Areas of specialization for a Master's degree include general engineering, energy and environmental technology, mechatronics and microsystem technology, theoretical engineering, and materials and structures for high-performance systems. Students in need of support have various programs and areas that they can reach out to including general course guidance, academic counselling, career services, and international students office for students who wish to spend a semester abroad. KIT also has research groups for its students which are funded by the German Research Foundation or DFG.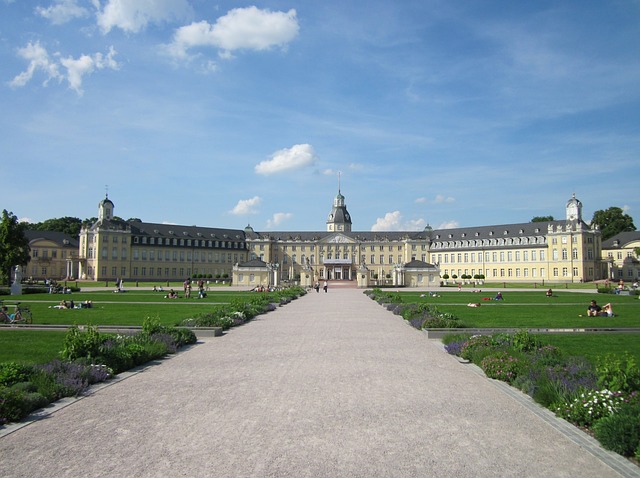 The RWTH Aachen University is a research university with over 45,000 students, 9 faculties and 260 institutes. RWTH Aachen has developed a strong national and international profile in natural sciences and excellence in engineering sciences. Its Master's degree in mechanical engineering is offered by the School of Business and Economics and the Faculty of Mechanical Engineering. With this degree, the graduate students can acquire skills in engineering and administration. Included in its comprehensive engineering specializations are production technology, power and process engineering, plastics and textile technology, and aeronautical engineering and astronautics. Students who are enrolled at the university can avail of advice and assistance services as well as scholarships and funding. Parents who are pursuing a Master's degree or a doctorate can also avail of the university's family-friendly programs like parent-child groups and their family card services.
The Technical University of Munich (TUM) is a research university that prides itself for being one of the first universities to be named a University of Excellence. TUM was founded in 1868 and now has 15 departments with over 40,000 students. Its Department of Mechanical Engineering offers a Master's degree in mechanical engineering where graduate students can additionally choose modules related to mechanical engineering that are offered by other TUM departments including informatics, electrical engineering, and economics. The degree course covers the fundamentals of engineering sciences, core subjects of mechanical engineering and other related areas such as management science, real-time systems, and fundamentals of biophysics. University life at TUM includes various extra-curricular activities, sports programs, and student research opportunities. Students who are accepted can also apply as an exchange student at one of the partner universities of TUM.
The Technical University of Berlin (TU Berlin) is a research university which has over 33,000 students with 100 study programs and 40 institutes. The university is considered to be one of the largest and tradition-rich technical universities in Germany. TU Berlin competencies include engineering, computer science, natural sciences, and planning and management. Its Master's degree in mechanical engineering focuses on several areas such as calculation, aircraft propulsion systems, microtechnology, and internal combustion engines. Campus life at TU Berlin includes opportunities to be included in sports courses and cultural activities. There are also varied opportunities to study abroad and learn languages from its Language and Culture Exchange program.
The Technical University of Braunschweig (TU Braunschweig) is a research university that focuses on excellence in core research areas, progress and innovation through collaboration and transfer of knowledge and technology. It was established in 1745 and now has over 120 institutes in its 6 faculties which includes the Faculty of Mechanical Engineering that offers both Bachelor's and Master's degrees in mechanical engineering. Its Master's program includes various areas of specialization including general engineering, energy and process engineering, mechatronics, production and system technology, and material sciences. TU Braunschweig has more than 400 partner institutes including research facilities in over 60 countries in the world. With that in mind, students can apply for an exchange program should they wish to. There are also counselling services and various foundations that you can tap for research funding including the Alexander von Humboldt Foundation, Fritz Thyssen Foundation, and the Volkswagen Foundation.

Check out more of our engineering study opportunities in Germany
---
Recommended Insights
Top 10 Mechanical Engineering Companies in Canada
Top 10 US Master's Programs in Mechatronics
Top 10 Civil Engineering Companies in Canada
The Top Civil Engineering Companies in Australia